Perbedaan Persepsi Sehat-sakit Pasien Menjadi Alasan Utama Kejadian Pulang Paksa
Abstract
Pulang paksa merupakan salah satu indikator kurangnya mutu pelayanan kesehatan karena dapat mempengaruhi kesembuhan, dan biaya. Penelitian ini bertujuan untuk mengetahui faktor-faktor penyebab kejadian pulang paksa di ruang Dahlia II RSUD Ngudi Waluyo Wlingi Kabupaten Blitar. Penelitian dilakukan dengan metode survei pada 30 responden. Instrumen penelitian menggunakan kuesioner dengan pertanyaan terbuka dan tertutup. Hasil penelitian menunjukkan 46,67% pasien setuju bahwa persepsi sehat-sakit menjadi alasan utama kejadian pulang paksa dan bukan mutu maupun keterjangkauan biaya.
Kata Kunci: Kejadian pulang paksa, persepsi sehat-sakit, rawat inap
Downloads
Download data is not yet available.
References
Hwang SW, Li J, Gupta R, Chien V, and Martin RE. What Happens to Patients Who Leave Hospital Against Medical Advice? Canadian Medical Association Journal. 2003; 168(4): 417-420.
Anis AH, Sun H, Guh DP, Palepu A, Schechter MT, and O'Shaughnessy MV. Leaving Hospital Against Medical Advice among HIV-positive Patients. Canadian Medical Association Journal. 2002; 167(6): 633-677.
Okoromah CN and Egri-Qkwaji MT. Profile of and Control Measures for Paediatric Discharges Against Medical Advice. Nigerian Postgraduate Medical Journal. 2004; 11(1): 21-25.
Prabowo B. Pengaruh Karakteristik Pasien dan Persepsi tentang Mutu Pelayanan terhadap Pulang atas Permintaan Sendiri di Rumah Sakit Paru dr. Ario Wirawan Salatiga. [Tesis]. Universitas Gadjah Mada, Yogyakarta. 2004.
Stern T, Silverman BC, Smith FA, and Stern TA. Prior Discharges Against Medical Advice and Withdrawal of Consent: What They Can Teach Us About Patient Management. The Primary Care Companion for CNS Disorder. 2011; 13(1).
Baptist AP, Warrier I, Arora R, Ager J, and Massanari RM. Hospitalized Patients with Asthma Who Leave Against Medical Advice: Characteristics, Reasons, and Outcomes. Journal of Allergy and Clinical Immunology. 2007; 119(4): 924-929.
Onukwugha E, Saunders E, Mullins CD, Pradel FG, Zuckerman M, and Weir MR. Reasons for Discharges Against Medical Advice: A Qualitative Study. Quality & Safety in Health Care. 2010; 19(5): 420-424.
Onukwugha EC, Shaya FT, Saunders E, and Weir MR. Ethnic Disparities, Hospital Quality, and Discharges Against Medical Advice among Patients with Cardiovascular Disease. Ethnicity & Disease. 2009; 19(2): 172-178.
Fiscella K, Meldrum S, and Barnett S. Hospital Discharge Against Advice after Myocardial Infarction: Deaths and Readmissions. The American Journal of Medicine. 2007; 120(12): 1047-1053.
Fiscella K, Meldrum S, and Franks P. Post Partum Discharge Against Medical Advice: Who Leaves and Does It Matter? Maternal and Child Health Journal. 2007; 11(5): 431-436.
Glasgow JM, Vaughn-Sarrazin M, and Kaboli PJ. Leaving Against Medical Advice (AMA): Risk of 30-day Mortality and Hospital Readmission. Journal of General Internal Medicine. 2010; 25(9): 926-929.
Ibrahim SA, Kwoh CK, and Krishnan E. Factors Associated with Patients Who Leave Acute-care Hospitals Against Medical Advice. American Journal of Public Health. 2007; 97(12): 2204-2208.
Chan AC, Palepue A, Guh DP, et al. HIV-positive Injection Drug Users Who Leave the Hospital Against Medical Advice: The Mitigating Role of Methadone and Social Support. Journal of Acquired Immune Deficiency Syndromes. 2004; 35(1): 56-59.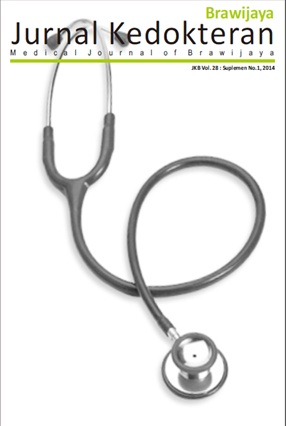 Downloads
License
Authors who publish with this journal agree to the following terms:
Authors retain copyright and grant the journal right of first publication with the work simultaneously licensed under a Creative Commons Attribution License that allows others to share the work with an acknowledgement of the work's authorship and initial publication in this journal.
Authors are able to enter into separate, additional contractual arrangements for the non-exclusive distribution of the journal's published version of the work (e.g., post it to an institutional repository or publish it in a book), with an acknowledgement of its initial publication in this journal.
Authors are permitted and encouraged to post their work online (e.g., in institutional repositories or on their website) prior to and during the submission process, as it can lead to productive exchanges, as well as earlier and greater citation of published work (See The Effect of Open Access).