Gambaran Skor Risiko Stroke Framingham, Obesitas, Dislipidemia, dan Hiperurisemia pada Penduduk Kecamatan Sekarbela Mataram
Keywords:
Dislipidemia, hiperurisemia, obesitas, skor risiko stroke Framingham
Abstract
Stroke iskemik merupakan salah satu penyebab kecacatan dan kematian yang dapat dicegah. Kejadian stroke iskemik dapat diprediksi berdasarkan skor risiko stroke Framingham, serta faktor risiko lain seperti obesitas, dislipidemia, dan hiperurisemia. Penelitian ini bertujuan untuk mengetahui profil risiko stroke iskemik, obesitas, dislipidemia, dan hiperurisemia pada penduduk di Kecamatan Sekarbela Mataram. Sebanyak 115 subjek dilibatkan dalam penelitian potong lintang yang mengukur derajat risiko stroke iskemik dalam 10 tahun menurut Framingham, indeks massa tubuh (IMT), lingkar pinggang, serta rasio lingkar pinggang-panggul. Faktor risiko dislipidemia pada 84 subjek ditentukan berdasarkan kadar kolesterol total dan kolesterol HDL. Faktor risiko hiperurisemia pada 77 subjek ditentukan berdasarkan serta kadar asam urat serum. Hasil penelitian menunjukkan derajat risiko stroke iskemik tinggi dan sedang masing-masing sebesar 12,2% dan 13%. Subjek obese berdasarkan IMT, lingkar pinggang, dan rasio lingkar pinggang-panggul masing-masing sebesar 14,78%, 37,39%, dan 9,57%. Subjek dengan kadar kolesterol total serum tinggi dan kolesterol HDL serum rendah didapatkan masing-masing sebesar 10,72%, dan 51,19%. Hiperurisemia didapatkan pada 46,75% subjek. Sebagai kesimpulan, penduduk di Kecamatan Sekarbela Mataram memiliki risiko stroke iskemik 10 tahun Framingham dan proporsi obesitas yang rendah, disertai dislipidemia dan hiperurisemia pada separuh penduduk.
Kata Kunci: Dislipidemia, hiperurisemia, obesitas, skor risiko stroke Framingham
Downloads
Download data is not yet available.
References
Go AS, Mozaffarian D, Roger VL, et al. Heart Disease and Stroke Statistics--2014 Update: A Report from the American Heart Association. Circulation. 2014; 129(3): e28-e292.
Badan Penelitian dan Pengembangan Kesehatan. Riset Kesehatan Dasar (Riskesdas) 2013. Jakarta: Depkes RI; 2013; hal. 125-128.
Romero JR, Morris J, and Pikula A. Stroke Prevention: Modifying Risk Factors. Therapeutic Advances in Cardiovascular Disease 2008; 2(4): 287-303.
Di Legge S, Koch G, Diomedi M, Stanzione P, and Sallustio P. Stroke Prevention: Managing Modifiable Risk Factors. Stroke Research and Treatment 2012; 2012: 15 hal.
Goldstein LB, Adams R, Alberts MJ, et al. Primary Prevention of Ischemic Stroke: A Guideline from the American Heart Association/American Stroke Association Stroke Council. Stroke. 2006; 37(6): 1583–1633.
Rahman T, Hassanuzzaman, Islam M, Masihuzzaman S, Khondoker M, and Das PC. Abdominal Obesity is a Risk Factor for Ischemic Stroke. Bangladesh Journal of Neuroscience. 2011; 27(2): 69-73.
Hu G, Tuomilehto J, Silventoinen K, Sarti C, Männistö S, and Jousilahti P. Body Mass Index, Waist Circumference, and Waist-Hip Ratio on the Risk of Total and Type-Specific Stroke. Archives of Internal Medicine. 2007; 167(13): 1420-1427.
Strasak AM, Kelleher CC, Brant LJ, et al. Serum Uric Acid is an Independent Predictor for All Major Forms of Cardiovascular Death in 28,613 Elderly Women: A Prospective 21-year Follow-up Study. International Journal of Cardiology. 2008; 125(2): 232–239.
Holme I, Aastveit AH, Hammar N, Jungner I, and Walldius G. Uric Acid and Risk of Myocardial Infarction, Stroke and Congestive Heart Failure in 417734 Men and Women in the Apolipoprotein Mortality RISK Study (AMORIS). Journal of Internal Medicine. 2009; 266(6): 558–570.
Storhaug HM, Norvik JV, Toft I, et al. Uric Acid is a Risk Factor for Ischemic Stroke and All-cause Mortality in the General Population: A Gender Specific Analysis from the Tromsø Study. Biomed Central Cardiovascular Disorders. 2013; 13: 115-124.
Wohlfahrt P, Lopez-Jimenez S, Krajcoviechova A, et al. The Obesity Paradox and Survivors of Ischemic Stroke. Journal of Stroke and Cerebrovascular Disease 2015; 24(6): 1443-1450.
Lu M, Ye W, Adami HO, and Weiderpass E. Prospective Study of Body Size and Risk for Stroke amongst Women Below Age 60. Journal of Internal Medicine. 2006; 260(5): 442– 450.
Chiquete E, Ruiz-Sandoval JL, Murillo-Bonilla LM, et al. Serum Uric Acid and Outcome after Acute Ischemic Stroke: PREMIER Study. Cerebrovascular Disease. 2013; 35(2): 168-174.
Bandyopadhyay D, Hajra A, Mukhopadhyay S, et al. Prognostic Significance of Serum Uric Acid at the Time of Admission in Patients with Acute Stroke. American Journal of Clinical Medicine Research. 2015; 3(2): 24-30.
Sabayan B, Gussekloo J, de Ruijter W, Westendorp RGJ, and de Craen AJM. Framingham Stroke Risk Score and Cognitive Impairment for Predicting First-Time Stroke in the Oldest old. Stroke. 2013; 44(7): 1866-1871.
Winter Y, Rohrmann S, Linseisen J, et al. Contribution of Obesity and Abdominal Fat Mass to Risk of Stroke and Transient Ischemic Attacks. Stroke. 2008; 39(12): 3145-3151.
Meschia JF, Bushnell C, Boden-Albala B, et al. Guidelines for the Primary Prevention of Stroke: A Statement for Healthcare Professionals From the American Heart Association/American Stroke Association. Stroke. 2014; 45(12): 3754-3832.
Alberti KG, Eckel RH, Grundy SM, et al. Harmonizing the Metabolic Syndrome: A Joint Interim Statement of the International Diabetes Federation Task Force on Epidemiology and Prevention; National Heart, Lung, and Blood Institute; American Heart Association; World Heart Federation; International Atherosclerosis Society; and International Association for the Study of Obesity. Circulation. 2009; 120(16): 1640-1645.
Jee SH, Park JW, Lee SY, et al. Stroke Risk Prediction Model: A Risk Profile from the Korean Study. Atherosclerosis. 2008; 197(1): 318-325.
Choi CU and Park CG. Comparing the Probability of Stroke by the Framingham Risk Score in Hypertensive Korean Patients Visiting Private Clinics and Tertiary Hospitals. Biomed Central Neurology. 2010; 10: 78.
Romero JR and Wolf PA. Epidemiology of Stroke: Legacy of the Framingham Heart Study. Global Heart. 2013; 8(1): 67-75.
Klein S, Allison DB, Heymsfield SB, et al. Waist Circumference and Cardiometabolic Risk: A Consensus Statement from Shaping America's Health: Association for Weight Management and Obesity Prevention; NAASO, the Obesity Society; the American Society for Nutrition; and the American Diabetes Association. American Journal of Clinical Nutrition. 2007; 85(5): 1197–1202.
Liu R and Yang SH. Window of Opportunity: Estrogen as a Treatment for Ischemic Stroke. Brain Research. 2013; 1514: 83-90.
Dawson J and Walters M. Uric acid and Xanthine Oxidase: Future Therapeutic Targets in the Prevention of Cardiovascular Disease? British Journal of Clinical Pharmacology. 2006; 62(6): 633-644.
dos Santos MG, Pegoraro M, Sandrini F, and Macuco EC. Risk Factors for the Development of Atherosclerosis in Childhood and Adolescence. Arquivos Brasileiros de Cardiologia 2008; 90(4): 276-283.
Bos MJ, Koudstaal PJ, Hofman A, Witteman JC, and Breteler MM. Uric Acid is a Risk Factor for Myocardial Infarction and Stroke: The Rotterdam Study. Stroke. 2006; 37(6): 1503-1507.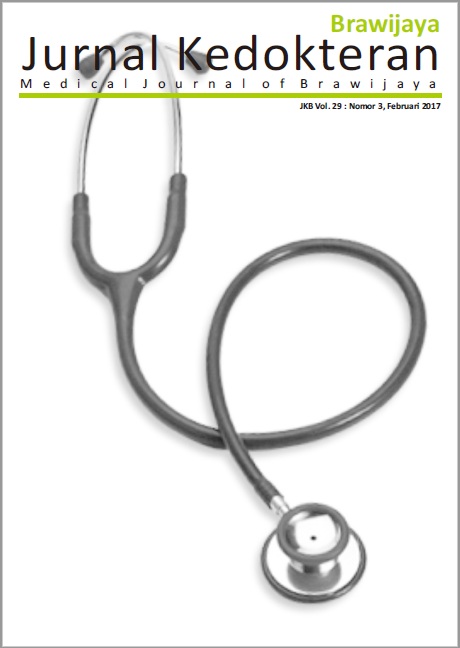 Downloads
License
Authors who publish with this journal agree to the following terms:
Authors retain copyright and grant the journal right of first publication with the work simultaneously licensed under a Creative Commons Attribution License that allows others to share the work with an acknowledgement of the work's authorship and initial publication in this journal.
Authors are able to enter into separate, additional contractual arrangements for the non-exclusive distribution of the journal's published version of the work (e.g., post it to an institutional repository or publish it in a book), with an acknowledgement of its initial publication in this journal.
Authors are permitted and encouraged to post their work online (e.g., in institutional repositories or on their website) prior to and during the submission process, as it can lead to productive exchanges, as well as earlier and greater citation of published work (See The Effect of Open Access).