Penurunan Waktu Tunggu Pelayanan Obat Rawat Jalan Instalasi Farmasi Rumah Sakit Baptis Batu
Abstract
Lama waktu tunggu pelayanan obat rawat jalan di Instalasi Farmasi RS Baptis Batu sudah lama dikeluhkan oleh pelanggan. Ketidakpuasan karena waktu tunggu yang lama mempengaruhi persepsi tentang kualitas layanan rumah sakit secara keseluruhan dan menurunkan angka kunjungan ke rumah sakit. Penelitian ini mengukur waktu tunggu dan intervensi perbaikan SPO disertai survei kepuasan pelanggan yang berhubungan dengan waktu tunggu pelayanan obat rawat jalan. Metode penelitian menggunakan pre dan post tes dengan pendekatan studi eksperimental pada 119 sampel pengunjung pelayanan obat rawat jalan selama kurun waktu 2 bulan. Pengambilan data dilakukan dengan mengukur  waktu tunggu 2 kali  sebelum dan sesudah  intervensi disertai  kepuasan mengenai lamanya waktu tunggu obat dengan menggunakan skala Likert. Analisis waktu tunggu dan kepuasan pelanggan mengenai waktu tunggu sebelum dan sesudah intervensi  dilakukan dengan T test berpasangan  dan Wilcoxon. Hasil penelitian menunjukkan adanya perbaikan  waktu tunggu pelayanan obat jadi dari rerata 56,42±27,22 menjadi 23,11±8,47 menit (p<0,05) dan obat racikan dari rerata waktu tunggu 83,21±26,93 menjadi 48,24 ±9,99 menit (p<0,05). Adanya perbaikan waktu tunggu berdasar  jumlah obat jadi  dalam 1 resep yaitu untuk 1-2 macam dari 18 menit   menjadi 14 menit, 3-5 macam dari rerata 50,85±21,06 menjadi 18,88±7,07  menit dan ≥6macam  dari rerata 62,95±31,02 menjadi27,58±7,50 menit. Kepuasan pasien terhadap waktu tunggu antara sebelum dan sesudah intervensi meningkat bermakna (p<0,05). Penyempurnaan SPO, pengaturan petugas disertai sosialisasi menurunkan waktu tunggu pelayanan obat farmasi dan meningkatkan kepuasan pelanggan terhadap waktu tunggu obat secara bermakna.Kata Kunci: Instalasi farmasi, kepuasan pasien, pelayanan obat rawat jalan, waktu tunggu
Downloads
Download data is not yet available.
References
Siregar CJP dan Amalia L. Farmasi Rumah Sakit, Teori dan Penerapan. Jakarta: Penerbit EGC; 2004.
Menteri Kesehatan Republik Indonesia. Kemenkes: 1197/MENKES/SK/2004 tentang Standar Pelayanan Farmasi di Rumah Sakit. Jakarta: Kementerian Kesehatan RI; 2004.
Choon OH, Leng CW, Ai WJ, and Chai TM. Evaluation of Manpower Scheduling Strategies at Outpatient Pharmacy with Discrete-Event Simulation. OR Insight. 2013; 26(1): 71-84.
Reynolds M, Vasilakis C, McLeod M, et al. Using Discrete Event Simulation to Design a More Efficient Hospital Pharmacy for Outpatients. Health Care Management Science. 2011; 14(3): 223-236.
Tam VHY and Lim MM. Patients' Perceptions and Expectations of Outpatient Pharmacy Services in a Teaching Hospital. International Journal of Pharmacy Practice. 1997; 5(3): 128–132.
Tan WS, Chua SL, Yong KW, and Wu TS. Impact of Pharmacy Automation on Patient Waiting Time: An Application of Computer Simulation. Annals Academy of Medicine Singapore. 2009; 38(6): 501-507.
Slowiak JM, Huitema BE, and Dickinson AM. Reducing Wait Time in a Hospital Pharmacy to Promote Customer Service. Quality Management in Health Care. 2008; 17(2): 112-127.
Afolabi MO and Erhun WO. Patients' Response to Waiting Time in an Out-Patient Pharmacy in Nigeria. Tropical Journal of Pharmaceutical Research. 2005; 2(2): 207-214.
Rumah Sakit Baptis Batu. Laporan Kegiatan RS Baptis Batu Semester I. Batu: RS BATU; 2014.
Parayitam S, Desai K, Desai MS, and Eason MK. Teaching the Ishikawa's "Fishbone" as a Planing Tool: Responsibility and Action Planning Matrices Applied to Airport Security and Network Security. Academy of Educational Leadership Journal. 2009; 13(1): 19-35.
Eriksson H, Bergbrant I, Berrum I, and Mörck B. Reducing Queues: Demand and Capacity Variations. International Journal of Health Care Quality Assurance. 2011; 24(8): 592-600.
Chou YC, Chen BY, Tang YY, et al. Prescription-Filling Process Reengineering of an Outpatient Pharmacy. Journal of Medical Systems. 2012; 36(2): 893-902.
Jenkins A and Eckel SF. Analyzing Methods for Improved Management of Workflow in an Outpatient Pharmacy Setting. American Journal of Health-System Pharmacy. 2012; 69(11): 966-971.
Spry CW and Lawley MA. Evaluating Hospital Pharmacy Staffing and Work Scheduling Using Simulation. Proceedings of the 37th conference on Winter simulation; 2005: hal. 2256-2263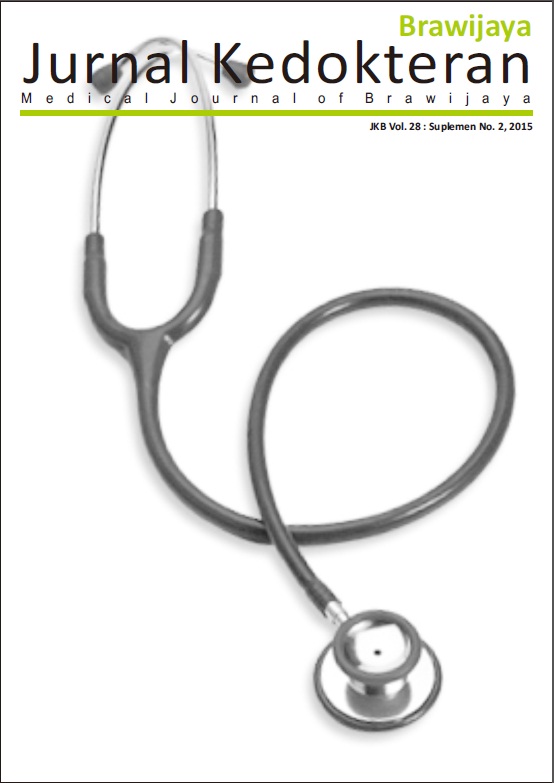 Downloads
License
Authors who publish with this journal agree to the following terms:
Authors retain copyright and grant the journal right of first publication with the work simultaneously licensed under a Creative Commons Attribution License that allows others to share the work with an acknowledgement of the work's authorship and initial publication in this journal.
Authors are able to enter into separate, additional contractual arrangements for the non-exclusive distribution of the journal's published version of the work (e.g., post it to an institutional repository or publish it in a book), with an acknowledgement of its initial publication in this journal.
Authors are permitted and encouraged to post their work online (e.g., in institutional repositories or on their website) prior to and during the submission process, as it can lead to productive exchanges, as well as earlier and greater citation of published work (See The Effect of Open Access).