Pencegahan dan Pengendalian Infeksi di RSJ Dr. Radjiman Wediodiningrat Lawang: Apa Kendala Pelaporannya?
Abstract
Program pencegahan dan pengendalian infeksi (PPI) merupakan salah satu tolok ukur mutu pelayanan rumah sakit yang diukur secara berkala oleh komite PPI. Studi pendahuluan menunjukkan capaian indikator mutu komite PPI di RSJ Dr. Radjiman Wediodiningrat tahun 2014 masih di bawah standar. Capaian tahun 2015 sudah sesuai target tetapi masih ditemukan banyak kendala dalam pencatatan dan pelaporan form. Kendala tersebut yaitu belum semua ruangan menyerahkan laporan rutin setiap bulannya paling lambat tanggal 10. Tujuan penelitian ini adalah untuk melihat pengaruh sosialisasi pencatatan dan pelaporan form PPI terhadap dampak pengembalian form PPI ke IPCN, untuk mengidentifikasi, menganalisis, dan menentukan faktor yang mempengaruhi ketidaktepatan pengembalian pelaporan form PPI di RSJ Dr. Radjiman Wediodiningrat. Penelitian dilakukan dengan pendekatan deskriptif kualitatif dengan membandingkan hasil pre dan post sosialisasi, wawancara tidak terstruktur. Hasil penelitian menunjukkan peningkatan angka pengembalian form pelaporan PPI yang kurang bermakna (dari 64,29% menjadi 67,86%). Dari hasil wawancara pada 25 ruangan rawat inap didapatkan penyebab terbesar karena komponen pelaporan form PPI terlalu banyak. Penyederhaan form yang diikuti dengan pelatihan dan monitoring evaluasi berkelanjutan disarankan sebagai solusi definitif untuk meningkatkan kinerja pelaporan infeksi di rumah sakit.
Kata Kunci: Infection Prevention and Control Nurse (IPCN), pencegahan dan pengendalian infeksi, PPI, sosialisasi pencatatan dan pelaporan form PPI
Downloads
Download data is not yet available.
References
World Health Organization. Prevention of Hospital-Acuired Infections. 2 edition. Malta: World Health Organization; 2002.
Graves N. Economics and Preventing Hospital- Acquired Infection. Emerging Infectious Disease. 2004; 10(4): 561-566.
Weiss AJ and Elixhauser A. Overview of Hospital Stays in the United States. Agency for Healthcare Research and Quality. 2014; 425(1): 1-14.
Williams SC, Schmaltz SP, Morton DJ, Koss RG, and Loeb JM. Quality of Care in U.S. Hospitals as Reflected by Standardized Measures, 2002-2004. The New England Journal of Medicine. 2005; 353(3): 255-264.
Chung W, Oh SM, Suh T, Lee YM, Oh BH, and Yoon CW. Determinants of Length of Stay for Psychiatric Inpatients: Analysis of a National Database Covering the Entire Korean Elderly Population. Health Policy. 2009; 94(2): 120-128.
Tim Penulis Pendidikanku. Pengertian Sosialisasi Menurut Para Ahli. (Online) http://www. pendidikanku.net/2015/07/pengertian- sosialisasi.html.
Dworkin NR, Drozdenko RG, and Goldstein J. Managerial Socialization in Short Term Hospital: A Descriptive Analysis. Problems and Perspectives in Management. 2010; 8(2): 94-100.
King RC, Xia W, Quick JC, and Sethi V. Socialization and Organizational Outcomes of Information Technology Professionals. Career Development International. 2005;10(1):26-51.
Saeed T, Mansor NNA, Siddique S, Sameera S, Haq MA, and Ishaq HM. Organizational Socialization: Individual and Organizational Consequences. International Journal of Academic Research. 2012; 4(3): 96-101.
Mustariningrum DLT, Koeswo M, dan Ahsan. Kinerja IPCLN dalam Pencegahan dan Pengendalian Infeksi Rumah Sakit: Peran Pelatihan, Motivasi Kerja, dan Supervisi. Jurnal Aplikasi Manajemen. 2014; 13(4): 643-652.
Mishra S. Laswell's Communication Model. (Online). https://www.businesstopia.net/communication/lass well-communication-model. [diakses tanggal 14 Maret 2016].
Haustein T, Gastmeier P, Holmes A, et al. Use of Benchmarking and Public Reporting for Infection Control in Four High-Income Countries. The Lancet Infectious Disease. 2011; 11(6): 471-481.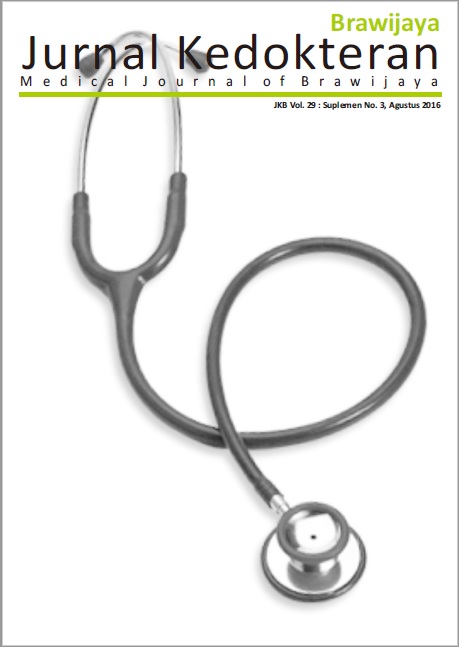 Downloads
License
Authors who publish with this journal agree to the following terms:
Authors retain copyright and grant the journal right of first publication with the work simultaneously licensed under a Creative Commons Attribution License that allows others to share the work with an acknowledgement of the work's authorship and initial publication in this journal.
Authors are able to enter into separate, additional contractual arrangements for the non-exclusive distribution of the journal's published version of the work (e.g., post it to an institutional repository or publish it in a book), with an acknowledgement of its initial publication in this journal.
Authors are permitted and encouraged to post their work online (e.g., in institutional repositories or on their website) prior to and during the submission process, as it can lead to productive exchanges, as well as earlier and greater citation of published work (See The Effect of Open Access).