Pengaruh Perubahan Alur terhadap Waktu Pelayanan Farmasi Pasien Pulang Rawat Inap RS Baptis Batu
Abstract
Instalasi farmasi di rumah sakit merupakan satu-satunya unit di rumah sakit yang mengadakan barang farmasi yang beredar di rumah sakit serta bertanggung jawab atas pengadaan dan penyajian informasi obat yang siap pakai bagi semua pihak di rumah sakit. Respon time pelayanan obat pada pasien pulang rawat inap di RS Baptis Batu membutuhkan waktu terlama. Penelitian ini bertujuan melakukan perubahan respon time pelayanan farmasi rawat inap untuk pasien pulang rawat inap.Penelitian ini adalah penelitian eksperimental dengan menggunakan metode time and motion study. Desain penelitian digunakan untuk melihat pengaruh perubahan alur pelayanan farmasi pasien pulang rawat inap dengan melihat perubahan waktu pelayanan sesuai alur pelayanan yang telah disepakati. Pada waktu total pelayanan sebelum perlakuan diperoleh rata-rata sebesar 53,4667± 30,6175 sedangkan untuk waktu total pelayanan sesudah perlakuan diperoleh rata-rata sebesar 43,8333 ± 20,5075. Nilai t yang diperoleh sebesar 1,361 dan p= 0,184. Artinya perbedaan waktu pelayanan obat sebelum dan sesudah tidak berbeda signifikan. Waktu pelayanan farmasi pasien pulang rawat inap telah ada perbaikan namun belum sesuai target. Maka dari itu disarankan pembuatan SPO alur pelayanan obat pasien pulang rawat inap  dengan standar waktu yang ditentukan,  optimalisasi  pembagian tenaga saat hari libur serta penyederhanaan penggunaan aplikasi dengan mempermudah perhitungan akhir dan perbaikan penomoran barcode obat.Kata Kunci: Alur pelayanan, pasien pulang rawat inap, pelayanan farmasi, waktu tunggu
Downloads
Download data is not yet available.
References
Rumah Sakit Baptis Batu. Pedoman Pengorganisasian Instalasi Farmasi Rumah Sakit Baptis Batu tahun 2013. Batu: RS Baptis Batu; 2013; hal. 1-24.
Siregar dan Charles JP. Farmasi Rumah Sakit: Teori dan Penerapan. Jakarta: Penerbit EGC; 2003; hal. 24-52.
Khudair IF and Raza SA. Measuring Patients Satisfaction with Pharmaceutical Services at a Public Hospital in Qatar. International Journal of Health Care Quality Assurance. 2013; 26(5): 398-419.
Donihi AC, Weber RJ, Sirio CA, Mark SM, and Meyer SM. An Advanced Pharmacy Practice Experience in Inpatient Medication Education. American Journal of Pharmaceutical Education. 2009; 73(1).
Suryawati C, Dharminto, dan Shaluhiyah Z. Penyusunan Indikator Kepuasan Pasien Rawat Inap Rumah Sakit di Provinsi Jawa Tengah. Jurnal Manajemen Pelayanan Kesehatan. 2006; 9(4): 177-84.
Otani K, Herrmann PA, Kurz RS. Improving Patient Satisfaction in Hospital Care Settings. Health Services Management Research. 2011; 24(4): 163-169.
Fadli UMD, Sulaeman E, dan Mimin. Analisis Kepuasan Pasien Rawat Inap pada RS Delima Asih Sisma Medika Karawang. Jurnal Manajemen. 2013; 10(3): 1179-1192.
Rashidzadeh A, Bashokouh M, and Hasanzadeh M. The Implementation of Quality Management System and Patient Satisfaction from the Improving Process of Health-Therapeutic Servicesin Ardabil Sabalan Hospital. International Journal of Management Research and Reviews. 2013; 3(7): 3160-3167.
Haraden C and Resar R. Patient Flow in Hospitals: Understanding and Controlling it Better. Frontiers of Health Services Management. 2004; 20(4): 3-15.
Bhattacharya A, Zayas-Castro, J. Managing Patient Flow in Inpatient Services. IERC Annual Research Conference. Nashville, May 2007.
Rumah Sakit Baptis Batu. Pedoman Pelayanan Instalasi Farmasi Rumah Sakit Baptis Batu tahun 2013. Batu: RS Baptis Batu; 2013; hal. 1-65.
Zeitz KM and Tucker K. Capacity Audit Tool: Identifying Patient Delays to Maximise Service Improvement. Australian Health Review. 2010; 34(4): 395-399.
O'Connell TJ, Ben-Tovim DI, McCaughan B, Szwarcbord MG, and McGrath KM. Health Services Under Siege: The Case for Clinical Process Redesign. The Medical Journal of Australia. 2008; 188(6): 9-13.
Yulianthy. Analisis Waktu Tunggu Pelayanan Resep Pasien Umum di Farmasi Unit Rawat Jalan Selatan Pelayanan Kesehatan Sint Carolus Tahun 2011. [Tesis]. Universitas Indonesia, Jakarta. 2012.
Anggita D. Analisis Waktu Tunggu Pemberian Informasi Tagihan Pasien Pulang Rawat Inap di RS Graha Permata Ibu Tahun 2012. [Skripsi]. Universitas Indonesia, Jakarta. 2012.
Barcia SM. Implementing Pharmacy Computer Systems. Health Management Technology. 1999; 20(7): 22-23.
Parente ST and Van Horn RL. Valuing Hospital Investment in Technology: Does Governance Make a Difference? Health Care Financing Review. 2006; 28(2): 31-43.
Hanrahan NP, Kumar A, and Aiken LH. Adverse Event Associated with Organizational Factors of General Hospital Inpatient Psychiatric Care Environtments. Psychiatric Services. 2010; 61(6): 569-574.
McLeod M, Ahmed Z, Barber N, and Franklin BD. A National Survey of Inpatient Medication Systems in English NHS Hospitals. BioMed Central Health Services Research. 2014; 14(93): 1-11.
Dean B, Ann van Ackere, Gallivan S, and Barber N. When should Pharmacyst Visit Their Wards? An Application of Simulation to Planning Hospital Pharmacy Services. Health Care Management Science. 1999; 2(1): 35-42.
Culler SD, Jose J, Kohler S, et al. Implementing a Pharmacy System: Facilitators and Barriers. Journal Medical System. 2009; 33(2): 81-90.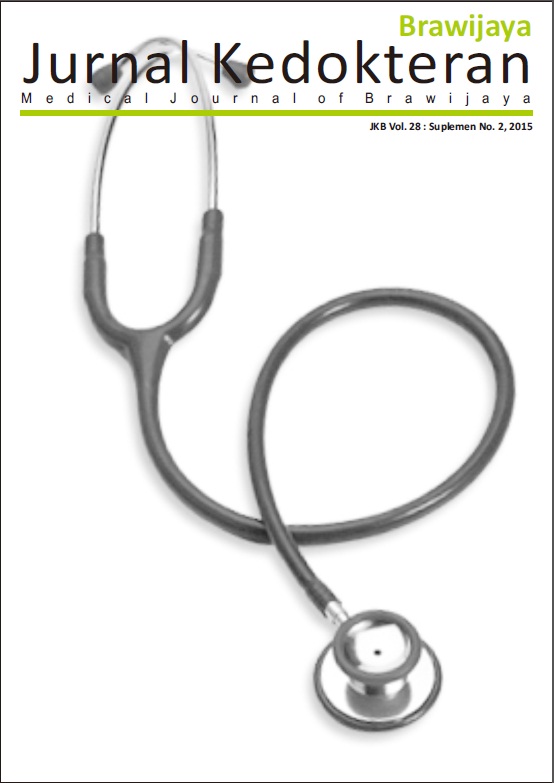 Downloads
License
Authors who publish with this journal agree to the following terms:
Authors retain copyright and grant the journal right of first publication with the work simultaneously licensed under a Creative Commons Attribution License that allows others to share the work with an acknowledgement of the work's authorship and initial publication in this journal.
Authors are able to enter into separate, additional contractual arrangements for the non-exclusive distribution of the journal's published version of the work (e.g., post it to an institutional repository or publish it in a book), with an acknowledgement of its initial publication in this journal.
Authors are permitted and encouraged to post their work online (e.g., in institutional repositories or on their website) prior to and during the submission process, as it can lead to productive exchanges, as well as earlier and greater citation of published work (See The Effect of Open Access).