Penyebab dan Solusi Lama Waktu Tunggu Pelayanan Obat di Instalasi Farmasi Rawat Jalan Rumah Sakit
Abstract
Waktu tunggu pelayanan obat merupakan salah satu faktor yang mempengaruhi kepuasan pasien. Tahun 2013 kepuasan pasien terhadap waktu tunggu pelayanan obat di Instalasi Farmasi Rawat Jalan (IFRJ) Rumah Sakit X sebesar 57,7%, menurun dari tahun sebelumnya yaitu 85%. Berdasarkan hasil studi pendahuluan, diketahui bahwa rata-rata waktu tunggu pelayanan obat di IFRJ adalah 66 menit, lebih rendah dari Standar Pelayanan Minimum (SPM) yang ditetapkan. Hal ini mengindikasikan bahwa pelayanan obat di IFRJ belum maksimal. Tujuan dari penelitian ini adalah untuk mengidentifikasi faktor penyebab dan menemukan solusi atas permasalahan waktu tunggu pelayanan obat. Penelitian ini menggunakan pendekatan deskriptif dengan melakukan analisa alur pelayanan, observasi, wawancara, dan diskusi grup. Pencarian akar masalah dilakukan melalui Fokus Grup Diskusi (FGD) dengan peserta petugas IFRJ dan Manajer Penunjang Medis. Hasil penelitian menunjukkan adanya penumpukan resep pada petugas entri IFRJ. Hal tersebut disebabkan resep dokter belum sesuai dengan kebijakan obat RS, banyaknya obat racikan, petugas farmasi juga berperan sebagai customer service, dan kesulitan pemenuhan SDM. Berdasarkan daftar permasalahan tersebut dilakukan analisa "5 Why†dan brainstrorming untuk menemukan akar masalah. Akar masalah yang ditemukan adalah komunikasi yang kurang efektif antara staf IFRJ dengan staf medis. Solusi yang disepakati yaitu membentuk tim untuk menjembatani komunikasi antara staf IFRJ dan staf medis. Terbentuknya tim ini diharapkan dapat memperbaiki komunikasi antara staf IFRJ dan staf medis sebagai upaya perbaikan waktu tunggu pelayanan obat di IFRJ.
Kata Kunci: Farmasi rawat jalan, waktu tunggu
Downloads
Download data is not yet available.
References
Purwanto H, Indiati, dan Hidayat T. Faktor Penyebab Waktu Tunggu Lama di Pelayanan Instalasi Farmasi Rawat Jalan RSUD Blambang. Jurnal Kedokteran Brawijaya. 2015; 28(2): 159-162.
Karman J, Hakim L, dan Irbantoro D. Pengaruh Perubahan Alur terhadap Waktu Pelayanan Farmasi Pasien Pulang Rawat Inap RS Baptis Batu. Jurnal Kedokteran Brawijaya. 2015; 28(2): 153-158.
Otani K, Herrmann PA, and Kurz RS. Improving Patient satisfaction in Hospital Care Settings. Health Services Management Research. 2011; 24(4): 163-169.
Departemen Kesehatan Republik Indonesia. Standar Pelayanan Minimum Rumah Sakit. Jakarta: Departemen Kesehatan RI; 2008.
Yulianthy. Analisis Waktu Tunggu Pelayanan Resep Pasien Umum di Farmasi Unit Rawat Jalan Selatan Pelayanan Kesehatan Sint Carolus Tahun 2011. [Tesis]. Universitas Indonesia, Jakarta. 2012.
Khudair IF and Raza S. Measuring Patients Satisfaction with Pharmaceutical Services at Public Hospital in Qatar. International Journal of Health Care Quality Assurance. 2013; 26(5): 398-419.
Megawati, Hakim L, dan Irbantoro D. Penurunan Waktu Tunggu Pelayanan Obat Rawat Jalan Instalasi Farmasi Rumah Sakit Baptis Batu. Jurnal Kedokteran Brawijaya. 2015; 28(2): 163-168.
Afolabi MO and Erhun WO. Patient Response to Waiting Time in An Out-patient Pharmacy in Nigeria. Tropical Journal of Pharmaceuticah Research. 2003; 2(2): 207-214.
Menteri Kesehatan Republik Indonesia. PMK: 58 Tahun 2014 tentang Standar Pelayanan Kefarmasian di Rumah Sakit. Jakarta: Kementrian Kesehatan RI; 2014.
Pruyn A and Smidts A. Effects of Waiting on the Satisfaction with the Service: Beyond Objective Time Measures. International Journal of Research in Marketing. 1998;15(4): 321-334.
Davis MM and Heineke J. How Disconfirmation Perception and Actual Waiting Times Impact Customer Satisfaction. International Journal of Service Industry Management. 1998; 9(1): 64-73.
Chou YC, Chen BY, Tang YY, et al. Prescription-Filling Process Reengineering of an Outpatient Pharmacy. Journal of Medical Systems. 2012; 36(2): 893-902.
Faqin C. Collaboration between Nurses and Physician: No Longer A Choice. Academic Medicine: Journal of The Association of American Medical Colleges. 1992; 67(5): 295-303.
Hadjan MNR. Efektivitas Pelayanan Prima Sebagai Upaya Meningkatkan Pelayanan di Rumah Sakit (Perspektif Psikologi). Jurnal Psikologi. 2001; 2(10): 105-115.
Eriksson H, Bergbrant IM, Berrum I, and Mörck B. Reducing Queues: Demand and Capacity Variations. International Journal of Health Care Quality Assurance. 2011; 24(8): 592-600.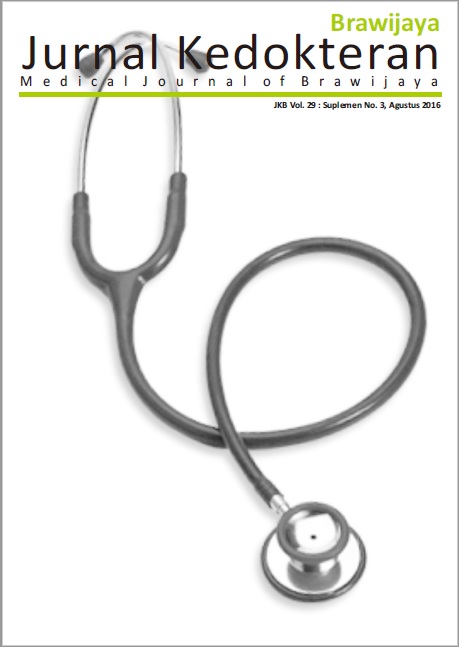 Downloads
License
Authors who publish with this journal agree to the following terms:
Authors retain copyright and grant the journal right of first publication with the work simultaneously licensed under a Creative Commons Attribution License that allows others to share the work with an acknowledgement of the work's authorship and initial publication in this journal.
Authors are able to enter into separate, additional contractual arrangements for the non-exclusive distribution of the journal's published version of the work (e.g., post it to an institutional repository or publish it in a book), with an acknowledgement of its initial publication in this journal.
Authors are permitted and encouraged to post their work online (e.g., in institutional repositories or on their website) prior to and during the submission process, as it can lead to productive exchanges, as well as earlier and greater citation of published work (See The Effect of Open Access).