Pengembangan Lembar Timbang Terima Dokter di Unit Gawat Darurat untuk Membangun Komunikasi Efektif
Abstract
Komunikasi pada masa transisi pelayanan di rumah sakit merupakan titik kritis dalam manajemen keselamatan pasien. Unit Gawat Darurat rumah sakit merupakan ujung tombak dan pintu masuk pelayanan dengan intensitas pelayanan yang tinggi, sehingga mempunyai potensi insiden yang tinggi pula. Penelitian ini dilakukan untuk mengeksplorasi proses timbang terima untuk mengembangkan model form timbang terima sehingga meningkatkan kualitas komunikasi. Penelitian ini menggunakan metode kualitatif  dengan cara melakukan observasi, membagikan kuisioner,  dan diskusi dengan subjek penelitian. Observasi dilakukan pada tiga setting transisi pelayanan yaitu UGD, Kamar Bersalin dan Rawat Inap. Wawancara dan diskusi dilakukan responden Dokter UGD. Hasil observasi menunjukkan proses timbang terima yang belum baku terutama komponen informasi yang disampaikan sehingga mengakibatkan potensi insiden keselamatan pasien. Hasil diskusi kelompok mengidentifikasi komponen atau aspek penting yang harus dikomunikasikan pada proses timbang terima yang meliputi laporan kondisi dan perkembangan keseluruhan pasien, peralatan penunjang (inventaris peralatan) termasuk stok obat, serta kondisi pada unit terkait yang juga merupakan bagian dari tanggung jawab Dokter Jaga IGD. Format timbang terima yang dikembangkan merupakan timbang terima pada tingkat unit, sesuai dengan tanggungjawab Dokter Jaga.
Kata Kunci: Keselamatan pasien, komunikasi, timbang terima
Downloads
Download data is not yet available.
References
Tjiptono F, Chandra G, dan Adriana D. Pemasaran Strategik. Edisi 2. Yogyakarta: Andi; 2008.
Soepojo P, Koentjoro T, dan Utarini A. Benchmarking Sistem Akreditasi Rumah Sakit di Indonesia dan Australia (Benchmarking of Hospital Accreditation System in Indonesia and Australia). Jurnal Manajemen Pelayanan Kesehatan. 2002; 5.
Dewi M. Pengaruh Pelatihan Timbang Terima Pasien terhadap Penerapan Keselamatan Pasien oleh Perawat Pelaksana di RSUD Raden Mattaher Jambi. Jurnal Health and Sport. 2012; 5(3): 646-655.
Keller S. Effects of Extended Work Shifts and Shift Work on Patient Safety, Productivity, and Employee Health. American Association of Occupational Health Nursing Journal. 2009; 57(12): 497-502.
Payne CE, Stein JM, Leong T, and Dressler DD. Avoiding Handover Fumbles: A Controlled Trial of A Structured Handover Tool versus Traditional Handover Methods. BMJ Quality & Safety. 2012; 21(11): 925-932.
Manser T and Foster S. Effective Handover Communication: An overview of Research and Improvement Efforts. Best Practice & Research Clinical Anaesthesiology. 2011; 25(2): 181-191.
Farhan M, Brown R, Woloshynowych M, and Vincent C. The ABC of Handover: A Qualitative Study to Develop a New Tool for Handover in the Emergency Department. Emergency Medicine Journal. 2012; 29(12):941-946.
Lasswell HD. The Structure and Function of Communication in Society. İletişim Kuram ve Araştırma Dergisi.2007; 24: 215-228.
Ye K, McD Taylor D, Knott JC, Dent A, and MacBean CE. Handover in the Emergency Department: Deficiencies and Adverse Effects. Emergency Medicine Australasia. 2007; 19(5):433-441.
Bendaly L BN. Improving Healthcare Team Performance. Ontario: John Wiley & Sons Canada,Ltd; 2012.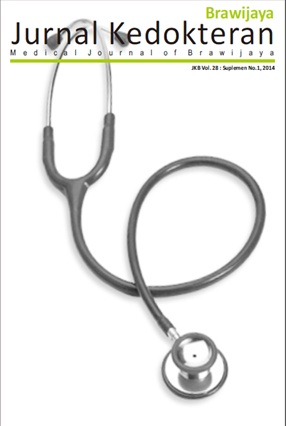 Downloads
License
Authors who publish with this journal agree to the following terms:
Authors retain copyright and grant the journal right of first publication with the work simultaneously licensed under a Creative Commons Attribution License that allows others to share the work with an acknowledgement of the work's authorship and initial publication in this journal.
Authors are able to enter into separate, additional contractual arrangements for the non-exclusive distribution of the journal's published version of the work (e.g., post it to an institutional repository or publish it in a book), with an acknowledgement of its initial publication in this journal.
Authors are permitted and encouraged to post their work online (e.g., in institutional repositories or on their website) prior to and during the submission process, as it can lead to productive exchanges, as well as earlier and greater citation of published work (See The Effect of Open Access).