Penerapan Hand Hygiene Perawat di Ruang Rawat Inap Rumah Sakit
Abstract
Hand hygiene adalah mencuci tangan menggunakan antiseptik pencuci tangan. Perilaku hand hygiene perawat merupakan salah satu faktor yang mempunyai pengaruh besar terhadap kesehatan perawat dan pasien dalam pencegahan terjadinya infeksi nosokomial. Studi bertujuan  mengetahui gambaran tingkat kepatuhan perawat di ruang rawat inap Rumah Sakit " X †di Malang dalam penerapan lima momen hand hygiene, mengidentifikasi faktor potensial yang berhubungan dengan hand hygiene tersebut. Studi observasional jumlah subjek sebesar 54 orang. Teknik pengambilan sampel dengan proportional stratified random sampling. Penentuan akar masalah menggunakan diagram fishbone. Pemilihan solusi dilakukan melalui pendekatan Urgency Seriousness Growth. Kepatuhan hand hygiene perawat ruang rawat inap rumah sakit masih rendah (35%). Angka kepatuhan yang tinggi ditemukan pada momen sesudah kontak atau melakukan tindakan sedangkan kepatuhan cuci tangan sebelum kontak sangat rendah bahkan nol pada momen sebelum kontak dengan pasien. Analisis akar masalah menunjukkan faktor pengetahuan dan penguatan monitoring dalam bentuk audit, media pengingat, tidak adanya mekanisme sangsi dan penghargaan merupakan determinan kepatuhan hand hygiene.
Kata Kunci: Hand hygiene , kepatuhan, perawat
Downloads
Download data is not yet available.
References
Departemen Kesehatan Republik Indonesia. Pedoman Manajerial Pencegahan dan Pengendalian Infeksi di Rumah Sakit dan Fasilitas Pelayanan Kesehatan Lainnya. Jakarta: Departemen Kesehatan RI; 2008.
Roeshadi D dan Winarti A. Pengendalian Infeksi Nosokomial di RSUD dr Soetomo Surabaya. Cermin Kedokteran Indonesia. 1993; 82: 13-15.
Jamaludidin J, Sugeng S, Wahyu I, dan Sondang M. Kepatuhan Cuci Tangan 5 Momen di Unit Perawatan Intensif. Majalah Kedokteran Terapi Intensif. 2012; 2(3): 125 -129.
Ilie G and Ciocoiu C. Application of Fishbone Diagram to Determine the Risk of an Event with Multiple Causes. Management Research and Practice. 2010; 2(1): 1-20.
Pittet D. Improving Adherence to Hand Hygiene Practice: A Multidisciplinary Approach. Emerging Infectious Diseases. 2011; 7(2): 234-240.
Casewell M and Philips I. Hand as a Route of Transmission or Klebsiella Species. British Medical Journal. 1977; 2(6098): 1315-1317.
Takahashi I and Turale S. Evaluation of Individual and Facility Factors that Promote Hand Washing in Aged-Care Facilities In Japan. Nursing & Health Sciences. 2010; 12(1): 127-134.
Saragih R dan Rumapea N. Hubungan Karakteristik Perawat dengan Tingkat Kepatuhan Perawat Melakukan Cuci Tangan di Rumah Sakit Columbia Asia Medan. (Online). http://uda.ac.id/jurnal/main.php? page=view&&id=89.
WHO. Using WHO Hand Hygiene Improvement Tools to Support the Implementation of National/Sub-National Hand Hygiene Campaigns. (Online) 2010. http:// www.who.int/gpsc/national_campaigns /PS_hand_hygiene _tools_2010_6_en.pdf
Yiswi N. Imbalan dan Hukuman dalam Organisasi. (Online) 2013. http://17111512.student.gunadarma.ac.id/tulisan.html
Allegranzi B, Sax H, Richet H, et al. Successful Implementation of the World Health Organization Hand Hygiene Improvement Strategy in a Referral Hospital in Mali, Africa Infection Control and Hospital Epidemiology. Infection Control and Hospital Epidemiology. 2010; 31(2): 133-141.
Suarli S dan Bahtiar Y. Manajemen Keperawatan dengan Pendekatan Praktis. Jakarta: Erlangga; 2010.
Rumampuk MVH, Budu, dan Nontji W. Peran Kepala Ruangan Melakukan Supervisi Perawat dengan Penerapan Patient Safety di Ruang Rawat Inap Rumah Sakit. [Tesis]. Universitas Hasanudin, Makasar. 2013.
Anwar AA, Irwandy, dan Noer BN. Hubungan Pengetahuan, Motivasi, dan Supervisi dengan Kinerja Perawat dalam Melaksanakan Patient Safety Di RSUP dr. Wahidin Sudirohusodo Tahun 2012. [Tesis]. Universitas Hasanudin, Makasar. 2012
Damanik SM, Susilaningsih FS, dan Amrullah AA. Kepatuhan Hand Hygiene di Rumah Sakit Immanuel Bandung. [Tesis]. Universitas Padjajaran, Bandung. 2011.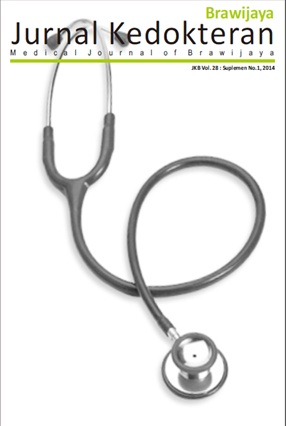 Downloads
License
Authors who publish with this journal agree to the following terms:
Authors retain copyright and grant the journal right of first publication with the work simultaneously licensed under a Creative Commons Attribution License that allows others to share the work with an acknowledgement of the work's authorship and initial publication in this journal.
Authors are able to enter into separate, additional contractual arrangements for the non-exclusive distribution of the journal's published version of the work (e.g., post it to an institutional repository or publish it in a book), with an acknowledgement of its initial publication in this journal.
Authors are permitted and encouraged to post their work online (e.g., in institutional repositories or on their website) prior to and during the submission process, as it can lead to productive exchanges, as well as earlier and greater citation of published work (See The Effect of Open Access).