Pengembangan Instrumen Penilaian Kualitas Layanan Rumah Sakit
Abstract
Pengukuran kualitas pelayanan secara berkala merupakan titik masuk dalam peningkatan mutu berkelanjutan. Penelitian ini bertujuan untuk mengembangkan instrumen penilaian kualitas layanan. Instrumen dikembangkan berdasarkan kuesioner kualitas layanan yang disusun oleh Padma yang selanjutnya dianalisis untuk melihat faktor pembentuk dimensi kualitas layanan. Data dikumpulkan menggunakan kuesioner delapan dimensi kualitas layanan yang diukur berdasarkan persepsi pasien menggunakan skala Likert 5 poin. Kuesioner diberikan pada 84 pasien di Instalasi Rawat Jalan, Instalasi Rawat Inap dan Instalasi Gawat Darurat (IGD). Analisis data menggunakan Confirmatory Analysis Factor (CFA ) dengan uji kecukupan sampel KMO MSA>0,50 pada semua dimensi dengan signifikasi bartlett test 0,00 (Sign<0,05). Ekstraksi dan rotasi faktor dilakukan hingga terbentuk satu komponen pada satu dimensi. Hasil penelitian ini menunjukkan bahwa dari 8 dimensi kualitas layanan yang terdiri 59 item pernyataaan, setelah dilakukan analisis menggunakan Confirmatory Factor Analysis (CFA) dengan loading factor diatas 0,50, menghasilkan 3-7 item pada masing-masing dimensi sehingga didapatkan 37 item. Dimensi infrastruktur dibentuk oleh 5 item, kualitas personil dibentuk oleh 6 item, proses perawatan klinis dibentuk oleh 4 item, prosedur administrasi dibentuk oleh 4 item, indikator keselamatan pasien dibentuk oleh 3 item, citra rumah sakit dibentuk oleh 5 item, tanggung jawab sosial dibentuk oleh 3 item, dan kepercayaan terhadap rumah sakit dibentuk oleh 7 item.
Kata Kunci: Kepuasan pasien, kualitas layanan rumah sakit, kuesioner
Downloads
Download data is not yet available.
References
Atihuta JA, Pasinringa SA, dan Bahar Burhanuddin. Analisis Faktor yang Mempengaruhi Kinerja Mutu Pelayanan di RSUD Dr. M. Haulussy Ambon. [Tesis]. Universitas Hasanudin, Makasar. 2011.
Nurcaya IN. Analisis Kualitas Pelayanan Rumah Sakit di Provinsi Bali. Piramida. 2008; 4(2).
Donabedian A. Quality Assessment and Assurance: Unity of Purpose, Diversity of Means. Inquiry. 1988; 25(1): 173-192.
Padma P, Rajendran C, and Sai LP. A Conceptual Framework of Service Quality in Healthcare: Perspectives of Indian Patients and their Attendants. Benchmarking: An International Journal. 2009; 16(2): 157-191.
Wijono D. Manajemen Mutu Pelayanan Kesehatan; Teori, Strategi, dan Aplikasi. Surabaya: Airlangga University Press; 1999.
Solimun. Structural Equation Modeling dan Lisrel. Malang: Fakultas MIPA Universitas Brawijaya; 2003.
Huda S. Faktor-faktor yang Mempengaruhi Bidan Memilih Rumah Sakit Sebagai Tempat Rujukan Kasus Ibu Hamil Resiko Tinggi (Survei Pada Bidan PTT Desa di Wilayah Pengembangan Kepanjen).[Tesis]. Universitas Brawijaya, Malang. 2011.
Widarjono A. Analisis Statistika Multivariat Terapan. Yogyakarta: Sekolah Tinggi Ilmu Manajemen YKPN; 2010.
Parasuraman A, Zeithaml VA, and Berry Ll. Servqual: A Multiple-Item Scale for Measuring Consumer Perception of Service Quality. Journal of Retailing. 1988; 64(1): 12-40.
Reidenbach RE and Smalwood BS. Exploring Perceptions of Hospital Operations by a Modified SERVQUAL Approach. Journal of Healthcare Marketing. 1990; 10(4): 47-55.
Otani K and Kurz RS. "The Impact of Nursing Care and Other Healthcare Attributes in Hospitalized Patient Satisfaction and Behavioural Intentions". Journal of Health Care Management. 2004; 49(3): 181-196.
Hasin MAA, Seeluangsawat R, and Shareef MA. Statistical Measures of Customer Satisfaction for Health Care Quality Assurance: A Case Study. International Journal of Health Care Quality Assurance. 2001; 14(1): 6-14.
Curry A and Sinclair E. Assessing the Quality of Physiotherapy Services Using SERVQUAL. International Journal of Health Care Quality Assurance. 2002; 15(5): 97-205.
O'Connor SJ, Trinh HQ, and Shewchuk RM. Perceptual Gaps in Understanding Patient Expectations for Healthcare Service Quality. Health Care Management Review. 2000; 25(2): 7-23.
Carman JM. Patient Perceptions of Service Quality: Combining the Dimensions. Journal of Service Marketing. 2000; 14(4): 337-352.
Andaleeb S. Service Quality Perceptions and Patient Satisfaction: An Study of Hospitals in a Developing Country. Social Science and Medicine. 2001; 52(9): 1359-1370.
Gronroos C. Service Management and Marketing: A Customer Relationship Management Approach. 2nd Edition. California: Wiley; 2000.
Baldwin A and Sohal A. Service Quality Factors and Outcomes in Dental Care. Managing Service Quality. 2003; 13(3): 207-216.
Sureschchandar GS, Rajendran C, and Anantharaman RN. Determinants of Customer Perceived Service Quality: A Confirmatory Factor Analysis Approach. Journal of Services Marketing. 2002; 16(1): 9-34.
Rose RC, Uli J, Abdul M, and Ng KL. Hospital Service Quality: A Managerial Challenge. International Journal of Health Care Quality Assurance. 2004; 17(2-3): 146-159.
Massaro R. Investing in Patient Safety: An Ethical and Business Imperative. Trustee. 2003; 56(6): 20-23.
Dugiralla D, Rajendran C, and Anantharaman RN. Patient Perceived Dimensions of Total Quality Service in Healthcare. Benchmarking: An International Journal. 2008; 15(5): 560-583.
Caruana A. Service Loyalty: The Effects of Service Quality and the Mediating Role of Customer Satisfaction. European Journal of Marketing. 2002; 36(7/8): 811-828.
Hong SC and Goo YJJ. A Casual Model of Customer Loyalty in Professional Service Firms: An Empirical Study. International Journal of Management. 2004; 21(4): 531-541.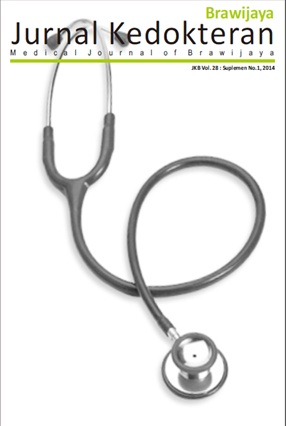 Downloads
License
Authors who publish with this journal agree to the following terms:
Authors retain copyright and grant the journal right of first publication with the work simultaneously licensed under a Creative Commons Attribution License that allows others to share the work with an acknowledgement of the work's authorship and initial publication in this journal.
Authors are able to enter into separate, additional contractual arrangements for the non-exclusive distribution of the journal's published version of the work (e.g., post it to an institutional repository or publish it in a book), with an acknowledgement of its initial publication in this journal.
Authors are permitted and encouraged to post their work online (e.g., in institutional repositories or on their website) prior to and during the submission process, as it can lead to productive exchanges, as well as earlier and greater citation of published work (See The Effect of Open Access).