Analisis Rendahnya Laporan Insiden Keselamatan Pasien di Rumah Sakit
Abstract
Data laporan IKP yang akurat sangat bermanfaat untuk pemetaan risiko keselamatan pasien dan dasar perbaikan sistem pelayanan yang berorientasi pada keselamatan pasien. Penelitian ini bertujuan untuk menganalisa rendahnya laporan IKP dan  faktor  yang berpengaruh pada sistem pelaporan IKP di salah satu Rumah Sakit (RS) Malang. Metode yang digunakan adalah diskripsi analitik. Penggalian data dilakukan dengan telusur data laporan IKP, observasi lapangan, wawancara terstruktur dan survei dengan menggunakan kuesioner. Responden pada penelitian ini adalah 20 petugas kesehatan dan keluarga pasien sebanyak 6 orang. Analisis data dilakukan secara deskriptif untuk melihat distribusi frekuensi menggunakan microsoft excel. Hasil menunjukkan angka IKP lebih tinggi dari angka laporan IKP. Faktor penyebabnya adalah rendahnya laporan IKP yang disebabkan oleh rasa takut pada kepala unit kerja.Kesimpulan dari penelitian ini adalah data laporan IKP belum menggambarkan kondisi sebenarnya dari kejadian insiden keselamatan pasienyang terjadi di RS X. Faktor penyebab utama kondisi tersebut adalah kurangnya pemahaman tentang konsep pelaporan IKP. Kata Kunci: Budaya keselamatan pasien, insiden keselamatan pasien
Downloads
Download data is not yet available.
References
Departemen Kesehatan Republik Indonesia. Panduan Nasional Keselamatan Pasien Rumah Sakit. Jakarta: Departemen Kesehatan RI; 2006.
Forster AJ, Dervin G, Martin, Cjr., and Papp S. Improving Patient Safety through the Systematic Evaluation of Patient Outcomes. Canadian Journal of Surgery. 2012; 55: 418-425.
Mulyana DS. Analisis Penyebab Insiden Keselamatan Pasien oleh Perawat di Unit Rawat Inap Rumah Sakit X Jakarta. [Tesis]. Universitas Indonesia, Jakarta. 2013.
Rumah Sakit X. Laporan Tahunan Rumah Sakit X Malang tahun 2012. Malang: Rumah Sakit X; 2012.
Rumah Sakit X. Laporan Tahunan Rumah Sakit X Malang tahun 2013. Malang: Rumah Sakit X; 2013.
Hwang JI, Lee SI, and Park HA. Barriers to the Operation of Patient Safety Incident Reporting System in Korean General Hospital. Healthcare Informatics Research. 2012; 18(4): 279-286.
Koohestani HR and Baghcheghi N. Barrier to the Reporting of Medication Administration Errors among Nursing Students. Australian Journal of Advanced Nursing. 2009; 27(1): 66-74.
The Health Foundation. Evidence Scan: Does Improving Safety Culture Affect Patient Outcomes? (Online) 2011. http://www.health.org.uk/sites/default/files/DoesImprovingSafetyCultureAffectPatientOutcomes.pdf.
Kingston MJ, Evans SM, Smith BJ, and Berry JG. Attitudes of Doctors and Nurses towards Incident Reporting: A Qualitative Analysis. MJA. 2004; 181(1): 36-39.
Sanghera IS, Franklin BD, and Dhillon S. The Attitudes and Beliefs of Healthcare Professionals on the Causes and Reporting of Medication Errors in a UK Intensive Care Unit. Anaesthesia. 2007; 62(1): 53-61.
Uribe CL and Sharon BS. Perceived Barrier to Medical Error Reporting: An Exploratory Investigation. Journal of Public Health Management and Practice 2002; 47(4): 263-279.
Karadeniz G and Cakmakci A. Nurses' Perceptions of Medication Errors. International Journal of Clinical Pharmachology Research. 2002; 22(3-4): 111-116.
Arfan AN, Pasinringi SA, dan Sidin AI. Gambaran Determinan Insiden Keselamatan Pasien pada Petugas Kesehatan di Rumah Sakit Universitas Hasanudin. [Tesis]. Universitas Hasanuddin, Makasar. 2013.
Ajzen I. Attitudes, Personality and Behaviour. 2nd edition. London: McGraw-Hill Education; 2005.
Chiang HY and Pepper GA. Barriers to Nurses' Reporting of Medication Administration Errors in Taiwan. Journal of Nursing Scholarship. 2006; 38(4): 392-399.
Ginsburg L, Tregunno D, Fleming M, Gilin D, and Norton P. (Online) 2008. Patient Safety Culture: Improving Measurement and Establishing Links to Patient Safety Activity. http://www.patientsafetyinstitute. ca/en/search/pages/results.aspx?k=Ginsburg,%20L.,%20Tregunno,%20D.,%20Fleming,%20M.,%20Gilin,%20D.%20&%20Norton
World Health Organization. Word Alliance for Patient Safety : WHO Draf Guidelines for Adverse Events Reporting and Learning System. Genewa: WHO; 2005.
Sorra JS and Dyer N. Multilevel Paycometric Properties of the AHRQ Hospital Survey on Patient Safety Culture. BioMed Central Health Services Research. 2010; 10(199): 1-13.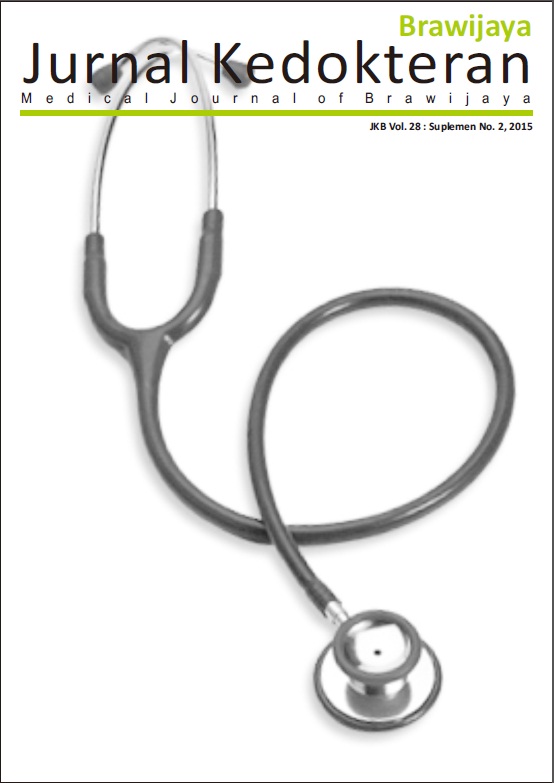 Downloads
License
Authors who publish with this journal agree to the following terms:
Authors retain copyright and grant the journal right of first publication with the work simultaneously licensed under a Creative Commons Attribution License that allows others to share the work with an acknowledgement of the work's authorship and initial publication in this journal.
Authors are able to enter into separate, additional contractual arrangements for the non-exclusive distribution of the journal's published version of the work (e.g., post it to an institutional repository or publish it in a book), with an acknowledgement of its initial publication in this journal.
Authors are permitted and encouraged to post their work online (e.g., in institutional repositories or on their website) prior to and during the submission process, as it can lead to productive exchanges, as well as earlier and greater citation of published work (See The Effect of Open Access).