Efek Kurkumin terhadap Sekresi Estrogen dan Ekspresi Reseptor Estrogen β Kultur Sel Granulosa Babi Folikel Sedang
Keywords:
estrogen, kurkumin, reseptor estrogen β, sel granulosa
Abstract
Kurkumin merupakan senyawa yang diisolasi dari Curcuma longa L. Secara empirik C. longa L dikonsumsi masyarakat selama folikulogenesis untuk mencegah kehamilan. Pertumbuhan dan perkembangan sel granulosa tergantung pada FSH, LH, PGF2α, estrogen dan reseptor estrogen β (ERβ). Penelitian ini bertujuan untuk mengkaji efek kurkumin terhadap sekresi estrogen dan ekspresi ERβ pada sel granulosa babi folikel sedang yang dirangsang FSH, LH dan PGF2α. Penelitian ini merupakan penelitian eksperimental laboratorium dengan rancangan post test-only control group. Sel granulosa diisolasi dari folikel ukuran sedang ovarium babi dan disubkultur dalam medium kultur. Penelitian  dilakukan pada  16 kelompok yang terbagi dalam 4 kelompok perangsangan (sel granulosa tidak dirangsang apapun, dirangsang FSH atau LH atau PGF2). Empat kelompok perangsangan dibagi menjadi 4 kelompok perlakuan yaitu kelompok tidak diberi perlakuan dan kelompok diberi kurkumin 3 peringkat konsentrasi. Kadar estrogen dan ekspresi ERβ sel granulosa dianalisa secara enzyme immuneassay. Kadar estrogen dan ekspresi ERβ pada kelompok yang diberi kurkumin tidak berbeda bermakna dengan kelompok kontrol (p>0,05). Kadar estrogen dan ekspresi ERβ pada kelompok yang dirangsang FSH atau LH dan diberi kurkumin berkonsentrasi rendah lebih rendah bermakna daripada tanpa diberi kurkumin (p<0,05). Kadar estrogen sel granulosa yang dirangsang PGF2α dan diberi kurkumin lebih tinggi bermakna daripada tanpa kurkumin (p<0,05), dan tidak ada perbedaan yang bermakna ekspresi ERβ antara kelompok yang dirangsang PGF2α dan diberi kurkumin dengan kelompok tanpa kurkumin (p>0,05). Kurkumin mampu menurunkan estrogen dan ekspresi ERβ sel granulosa yang dirangsang FSH atau LH dari folikel babi ukuran sedang. Dengan demikian, kurkumin dapat mengganggu folikulogenesis dan berpotensi sebagai agen antifertilitas.
Downloads
Download data is not yet available.
References
Soejono SK, Supardjan AM, Nurcahyo H, dan Syamsulhadi R. Peran Kurkumin Sintesis dan Analognya (Pentagamavunon-0) pada Produksi Progesteron oleh Kultur Sel Luteal Tikus (Spraque Dawley). Mediagama. 2001; 3(3): 42-49.
Pari L, Tewas D, and Eckel J. Role of Curcumin in Health and Disease. Archives of Physiology and Biochemistry. 2008; 114(2): 127–149.
Hadi RS and Soejono SK. Effect of Different Concentrations of Curcumin and Pentagamavunon-0 on Progesteron Productions by Cultured Rat Luteal Cells. Recent Development in Curcumin Pharmacochemistry. Proceeding of the International Symposium on Recent progress in Curcumin Research. Yogyakarta, 11-12 September 2007; p. 205–213.
Purwaningsih E, Meiyanto E, Dasuki D, dan Soejono SK. Efek Kurkumin Sintesis dan Pentagamavunon-0 terhadap Produksi Progesteron Kultur Sel Luteal dengan Pemberian Forskolin. Jurnal Kedokteran Yarsi. 2007; 15(3): 171–177.
Nurcahyo H. Steroidogenesis, Proliferasi, dan Apoptosis pada Kultur Sel Granulosa Berbagai Ukuran Folikel Ovarium Babi setelah pemberian Kurkumin atau Pentagamavunon-0 dengan Rangsangan FSH, LH, dan/atau PGF2α. [Disertasi]. Universitas Gadjah Mada, Yogyakarta. 2003.
Rajuddin. Kurkumin pada Proses Steroidogenesis dan Folikulogenesis pada Wanita Subur: Kajian Terhadap Kadar LH, Estradiol, Progesteron, dan Ekspresi Cox-2, VEGF, Ketebalan Endometrium dan Ukuran Folikel Ovarium. [Disertasi]. Universitas Gadjah Mada, Yogyakarta; 2015.
Pelletier G and El-Alfy M. Immunocytochemical Localization of Estrogen Receptors Alpha and Beta in The Human Reproductive Organs. The Journal of Clinical Endocrinology and Metabolism. 2000; 85(12): 4835–4840.
Pavlik R, Wypior G, Hecht S, Papadopoulos P, Kupka M, Thaler C, et al. Induction of G Protein-Coupled Estrogen Receptor (GPER) and Nuclear Steroid Hormone Receptors by Gonadotropins in Human Granulosa Cells. Histochemistry and Cell Biology. 2011; 136(3): 289–299.
Lindeberg M, Carlstrom K, Ritvos O, and Hovatta OJ. Gonadotropin Stimulation of Non-Luteinized Granulosa Cells Increases Steroid Production and The Expression of Enzymes Involved in Estrogen and Progesterone Synthesis. Human Reproduction. 2007; 22(2): 401–406.
Duffy DM and Stouffer RL. The Ovulatory Gonadotropins Surge Stimulates Cyclooxygenase Expression and Prostaglandin Production by the Monkey Follicle. Molecular Human Reproduction. 2001; 7(8): 731–739.
Tsai SJ and Wiltbank MC. Differential Effects of Prostaglandin F2alpha on In Vitro Luteinized Bovine Granulosa Cells. Reproduction. 2001; 122(2): 245–253.
DeAngelis AM, Roy-O'Reilly M, and Rodriguez A. Genetic Alterations Affecting Cholesterol Metabolism and Human Fertility. Biology of Reproduction. 2014; 91(5): 117.
Jamnongjit M and Hammes SR. Ovarian Steroids: The Good, the Bad, and the Signals that Raise Them. Cell Cycle. 2006; 5(11): 1178–1183.
Terranova PF. The Female Reproductive System. In: Rhoades RA and Tanner GA (Eds). Medical Physiology 2nd edition. Baltimore, New York: Lippincott William & Wilkins; 2003: p. 667-683.
Wood JR and Strauss JF. Multiple Signal Transduction Pathways Regulate Ovarian Steroidogenesis. Reviews in Endocrine & Metabolic Disorders. 2002; 3(1): 33–46.
Goravanahally MP, Sen A, Inskeep EK, and Flores JA. PKC Epsilon and an Increase in Intracellular Calcium Concentration are Necessary for PGF2 Alpha to Inhibit LH-Stimulated Progesterone Secretion in Cultured Bovine Steroidogenic Luteal Cells. Reproductive Biology and Endocrinology. 2007; 5: 37.
Chiang CH, Cheng KW, Igarashi S, Nathwani PS, and Leung PC. Hormonal Regulation of Estrogen Receptor Alpha and Beta Gene Expression in Human Granulosa-Luteal Cells In Vitro. The Journal of Clinical Endocrinology and Metabolism. 2000; 85(10): 3828–3839.
Syarif RA and Soejono SK. Mekanisme Kerja Kurkumin sebagai Antifertilitas: Kajian Aktivitas 3β Hydroxisteroid Dehydrogenase oleh Kultur Sel Luteal Tikus secara Sitokimia. Abstrak dan Program PITNAS I Pefardi "Implementasi Ilmu Farmasi Kedokteran dalam Praktek Kedokteran dan Aplikasi Klinik Hasil Pengembangan Obat Herbalâ€. Bandung; 2011; p.41
Purwaningsih E. Sasaran Aksi Kurkumin dan Pentagamavunon-0 pada Steroidogenesis: Kajian Kadar cAMP, Fosforilasi Extracellular Signal Regulated Kinase (ERK) dan Ekspresi Sitokrom P450scc pada Kultur Sel Luteal [Disertasi]. Fakultas Kedokteran Universitas Gadjah Mada, Yogyakarta. 2009.
Asahara S, Sato A, Aljonaid AA, and Maruo T. Thyroid Hormone Synergizes with Follicle Stimulating Hormone to Inhibit Apoptosis in Porcine Granulosa Cells Selectively from Small Follicles. The Kobe Journal of Medical Sciences. 2003; 49(5-6): 107–116.
MyAssays. Four Parameter Logistic Curve. (Online) 2014. Available from: http://www.myassays.com/four-parameter-logistic-curve.assay. [diakses tanggal 15 Februari 2015].
Syarif RA, Sunaryo RB, Haposan JH, Wahyuningsih MSH, dan Soejono SK. Pengaruh Kurkumin dan Ekstrak Etanol Kunyit (Curcuma longa L) terhadap Viabilitas Kultur Sel Granulosa Ovarium Babi. Prosiding Peluang dan Tantangan Obat Tradisional dalam pelayanan Kesehatan Formal. Yogyakarta, 15 Maret 2014; p 270-277.
Hylka VW and diZerega GS. Granulosa Cells from Pig Follicles of Different Sizes Demonstrate Maturational Differences in Their Steroidogenic Responses to FSH, Calcium Ionophore A23187, and Phorbol Diester. Journal of Reproduction and Fertility. 1990; 89(1): 181–191.
Murphy BD. Models of Luteinization. Biology of Reproduction. 2000; 63(1): 2–11.
Abdennebi L, Monget P, Pisselet C, Remy JJ, Salesse R, and Monniaux D. Comparative Expression of Luteinizing Hormone and Follicle-Stimulating Hormone Receptors in Ovarian Follicles from High and Low Prolific Sheep Breeds. Biology of Reproduction. 1999; 60(4): 845–854.
Silva JM and Price CA. Effect of Follicle-Stimulating Hormone on Steroid Secretion and Messenger Ribonucleic Acids Encoding Cytochromes P450 Aromatase and Cholesterol Side-Chain Cleavage in Bovine Granulosa Cells In Vitro. Biology of Reproduction. 2000; 62(1): 186–191.
Shanmugam M, Pandita S, and Palta P. Effects of FSH and LH on Steroid Production by Buffalo (Bubalus Bubalis) Granulosa Cells Cultured In Vitro under Serum-Free Conditions. Reproduction in Domestic Animals. 2010; 45(5): 922–926.
Zhao E and Mu Q. Phytoestrogen Biological Actions on Mammalian Reproductive System and Cancer Growth. Scientia Pharmaceutica. 2011; 79(1): 1–20.
Berndtson AK, Weaver CJ, and Fortune JE. Differential Effects of Oxytocin on Steroid Production by Bovine Granulosa Cells. Molecular and Cellular Endocrinology. 1996; 116(2): 191–198.
Sharma SC, Clemens JW, Pisarska MD, and Richards JS. Expression and Function of Estrogen Receptor Subtypes in Granulosa Cells: Regulation by Estradiol and Forskolin. Endocrinology. 1999; 140(9): 4320–4334.
Yang P. Expression of ER-alpha and ER-beta in the Hamster Ovary: Differential Regulation by Gonadotropins and Ovarian Steroid Hormones. Endocrinology. 2002; 143(6): 2385–2398.
Li XM, Juorio AV, and Murphy BD. Prostaglandins Alter the Abundance of Messenger Ribonucleic Acid for Steroidogenic Enzymes in Cultured Porcine Granulosa Cells. Biology of Reproduction. 1993; 48(6): 1360–1366.
Shea-Eaton W, Sandhoff TW, Lopez D, Hales DB, and McLean MP. Transcriptional Repression of the Rat Steroidogenic Acute Regulatory (StAR) Protein Gene by the AP-1 Family Member C-Fos. Molecular and Cellular Endocrinology. 2002; 188(1-2): 161–170.
Gupta SC, Prasad S, Kim JH, et al. Multitargeting by Curcumin as Revealed by Molecular Interaction Studies. Natural Product Reports. 2011; 28(12): 1937–1955.
Jaruga E, Salvioli S, Dobrucki J, et al. Apoptosis-like, Reversible Changes in Plasma Membrane Asymmetry and Permeability, and Transient Modifications in Mitochondrial Membrane Potential Induced by Curcumin in Rat Thymocytes. FEBS Letters. 1998; 433(3): 287–293.
Gonzalez-Robayna IJ, Falender AE, Ochsner S, Firestone GL, and Richards JS. Follicle-Stimulating Hormone (FSH) Stimulates Phosphorylation and Activation of Protein Kinase B (PKB/Akt) and Serum and Glucocorticoid-Lnduced Kinase (Sgk): Evidence for A Kinase-Independent Signaling by FSH in Granulosa Cells. Molecular Endocrinology. 2000; 14(8): 1283–1300.
Tajima K, Dantes A, Yao Z, et al. Down-Regulation of Steroidogenic Response to Gonadotropins in Human and Rat Preovulatory Granulosa Cells Involves Mitogen-Activated Protein Kinase Activation and Modulation of DAX-1 and Steroidogenic Factor-1. The Journal of Clinical Endocrinology and Metabolism. 2003; 88(5): 2288–2299.
Yu F-Q, Han C-S, Yang W, Jin X, Hu ZY, and Liu YX. Activation of the P38 MAPK Pathway by Follicle-Stimulating Hormone Regulates Steroidogenesis in Granulosa Cells Differentially. The Journal of Endocrinology. 2005; 186(1): 85–96.
Lupulescu AP. Cytologic and Metabolic Effects of Prostaglandins on Rat Skin. The Journal of Investigative Dermatology. 1977; 68(3): 138–145.
Minegishi T, Nakamura K, Yamashita S, Ikeda S, and Kogure K. Regulation of Human Luteinizing Hormone Receptor in the Ovary. Reproductive Medicine and Biology. 2008; 7(1): 11–16.
Couse JF, Yates MM, Deroo BJ, and Korach KS. Estrogen Receptor-Beta is Critical to Granulosa Cell Differentiation and the Ovulatory Response to Gonadotropins. Endocrinology. 2005; 146(8): 3247–3262.
Jansen HT, West C, Lehman MN, and and Padmanabhan V. Ovarian Estrogen Receptor-Beta (ERrbeta) Regulation: I. Changes In ERbeta Messenger RNA Expression Prior to Ovulation in the Ewe. Biology of Reproduction. 2001; 65(3): 866–872.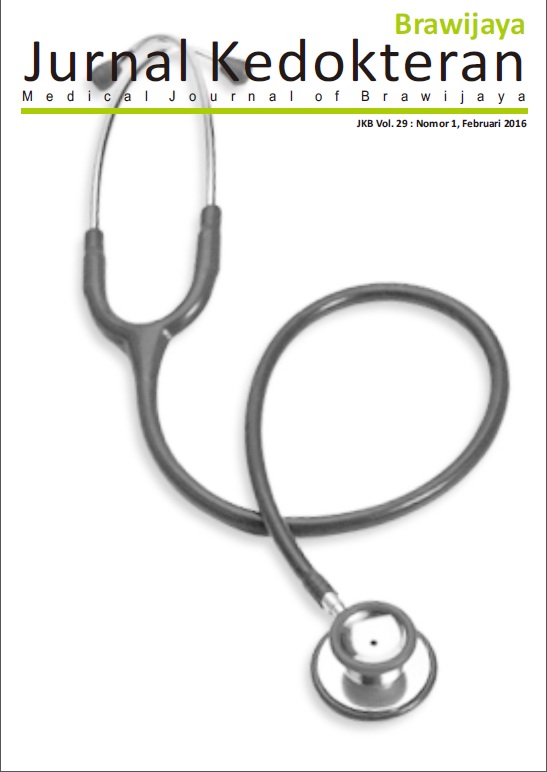 Downloads
License
Authors who publish with this journal agree to the following terms:
Authors retain copyright and grant the journal right of first publication with the work simultaneously licensed under a Creative Commons Attribution License that allows others to share the work with an acknowledgement of the work's authorship and initial publication in this journal.
Authors are able to enter into separate, additional contractual arrangements for the non-exclusive distribution of the journal's published version of the work (e.g., post it to an institutional repository or publish it in a book), with an acknowledgement of its initial publication in this journal.
Authors are permitted and encouraged to post their work online (e.g., in institutional repositories or on their website) prior to and during the submission process, as it can lead to productive exchanges, as well as earlier and greater citation of published work (See The Effect of Open Access).