Pengembangan Alur Pasien dan Berkas Rekam Medis sebagai Optimalisasi Sistem Informasi Rekam Medis
Abstract
Alur sistem dan dokumen merupakan komponen penting dalam sistem informasi rekam medis baik berbasis komputer maupun konvensional. Tujuan dari penelitian ini adalah mengidentifikasi alur pasien dan berkas rekam medis yang sesungguhnya untuk merancang rekomendasi alur pasien dan alur berkas rekam medis. Data diperoleh dari wawancara dengan perawat Instalasi Gawat Darurat (IGD), rawat inap, koordinator keperawatan, penanggung jawab bidang layanan medis dan keperawatan, serta petugas rekam medis sebagai dasar dalam pengembangan alur pasien dan alur berkas rekam medis. Data menunjukkan alur yang diterapkan di rumah sakit terlalu panjang dan pada pasien rawat inap yang datang kembali tidak mendapatkan berkas rekam medis. Alur pasien IGD dan berkas rekam medis rawat inap belum sesuai dengan alur yang ditetapkan oleh Depkes RI. Alur pasien rawat jalan, rawat inap dan alur berkas rekam medis pasien rawat jalan sudah sesuai dengan alur yang ditetapkan oleh Depkes RI walaupun pada pengelolaan berkas rekam medis masih terdapat kekurangan. Untuk meningkatkan efisiensi alur perlu adanya tenaga distribusi, pemotongan alur Instalasi Gawat Darurat, dan pasien lama mendapatkan berkas rekam medis sebelumnya, serta koordinasi antara petugas rekam medis dan petugas pendaftaran rawat inap  saat ada pasien lama kembali ke rumah sakit.Kata Kunci: Alur pasien, alur rekam medis, dokumen
Downloads
Download data is not yet available.
References
Tsai P-F, Chen P-C, Chiu C-Y, and Chen K-Y. Information System Evaluation for Hospital Admission Management: A Case Study. IIE Annual Conference Proceedings. Reno USA, 21-25 May 2011; p. 1-7.
Vest JR, Gamm LD, Ohsfeldt RL, Zhao H, and Jasperson JS. Factor Associated with Health Information Exchange System Usage in a Safety-Net Ambulatory Care Clinic Setting. Journal of Medical System. 2012; 36(4): 2455-2461.
Fichman RG, Kohli R, and Krishnan R. Editorial Overview-the Role of Information Systems in Healthcare: Current Research and Future Trends. Journal Information Systems Research. 2011; 22(3): 419-428.
Lee M, Delaney C, and Moorhead S. Building a Personal Health Record from a Nursing Perspective. International Journal of Medical Informatics. 2007; 76(2): S308-S316.
Matsuo T, Gochi A, Hirakawa T, Ito T, and Kohno Y. Outpatient Flow Management and Ophthamic Electronic Medical Records System in Hospital Using Yahgee Document View. Journal of Medical System. 2010; 34(5): 883-889.
Wibe T, Edwin E, Husby EH, and Vedal T. Implementation of Nursing Care Plan in the Electronic Patient Record (EPR) Findings and Experiences. Studies in Health Technology and Informatics. 2006; 122: 309-313.
David GC, Chand D, and Sankaranarayanan B. Error Rates in Physician Dictation: Quality Assurance and Medical Record Production. International Journal of Health Care Quality Assurance. 2014; 27(2): 99-110.
Rosenthal MM, Cornett PL, Sutcliffe KM, and Lewton E. Beyond the Medical Record: Other Modes of Error Acknowledgment. Journal of General Internal Medicine. 2005; 20(5): 404-409.
Budi SC. Manajemen Unit Kerja Rekam Medis. Bantul: Quantum Sinergis Media; 2011.
Susanto G dan Sukadi. Sistem Informasi Rekam Medis pada Rumah Sakit Umum Daerah (RSUD) Pacitan Berbasis Web Base. Indonesian Jurnal on Computer Science Speed. 2012; 9(3): 40-46.
Kusumarini P. Penerimaan Dokter dan Waktu Tunggu pada Peresepan Elektronik Dibandingkan Peresepan Manual. Jurnal Manajemen Pelayanan Kesehatan. 2011; 14(3): 133-138.
Departemen Kesehatan Republik Indonesia. Pedoman Penyelenggaraan dan Prosedur Rekam Medis Rumah Sakit di Indonesia. Jakarta: Depkes RI; 2006.
Guwandi J. Rahasia Medis. Jakarta: Fakultas Kedokteran Universitas Indonesia; 2005.
Nursa'adah R. Pengaruh Simplifikasi Prosedur Pelayanan Pelanggan terhadap Tingkat Kepuasan Pelanggan Pelayanan Perpanjangan Surat Ijin Mengemudi (SIM) di SIM Corner Kota Surabaya. Jurnal Kebijakan dan Manajemen Publik. 2013; 1(1): 20-26.
Mukti WY, Hamzah A, dan Nyorong M. Pengaruh Mutu Layanan Kesehatan terhadap Kepuasan Pasien Rawat Inap di Rumah Sakit Woodward Kota Palu. Jurnal Adminsitrasi & Kebijakan Kesehatan Indonesia. 2013; 2(3): 35-41.
Suharyanta D dan A'yunin Q. Analisis Tingkat Kualitas Pelayanan Jasa Menggunakan Metode Sercive Quality (Servqual) Fuzzy di Instalasi Radiologi RSUD Panembahan Senopati Batul Tahun 2012. Jurnal Kesehatan Masyarakat (Journal of Public Health). 2013; 7(1): 43-53.
Kumar BD, Kumari CM, Sharada MS, and Mangala MS. Evaluation of the Medical Records System in an Upcoming Teaching Hospital--A Project for Improvisation. Journal of Medical Systems. 2012;36(4): 2171-2175.
Fardaningrum A. Aspek Pengendalian Tingkat Keterlambatan Pengembalian Dokumen Rekam Medis dari Rawat Inap ke Assembling di Rumah Sakit Bhayangkara Semarang Periode Februari Tahun 2013. [Skripsi]. Universitas Dian Nuswantoro, Semarang. 2013.
Sari DP. Analisis Karakteristik Individu dan Motivasi Ekstrinsik terhadap Kinerja Dokter dalam Kelengkapan Pengisian Rekam Medis pada Pasien Rawat Jalan Di RS Hermina Depok. [Tesis]. Universitas Indonesia, Jakarta. 2011.
Pribadi A. Analisis Pengaruh Faktor Pengetahuan, Motivasi, dan Persepsi Perawat Tentang Supervisi Kepala Ruang terhadap Pelaksanaan Dokumentasi Asuhan Keperawatan di RSUD Kelet Provinsi Jawa Tengah di Jepara. [Tesis]. Universitas Diponegoro, Semarang. 2009.
Rodríguez-Cerrillo M, Fernández-Díaz E, Inurrieta-Romero A, Poza-Montoro A. Implementation of a Quality Management System According to 9001 Standard in a Hospital in the Home Unit: Changes and Achievements. International Journal of Health Care Quality Assurance. 2012; 25(6): 498-508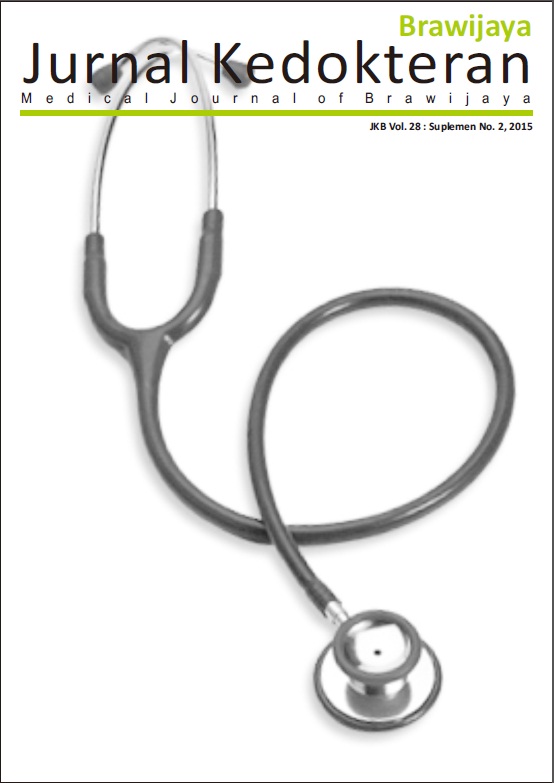 Downloads
License
Authors who publish with this journal agree to the following terms:
Authors retain copyright and grant the journal right of first publication with the work simultaneously licensed under a Creative Commons Attribution License that allows others to share the work with an acknowledgement of the work's authorship and initial publication in this journal.
Authors are able to enter into separate, additional contractual arrangements for the non-exclusive distribution of the journal's published version of the work (e.g., post it to an institutional repository or publish it in a book), with an acknowledgement of its initial publication in this journal.
Authors are permitted and encouraged to post their work online (e.g., in institutional repositories or on their website) prior to and during the submission process, as it can lead to productive exchanges, as well as earlier and greater citation of published work (See The Effect of Open Access).