Peningkatan Mutu Pelayanan RSI Unisma Malang Melalui Reformasi Manajemen Laundry dan Linen
Abstract
Pelayanan linen yang tidak memenuhi standar seperti jumlah linen kurang, kebersihan linen kurang, ketidaktepatan waktu dalam pelayanan linen akan mempengaruhi mutu pelayanan rumah sakit. Disamping itu berdampak juga kepada pembiayaan kebutuhan linen yang tidak efisien dan menurunnya kepuasan pasien terhadap pelayanan linen. Penelitian ini merupakan studi deskriptif yang bertujuan untuk mencari akar masalah dan alternatif solusi tentang ketidaktepatan waktu penyediaan linen rawat inap di RSI Unisma Malang. Penelitian ini menggunakan responden sejumlah 10 orang yang terdiri dari kepala ruang dan petugas linen rawat inap. Penentuan akar masalah menggunakan diagram fishbone, identifikasi alternatif solusi masalah menggunakan media Focus Group Discussion (FGD) dengan pemilihan solusi melalui teori tapisan Mc Namara. Dari hasil penelitian yang terkait dengan ketidaktepatan waktu penyediaan linen adalah belum adanya struktur organisasi, Standar Prosedur Operasional (SPO) waktu pelayanan linen, kualifikasi Sumber Daya Manusia (SDM), pelatihan manajemen linen, dan kebijakan yang mengatur standar waktu pelayanan linen. Alternatif solusi yang dipilih berdasarkan teori tapisan Mc Namara adalah memperbaiki manajemen linen. Kata Kunci: Ketidaktepatan waktu, linen, ruang rawat inap
Downloads
Download data is not yet available.
References
Departemen Kesehatan Republik Indonesia. Pedoman Manajemen Linen Rumah Sakit. Jakarta: Direktorat Jenderal Pelayanan Medik; 2004.
Landers-Mills K. Linen Service Considerations. (Online) 2007. http://c.ymcdn.com/sites/ www.almnet.org/resource/resmgr/Articles _with_contact_hours/Article%2054%20-% 20Linen% 20Service%20 Considerations. pdf
Sofari B. Manajemen Linen Rumah Sakit. (Online) 2009. http://core.ac.uk/download/pdf/11707162. pdf.
Singh D, Qadri GJ, Kotwal M, Syed A, and Jan F. Quality Control in Linen and Laundry Service at a Tertiary Care Teaching Hospital in India. International Journal of Health Sciences. 2009; 3(1): 33-41.
Kaur K, Vati J, and Kaur S. Demand and Supply of Bed Linen in Selected Ward of Nehru Hospital. Nursing and Midwifery Researh Journal. 2005; 1(3): 159-165.
Sianipar JPG dan Entang HM. Macam-Macam Cara Analisis Manajemen. In: Sianipar JPG dan Entang HM, editors. Teknik-Teknik Analisis Manajemen. Jakarta: Lembaga Administrasi Negara Republik Indonesia; 2001: hal. 22-49.
East Cheshire NHS Trust. Guidelines for the Management of Linen & Laundry. (Online) December 2010. http://www.eastcheshire.nhs.uk/About-The-Trust/policies/L/Linen%20and%20Laundry%20Management%20ECT1392.pdf
Huda N. Analisis Hasil Pengelolaan Linen Rawat Inap di Unit Laundry RSUD Koja Jakarta. [Tesis]. Universitas Indonesia, Jakarta. 2008.
Suartama MM dan Ardana K. Analisis Faktor-faktor yang Menentukan Kinerja Karyawan di PT. Arta Boga Cemerlang Denpasar. Manajemen. 2014; 3(5): 1257-1271.
Griffith P, Renz A, Hughes J, and Rafferty AM. The Impact of Organization and Management Factors on Infection Control in Hospitals: A Scoping Review. Journal of Hospital Infection. 2009; 73(1): 1-14.
National Health and Medical Research Council. Australian Guidelines for the Prevention and Control of Infection in Healthcare. Canberra: Commonwealth Copyright Administration; 2010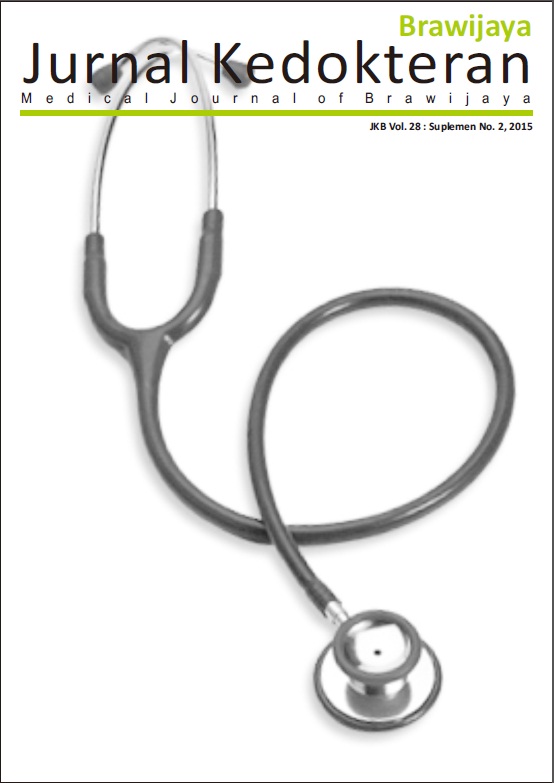 Downloads
License
Authors who publish with this journal agree to the following terms:
Authors retain copyright and grant the journal right of first publication with the work simultaneously licensed under a Creative Commons Attribution License that allows others to share the work with an acknowledgement of the work's authorship and initial publication in this journal.
Authors are able to enter into separate, additional contractual arrangements for the non-exclusive distribution of the journal's published version of the work (e.g., post it to an institutional repository or publish it in a book), with an acknowledgement of its initial publication in this journal.
Authors are permitted and encouraged to post their work online (e.g., in institutional repositories or on their website) prior to and during the submission process, as it can lead to productive exchanges, as well as earlier and greater citation of published work (See The Effect of Open Access).