Analisis Variasi Pengelolaan Appendicitis Acuta di Rumah Sakit Wava Husada Malang
Abstract
Pelayanan appendicitis tidak menerapkan sistim paket dan mengalami  banyak variasi, termasuk variasi biaya. Peneliti telah melakukan penelitian data catatan rekam medis terhadap pasien appendicitis acuta bulan Juni, Juli dan Agustus 2013 dengan jumlah sampel 21 pasien. Data dianalisa menggunakan regresi linier untuk mengetahui hubungan antara berbagai variabel. Analisa hubungan antara biaya obat dan biaya tindakan terhadap biaya total perawatan menunjukkan bahwa biaya obat dan biaya tindakan sangat berpengaruh terhadap biaya total perawatan (r2=0,731, p<0,001). Analisa hubungan antara biaya total perawatan dengan lama perawatan menunjukkan bahwa pasien yang membayar lebih mahal dirawat lebih lama dan pengaruh biaya terhadap lama perawatan sebesar 29,8% (r2=0,296, p=0,011). Variasi pelayanan pasien menyebabkan variasi pada total biaya perawatan. Salah satu cara untuk mengurangi variasi, terdapatnya kendali mutu dan biaya adalah penerapan clinical pathway.
Kata Kunci: Appendicitis akut, clinical pathway, kendali biaya, kendali mutu, variasi pelayanan
Downloads
Download data is not yet available.
References
Hardin DM Jr. Acute Appendicitis: Review and Update. American Family Physician. 1999; 60(7): 2027-2034.
Busch M, Gutzwiller FS, Aellig S, Kuettel R, Metzger U, and Zingg U. In-Hospital Delay Increases the Risk of Perforation in Adults with Appendicitis. World Journal of Surgery. 2011; 35(7): 1626-1633.
Panella M, Marchisio S, and Di Stanislao F. Reducing Clinical Variations with Clinical Pathways: Do Pathways Work? International Journal for Quality in Health Care. 2003; 15(6): 509-521.
Porter GA, Pisters PW, Mansyur C, et al. Cost and Utilization Impact of a Clinical Pathway for Patients Undergoing Pancreatico duodenectomy. Annals of Surgical Oncology. 2000; 7(7): 484-489.
Hanna E, Schultz S, Doctor D, Vural E, Stern S, and Suen J. Development and Implementation of a Clinical Pathway for Patients Undergoing Total Laryngectomy: Impact on Cost and Quality of Care. Otolaryngology-Head & Neck Surgery. 1999; 125(11): 1247-1251.
Cheah J. Development and Implementation of a Clinical Pathway Programme in an Acute Care General Hospital in Singapore. International Journal for Quality in Health Care. 2000; 12(5): 403-412.
Krismanuel H. Pemulangan Awal dari Rumah Sakit Sesudah Appendisektomi Terbuka Hubungannya dengan Luka Operasi dan Penerimaan Penderita. [Tesis]. Universitas Diponegoro, Semarang. 2002.
Nasiri S, Mohebbi F, Sodagari N, and Hedayat A. Diagnostic Values of Ultrasound and the Modified Alvarado Scoring System in Acute Appendicitis. International Journal of Emergency Medicine. 2012; 5(1): 1-5.
Flum DR and Koepsell T. The Clinical and Economic Correlates of Misdiagnosed Appendicitis: Nationwide Analysis. Archives of Surgery. 2002; 137(7): 799-804.
Fung HS, Lau S, Siu JCW, Chan CM, and Chan SCH. Audit of Ultrasonography for Diagnosis of Acute Appendicitis: A Retrospective Study. Hong Kong Journal of Radiology. 2008; 11: 108-111.
Jahangir T and Roy MK. Evaluation of Negative Appendicectomy Rate in Cases of Suspected Acute Appendicitis and to Study the Usefulness of Ultrasonography in Improving the Diagnostic Accuracy. Indian Journal of Surgery. 2007; 71(2): 109-110.
Lessin MS, Chan M, Catallozzi M, et al. Selective Use of Ultrasonography for Acute Appendicitis in Children. The American Journal of Surgery. 1999; 177(3): 193-196.
Ünlü Ç, de Castro SM, Tuynman JB, et al. Evaluating Routine Diagnostic Imaging in Acute Appendicitis. International Journal of Surgery. 2009; 7(5): 451-455.
Eldar S, Nash E, Sabo E, et al. Delay of Surgery in Acute Appendicitis. The American Journal of Surgery. 1997; 173(3): 194-198.
Yunarto N. Revitalisasi Obat Generik: Hasil Uji Disolusi Obat Generik Tidak Kalah dengan Obat Bermerk. Media Penelitian dan Pengembangan Kesehatan. 2010; 20(4): 198-201.
Walling AD. Ceftriaxone vs Cefotaxime in Abdominal Surgery. American Family Physician. 2003; 67(11): 2405.
Darmono P dan Rochadi S. Validitas Pemeriksaan Ultrasonografi dalam Menegakkan Diagnosis Apendisitis Akut pada Anak. [Tesis]. Universitas Gadjah Mada, Yogyakarta. 2006.
Leibman B, Dillioglugil O, Abbas F, Tanli S, Kattan M, and Scardino P. Impact of a Clinical Pathway for Radical Retropubic Prostatectomy. The Journal of Urology. 1998; 52(1): 94-99.
De Bleser L, De Preitere R, De Waele K, Vanhaecht K, Vlayen J, and Sermeus W. Defining Pathways. Journal of Nursing Management. 2006; 14(7): 553-563.
Martin LC, Puente I, Sosa JL, et al. Open Versus Laparoscopic Appendectomy. A Prospective Randomized Comparison. Annals of Surgery. 1995; 222(3): 256-262.
Wani I. K-Sign in Retrocaecal Appendicitis: A Case Series. Cases Journal. 2009; 2(1): 157.
Old JL, Dusing RW, Yap W, and Dirks J. Imaging for Suspected Appendicitis. American Family Physician. 2005; 71(1): 71-78.
Alshehri M, Ibrahim A, Abuaisha N, et al. Value of Rebound Tenderness in Acute Appendicitis. East African Medical Journal. 1995; 72(8): 504-506.
Marrero Jr RR, Barnwell S, and Hoover EL. Appendicitis in Children: a Continuing Clinical Challenge. Journal of the National Medical Association. 1992; 84(10): 850.
Andersen BR, Kallehave F, and Andersen H. Antibiotics Versus Placebo for Prevention of Postoperative Infection after Appendicectomy. Cochrane Database of Systematic Reviews. 2003; (2): CD001439.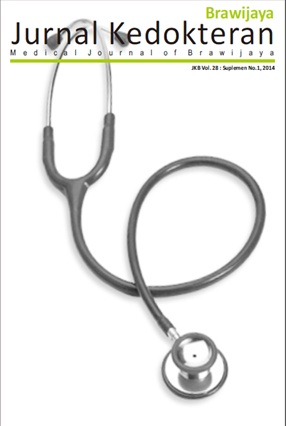 Downloads
License
Authors who publish with this journal agree to the following terms:
Authors retain copyright and grant the journal right of first publication with the work simultaneously licensed under a Creative Commons Attribution License that allows others to share the work with an acknowledgement of the work's authorship and initial publication in this journal.
Authors are able to enter into separate, additional contractual arrangements for the non-exclusive distribution of the journal's published version of the work (e.g., post it to an institutional repository or publish it in a book), with an acknowledgement of its initial publication in this journal.
Authors are permitted and encouraged to post their work online (e.g., in institutional repositories or on their website) prior to and during the submission process, as it can lead to productive exchanges, as well as earlier and greater citation of published work (See The Effect of Open Access).