Profil Siklus Estrus dan Folikulogenesis pada Tikus Model Hipotiroidism Hasil Induksi Caprine Thyroglobulin (cTg)
Keywords:
estrus, folikel, hipotiroid
Abstract
Autoimmune thyroiditis (AITD) merupakan penyakit autoimun pada kelenjar tiroid. Tujuan penelitian ini adalah mengetahui profil regulasi hormon tiroid, profil siklus estrus dan folikulogenesis pada tikus model hypothyroidism hasil induksi capra thyroglobulin (cTg). Pembuatan tikus model hipotiroid dilakukan dengan injeksi dengan protein cTg yang sudah diemulsi complete freund's adjuvant (CFA)  dengan dosis 200µg/µL melalui subkutan, selanjutnya dilakukan booster injeksi protein cTg yang sudah diemulsi incomplete freund's adjuvant (IFA) dengan dosis 200µg/µL melalui subkutan sebanyak dua kali setiap 12 hari. Serum tikus diambil untuk mengetahui tikus sudah mengalami kondisi hipotiroiditis. Tikus yang sudah mengalami hipotiroid, diamati siklus estrusnya sebanyak tiga kali siklus estrus dan setiap satu kali pengulangan siklus estrus diambil serum darah untuk diukur kadar hormon tiroksin (T4) dan thyroid stimulating hormone (TSH). Pada akhir tahapan penelitian, tikus dibedah dan dikoleksi organ ovarium untuk pembuatan preparat histologi. Hasil penelitian menunjukkan bahwa induksi cTg pada tikus menyebabkan tiroiditis dan selanjutnya mengakibatkan kondisi hipotiroid yang ditandai dengan penurunan kadar hormon tiroksin dan peningkatan thyroid stimulating hormone (TSH) selama tiga kali siklus estrus. Tikus hipotiroid mengalami periode siklus estrus yang lebih panjang dan penurunan jumlah folikel de graff dibandingkan dengan tikus normal.
Downloads
Download data is not yet available.
References
Akin F. Basic and Clinical Endocrinology Up-to-Date. Rijeka, Croatia: InTech; 2011.
Weetman AP. Determinants of Autoimmune Thyroid Disease. Nature Immunology. 2001; 2(9): 769–770.
Song XH, Zan RZ, Yu CH, and Wang F. Effects of Modified Haizao Yuhu Decoction in Experimental Autoimmune Thyroiditis Rats. Journal of Ethnopharmacology. 2011; 135(2): 321-324.
Krassas GE, Poppe K, and Glinoer D. Thyroid Function and Human Reproductive Health. Endocrine Review. 2010; 31(5): 702-755.
Lee YL, Ng HP, Lau KS, et al. Increased Fetal Abortionn Rate in Autoimmunity Thyroid Disease is Related to Circulating TPO Autoantibodies in an Autoimmune Thyroiditis Animals Models. Fertility and Sterility. 2009; 91(5): 2104-2109.
Spornitz UM, Socin CD, and Dravid AA. Estrous Stage Determination in Rats by Mean of Scanning Electron Microscopic Images of Uterine Surface Epithelium. The Anatomical Record. 1999; 254(1): 116-126.
Junqueira LC and Carniero J. Junqueira's Basic Histology Text & Atlas. 11 edition. New York: The McGraw-Hill, Inc.; 2005.
Wuragil DK, Oktavianie DA, Untari H, Marhendra APW, and Aulanni'am. Immunodot Based Detection for Autoimmune Thyroiditis with Anti-Thyroglobulin Antibody on Experimental Animal Models Induced with Caprine Thyroglobulin. Book of Proceeding the 2nd Regional Symposium on Biosensors Biodiagnostics & Biodip. Thailand, 2013; p. 34-37.
Hiller-Sturmhofel S and Bartke A. The Endocrine System: An Overview. Alcohol Research: Current Reviews Archives. 1998; 22(3): 153-164.
Johnson MH and Everitt BJ. Essential Reproduction. 3rd Edition. London: Blackwell Scientific; 1998.
Piechotta M, Arndt M, and Hoppen HO. Autoantibodies Against Thyroid Hormones and Their Influence on Thyroxine Determination with Chemiluminescence Immunoassay in Dogs. Journal Veterinary Science. 2010; 11(3): 191-196.
Kobayashi N, Orisaka M, and Cao M. Growth Differentiation Factor-9 Mediates Follicle-Stimulating Hormone-Thyroid Hormone Interacion in the Regulation of Rat Preantral Follicular Development. Journal of Endocrinology. 2009; 150(12): 5566-5574.
Verma I, Sood R, Juneja S, and Kaur S. Prevalence of Hypothyroidism in Fertile Women and Evaluation of Response of Treatment for Hypothyroidism on Infertility. International Journal of Applied and Basic Medical Research. 2012: 2(1); 17-19.
Hatsuta M, Abe K, and Tamura K. Effect of Hypothyroidism on the Estrous Cycle and Reproductive Hormone in Mature Female Rat. European Journal of Pharmacology. 2004; 486(3): 343-348.
Webb R, Garnsworthy PC, Gong JG, and Armstrong DG. Control of Follicular Growth: Local Interaction and Nutritional Influence. Journal of Animal Science. 2004; 82: E63-E74.
Zhou JS and Gill HS. Immunostimulatory Probiotic Lactobacillus rhamnosus HN001 and Bifidobacterium lactis HN019 do not Induce Pathological Inflammation in Mouse Model of Experimental Autoimmune Thyroiditis. International Journal of Food Microbiology. 2005; 103(1): 97–104.
Dittrich R, Matthias WB, Opelt PG, et al. Thyroid Hormone Receptors and Reproduction. Journal of Reproduction Immunology. 2011; 90(1): 58-66
Bao B and Garverick HA. Expression of Steroidogenic Enzyme and Gonadothropin Receptor Gene in Bovine Follicles During Ovarian Follicular Waves: A Review. Journal Animal Science. 1998; 76(7): 1903-1921.
Fedail JS, Zheng K, Wei Q, Kong L, and Shi F. Roles of Thyroid Hormones in Follicular Development in the Ovary of Neonatal and Immature Rats. Endocrine. 2014; 46(3): 594-604.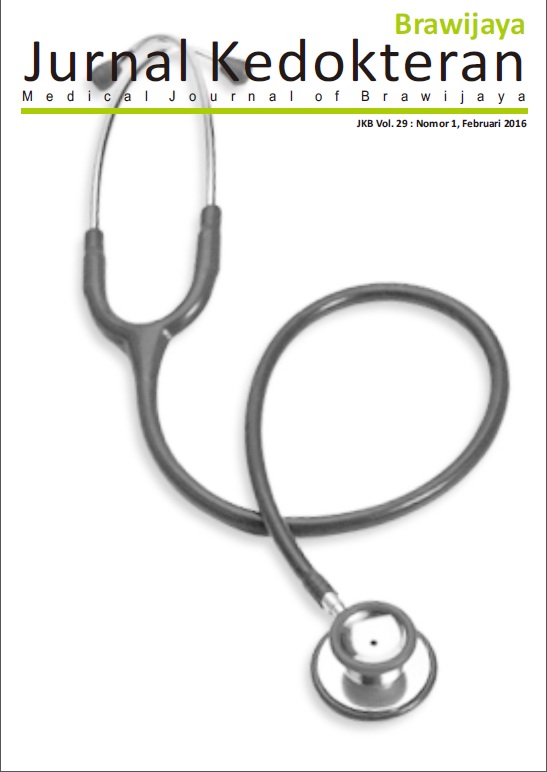 Downloads
License
Authors who publish with this journal agree to the following terms:
Authors retain copyright and grant the journal right of first publication with the work simultaneously licensed under a Creative Commons Attribution License that allows others to share the work with an acknowledgement of the work's authorship and initial publication in this journal.
Authors are able to enter into separate, additional contractual arrangements for the non-exclusive distribution of the journal's published version of the work (e.g., post it to an institutional repository or publish it in a book), with an acknowledgement of its initial publication in this journal.
Authors are permitted and encouraged to post their work online (e.g., in institutional repositories or on their website) prior to and during the submission process, as it can lead to productive exchanges, as well as earlier and greater citation of published work (See The Effect of Open Access).