Combined Food (Bekatul dan Lemak) Menurunkan Kadar Kolesterol Total, Trigliserida, dan LDL pada Tikus Galur Wistar
Abstract
Bekatul merupakan bahan pangan nabati yang berpotensi menurunkan kolesterol karena kandungan serat pangan yang tinggi dan komponen bioaktif seperti oryzanol, fitosterol dan tokoferol serta tokotrienol. Tujuan penelitian ini adalah untuk menganalisis efek pemberian diet komibnasi bekatul dan tinggi kolesterol terhadap kadar kolesterol total, trigliserida dan LDL pada tikus galur wistar. Penelitian ini merupakan penelitian eksperimen dengan rancangan randomized post test only control group design. Dalam penelitian ini 25 ekor tikus galur wistar dibagi menjadi 5 kelompok secara acak diberi perlakuan selama 4 minggu. Kelompok (K-) diberi diet standar, Â (K+) diberi diet standar dan tinggi kolesterol, (P1) diberi diet standar, tinggi kolesterol dan bekatul 10%, (P2) diberi diet standar, tinggi kolesterol dan bekatul 30%, (P3) diberi diet standar, tinggi kolesterol dan bekatul 50%. Kadar kolesterol total diukur menggunakan metode CHOD-PAP, trigliserida menggunakan metode GPO-PAP dan LDL menggunakan metode homogen assay. Data dianalisis menggunakan One Way ANOVA dan Tukey HSD. Pemberian bekatul dan diet tinggi kolesterol secara bersamaan memberikan kadar kolesterol total (p=0,000), trigliserida (p=0,001), dan LDL (p=0,048) yang lebih rendah secara bermakna dibandingkan kondisi diet hiperkolesterol. Dosis bekatul sebesar 50% (P3) memberikan penurunan bermakna kadar kolesterol, trigliserida dan LDL hingga sama dengan kondisi normal. Pemberian bekatul dan diet tinggi kolesterol secara bersamaan dapat menurunkan kadar kolesterol total, trigliserida dan LDL pada tikus galur wistar dengan dosis efektif 50%.
Kata Kunci: Bekatul, combined food, Â kolesterol total, LDL, trigliserida
Downloads
Download data is not yet available.
References
Suharjo dan CM Kusharto. Prinsip-prinsip Ilmu Gizi. Cetakan 12. Yogyakarta: Kanisius; 2010: hal. 35.
Brasher LV. Aplikasi Klinis Patofisiologi: Pemeriksaan dan Manajemen. Edisi 2. Jakarta: EGC; 2008: hal. 270-290.
Bull E dan Morrel J. Kolesterol. Jakarta: Erlangga; 2007: hal. 26-28, 45-46.
Hernawati, Wasmen M, Agik S, dan Dewi A. Perbaikan Parameter Lipid Darah Mencit Hiperkolesterolimia dengan Suplemen Pangan Bekatul. Majalah Kedokteran Bandung. 2013; 45(1): 1-9.
Lestari E. Pengaruh Penambahan Bekatul sebagai Bahan Pengisi Tempe terhadap Kadar Protein Tempe Kedelai. [Skripsi]. Universitas Muhammadiyah Surakarta, Surakarta. 2005.
Kusumawati D. Bersahabat dengan Hewan Coba. Yogyakarta: Gadjah Mada University Press; 2004; hal. 73.
Bresnahan J. Biological and Physiological Data on Laboratory Animal. United State of America: Kansas State University; 2004.
Roy S, Freake HC, and Fernandez ML. Gender and Hormonal Status Affect the Regulation of Hepatic Cholesterol 7 Alpha-hydroxylase Activity and mRNA Abundance by Dietary Soluble Fiber in the Guinea Pig. Atherosclerosis. 2002; 163(1): 29-37.
Rideout TC, Harding SV, Jones PJ, and Fan MZ. Guar Gum and Similar Soluble Fiber in the Regulation of Cholesterol Metabolism: Current Understanding and Future Research Priorities. Vascular Health and Risk Management. 2008; 4(5): 1023-1033.
Van Bennekum AM, Nguyen DV, Schulthess G, Hauser H, and Phillips MC. Mechanisms of Cholesterol-lowering Effects of Dietary Insoluble Fibers: Relationship with Intestinal and Hepatic Cholesterol Parameters. British Journal of Nutrition. 2005; 94(3); 331-337.
Herpandi. Aktivitas Hipokolesterolemik Tepung Rumput Laut pada Tikus Hiperkolesterolimia. [Tesis]. Sekolah Pascasarjana Institut Pertanian Bogor, Bogor. 2005.
Umar S, Triastati M, and Rob M. Produk Ekstrusi Berbasis Tepung Ubi Jalar. Jurnal Teknologi dan Industri Pangan. 2007; 18(1): 40-43.
Ramadhan FF. Pengaruh Pemberian Nata De Coco terhadap Kadar Kolesterol Total dan Trigliserida pada Tikus Hiperkolesterolemia. [Artikel Ilmiah]. Universitas Diponegoro, Semarang. 2011.
Yamada N. Control of Triglyceride. Asian Medical Journal. 2007; 44(1): 42-47.
Maryanto S dan Fatimah S. Pengaruh Pemberian Jambu Biji (Psidium Guava L) pada Lipid Serum Tikus (Sprague Dawley) Hiperkolesterolemi. Jurnal Kedokteran Media Medika Indonesia. 2004; 39(2): 105-111.
Wirawati CU and Nirmagustina DE. Studi In Vivo Produk Sereal dari Tepung Bekatul dan Tepung Ubi Jalar sebagai Pangan Fungsional. Jurnal Teknologi Industri dan Hasil Pertanian. 2009; 14 2): 142-147.
Cicero AF and Gaddi A. Rice Bran Oil and Gamma-oryzanol in The Treatment of Hyperlipoproteinaemias and Other Conditions. Phytotherapy Research. 2005; 15(4): 277-289.
Berger A, Rein D, Schäfer A, et al. Similar Cholesterol-lowering Properties of Rice Bran Oil, with Varied Gamma-oryzanol, in Mildly Hipercholesterolemic Men. European Journal of Nutrition. 2005; 44(3): 163-173.
Son MJ, Rico CW, Nam SH, and Kang MY. Influence of Oryzanol and Ferulic Acid on the Lipid Metabolism and Antioxidative Status in High Fat-Feed Mice. Journal of Clinical Biochemistry and Nutrition. 2010; 46(2): 150-156.
Damayanti ES, Madanijah, dan Sofia, IR. Sifat Fisiokimia dan Daya Terima Tepung Bekatul Padi Awet sebagai Sumber Serat Makanan. Di dalam: Nuraida L dan Hariyadi RD (Ed). Pangan Tradisional Basis Bagi Industri Pangan Fungsional dan Suplemen. Bogor: Pusat Kajian Makanan Tradisional, IPB; 2005.
Phenpham C. Antioxidants and Antioxidant Activities of Pigmented Rice Varieties and Rice Bran. [Tesis]. Universitas Mahidol, Thailand. 2007.
Putrawan IDG, Maryana R, dan Rosmayanti I. Ekstraksi Minyak Dedak Padi Menggunakan Isopropil Alkohol. Seminar Nasional Teknik Kimia Indonesia-SNTKI 2009. Bandung, 19-20 Oktober 2009.
Tahira R, Rehman A, and Butt MA. Characterization of Rice Bran Oil. Journal of Agricultural Research. 2007; 45(3): 225-230.
Wilson TA, Nicolosi RJ, Woolfrey B, and Kritchevsky D. Rice Bran Oil and Oryzanol Reduce Plasma Lipid and Lipoprotein Cholesterol Concentrations and Aortic Cholesterol Ester Accumulation to a Greater Extent than Ferulic Acid in Hypercholesterolemic Hamsters. The Journal of Nutritional Biochemistry. 2007; 18(2): 105-120.
Chen CW, Cheng HH. A Rce Bran Oil Diet Increases LDL-Reseptor and HMG-CoA Reduktase mRNA Expression and Insulin Sensitivity in Rats with Streptozotocin/nicotinamide Induced Type 2 Diabetes. Journal of Nutrition. 2006; 136(6): 1472-1476.
Wresdiyati T, Hartanta AB, dan Astawan M. Tepung Rumput Laut Eucheuma Cottonii) Menaikkan Level Superoksida Dismutase (SOD) Ginjal Tikus Hiperkolesterolimia. Jurnal Veteriner. 2011; 12(2): 126-135.
Hartoyo A, Dahrulsyah D, Sripalupi N, dan Nugroho P. Pengaruh Fraksi Karbohidrat Kacang Komak (Lablab Purpureus (L) Sweet) terhadap Kolesterol dan Malonaldehid Serum Tikus Percobaan yang Diberi Ransum Tinggi Kolesterol. Jurnal Teknologi dan Industri Pangan. 2008; 19(1): 25-31.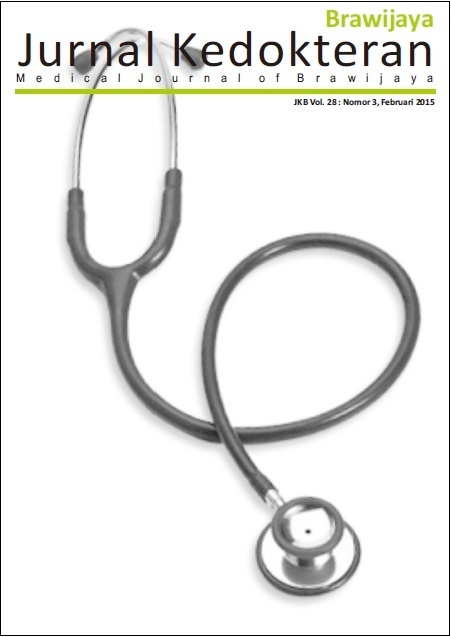 Downloads
License
Authors who publish with this journal agree to the following terms:
Authors retain copyright and grant the journal right of first publication with the work simultaneously licensed under a Creative Commons Attribution License that allows others to share the work with an acknowledgement of the work's authorship and initial publication in this journal.
Authors are able to enter into separate, additional contractual arrangements for the non-exclusive distribution of the journal's published version of the work (e.g., post it to an institutional repository or publish it in a book), with an acknowledgement of its initial publication in this journal.
Authors are permitted and encouraged to post their work online (e.g., in institutional repositories or on their website) prior to and during the submission process, as it can lead to productive exchanges, as well as earlier and greater citation of published work (See The Effect of Open Access).