Insiden dan Gambaran Klinis Hepatitis Akibat Obat Anti Tuberkulosis di Rumah Sakit Umum Daerah Dr. Saiful Anwar Malang
Abstract
 
Hepatitis akibat obat anti tuberkulosis (OAT) merupakan ancaman yang serius terhadap pengendalian penyakit tuberkulosis. Namun belum ada data yang representatif mengenai hal tersebut dalam suatu populasi. Penelitian ini bertujuan untuk memahami gambaran klinis dan mengevaluasi efek dari terapi obat anti tuberkulosis di Rumah Sakit Umum Daerah Dr. Saiful Anwar Malang pada tahun 2013. Penelitian ini merupakan penelitian deskriptif potong-lintang (cross sectional) yang melibatkan sebanyak 460 pasien tuberkulosis (TB) yang menerima directly observed treatment strategy (DOTS). Dari hasil penelitian diperoleh 25 pasien yang mengalami hepatitis akibat OAT dengan nilai insiden sebesar 5,4%. Gejala-gejala yang paling sering timbul adalah rasa mual dan muntah (48%). Terjadi hepatitis ringan (20%), sedang (48%), berat (4%), dan sengat berat (4%). Sebanyak 60% tanpa penyakit penyerta. Efek Hepatitis yang menyebabkan pemberhentian OAT sementara sebesar 56% kasus dan yang tetap meneruskan OAT sebesar 44% kasus, Â rata-rata durasi terapi hepatitis akibat Obat Anti Tuberkulosis adalah 18 hari. Hepatitis akibat OAT dapat mempengaruhi angka keberhasilan (outcome) terapi. Adanya insiden hepatitis akibat OAT dan besarnya populasi Hepatitis tersebut di Rumah Sakit Saiful Anwar menunjukkan bahwa mendeteksi efek negatif dari terapi OAT sangatlah penting.
Kata Kunci: Anti-tuberculosis drug induced liver injury (ATLI), Obat Anti Tuberkulosis (OAT), tuberkulosis paru
Downloads
Download data is not yet available.
References
World Health Organization. Global Tuberculosis Control: WHO Report 2010. Geneva: WHO Press; 2010; p. 5.
Burman WJ and Reves RR. Hepatotoxicity from Rifampin Plus Pyrazinamide: Lessons for Policymakers and Messages for Care Providers. American Journal of Respiratory and Critical Care Medicine. 2001; 164(7): 1112–1113.
Yee D, Valiquette C, Pelletier M, Parisien I, Rocher I, and Menzies D. Incidence of Serious Side Effects from First-Line Antituberculosis Drugs among Patients Treated for Active Tuberculosis. American Journal of Respiratory and Critical Care Medicine. 2003; 167(11): 1472–1477.
Tostmann A, Boeree MJ, Aarnoutse RE, de Lange WC, van der Ven AJ, and Dekhuijzen R. Antituberculosis Drug-Induced Hepatotoxicity: Concise Up-To-Date Review. Journal of Gastroenterology and Hepatology. 2008; 23(2): 192–202.
Baghaei P, Tabarsi P, Chitsaz E, et al. Incidence, Clinical, and Epidemiological Risk Factors, and Outcome of Drug-Induced Hepatitis Due to Antituberculous Agents in New Tuberculosis Cases. American Journal of Therapeutics. 2010; 17(1): 17–22.
Chitturi S and Farrell G. Drug-Induced Liver Disease. In: Schiff ER, Maddrey WC, and Sorrell MF (Eds). Schiff's Diseases of the Liver 9th edition. Philadelphia: Lippincott, Williams & Wilkins; 2002; p. 1059–1128.
Larrey D. Epidemiology and Individual Susceptibility to Adverse Drug Reactions Affecting the Liver. Seminars in Liver Disease. 2002; 22(2): 145–155.
Kaona FAD, Tuba M, Siziya S, and Sikaona L. An Assessment of Factors Contributing to Treatment Adherence and Knowledge of TB Transmission among Patients on TB Treatment. BioMed Central Public Health; 2004; 4: 68.
Wares DF, Singh S, Acharya AK, and Dangi R. Non-adherence Totuberculosis Treatment in the Eastern Tarai of Nepal. The International Journal of Tuberculosis and Lung Disease. 2003; 7(4): 327–335.
Shang P, Xia Y, Liu F, et al. Incidence, Clinical Features and Impact on Anti-Tuberculosis Treatment of Anti-Tuberculosis Drug Induced Liver Injury (ATLI) in China. PLoS ONE. 2011; 6(7): e21836.
Teleman MD, Chee CB, Earnest A, and Wang YT. Hepatotoxicity of Tuberculosis Chemotherapy Under General Programme Conditions in Singapore. The International Journal of Tuberculosis and Lung Disease. 2002; 6(8): 699–705.
Chang KC, Leung CC, Yew WW, Lau TY, and Tam CM. Hepatotoxicity of Pyrazinamide: Cohort and Case-Control Analyses. American Journal of Respiratory and Critical Care Medicine. 2008; 177(12): 1391–1396.
Huang YS, Chern HD, Su WJ, et al. Cytochrome P450 2E1 Genotype and the Susceptibility to Antituberculosis Drug-Induced Hepatitis. Hepatology. 2003; 37(4): 924–930.
Ungo JR, Jones D, Ashkin D, Hollender ES, Bernstein D, Albanese AP, and Pitchenik AE. Antituberculosis Drug-Induced Hepatotoxicity. The Role of Hepatitis C Virus and the Human Immunodeficiency Virus. American Journal of Respiratory and Critical Care Medicine. 1998; 157(6Pt1): 1871–1876.
Khalili H, Dashti-Khavidaki S, Rasoolinejad M, Rezaie L, and Etminani M. Anti-Tuberculosis Drugs Related Hepatptoxicity; Incidence, Risk Factors, Pattern of Changes in Liver Enzymes and Outcomes. DARU Journal of Pharmaceutical Sciences. 2009; 17(3): 163–167.
Gulbay BE, Gurkan OU, Yildiz OA, et al. Side Effects Due to Primary Antituberculosis Drugs During the Initial Phase of Therapy in 1149 Hospitalized Patients for Tuberculosis. Respiratory Medicine. 2006; 100(10): 1834–1842.
Benichou C. Criteria of Drug-Induced Liver Disorders. Report of an International Consensus Meeting. Journal of Hepatology. 1990; 11(2): 272–276.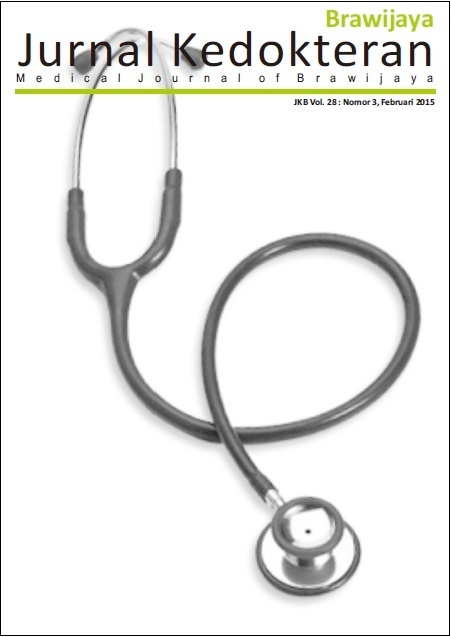 Downloads
License
Authors who publish with this journal agree to the following terms:
Authors retain copyright and grant the journal right of first publication with the work simultaneously licensed under a Creative Commons Attribution License that allows others to share the work with an acknowledgement of the work's authorship and initial publication in this journal.
Authors are able to enter into separate, additional contractual arrangements for the non-exclusive distribution of the journal's published version of the work (e.g., post it to an institutional repository or publish it in a book), with an acknowledgement of its initial publication in this journal.
Authors are permitted and encouraged to post their work online (e.g., in institutional repositories or on their website) prior to and during the submission process, as it can lead to productive exchanges, as well as earlier and greater citation of published work (See The Effect of Open Access).