Faktor yang Mempengaruhi Cakupan Layanan Farmasi di Instalasi Rawat Jalan Rumah Sakit
Abstract
Cakupan layanan farmasi merupakan indikator penting mutu layanan dan mempengaruhi pendapatan rumah sakit. Penelitian ini bertujuan untuk mencari akar masalah pembelian resep instalasi rawat jalan di farmasi (pharmacy coverage) rumah sakit yang tidak optimal. Pada penelitian ini dilakukan identifikasi alur pelayanan rawat jalan dan farmasi serta potensi permasalahan sebagai dasar dalam mengidentifikasi akar masalah melalui observasi, ghost shopping, wawancara dan survei harga obat. Penentuan akar masalah menggunakan metode "5 Whysâ€. Akar masalah pengambilan resep obat di farmasi tidak optimal antara lain karena keterlambatan praktek dokter, kurangnya komunikasi perawat maupun petugas farmasi kepada pasien, sistem administrasi dan informasi rumah sakit tidak real time, kurangnya sarana penunjang dan pengalih perhatian pasien saat menunggu yang mempengaruhi persepsi waktu tunggu. Meskipun waktu aktual yang dibutuhkan untuk mendapatkan layanan di rawat jalan masih sesuai Standar Pelayanan Minimal Rumah Sakit, namun seringkali pasien menilai lama dalam menunggu untuk mendapatkan layanan sehingga tidak puas. Hal ini dimungkinkan karena adanya perbedaan antara harapan dan kenyataan layanan yang diterima. Pengelolaan persepsi waktu tunggu dapat menjadi kunci bagi rumah sakit untuk meningkatkan cakupan layanan farmasi.
Kata Kunci: Instalasi rawat jalan, pelayanan farmasi, waktu tunggu
Downloads
Download data is not yet available.
References
Azwar A. Program Menjaga Mutu Pelayanan Kesehatan. Jakarta: Pustaka Sinar Harapan; 1996.
Yusmainita. Pemberdayaan Instalasi Rumah Sakit Pemerintah 2005. (Online). www.Tempo.co.id /medikasi/arsip/122002/top1.html.
Partahusniutoyo L. Faktor-Faktor yang Mempengaruhi Pasien dalam Memilih Tempat Membeli Obat di Pelayanan Kesehatan Sint Carolus, Jakarta. Universitas Indonesia, Jakarta. 2010
Harianto, Khasanah N, Supardi S. Kepuasan Pasien terhadap Resep Di Apotek Kopkar Rumah Sakit Budhi Asih Jakarta. Majalah Ilmu Kefarmasian. 2005; 2(1): 12-21.
Sutrisna EM, Ekawati MD, dan Tri Yulianti. Tingkat Kepuasan Pasien Rawat Jalan Terhadap Kualitas Pelayanan di Apotek Instalasi Farmasi Rumah Sakit Umum Daerah Sragen. Pharmacon. 2008; 9(2): 57-67.
Nugraheni TP dan Purnomo A. Analisis Tingkat Kepuasan Pasien Rawat Jalan terhadap Kualitas Pelayanan Instalasi Farmasi RSUD Setjonegoro Wonosobo. Jurnal Manajemen dan Pelayanan Farmasi. 2011; 1(2): 118-125.
Khasmir. Etika Customer Service. Jakarta: Raja Grafindo Persada; 2005.
Antonides G, Verhoef PC, and Van Aalst M. Consumer Perception and Evaluation of Waiting Time: A Field Experiment. Journal Of Consumer Psychology. 2002; 12(3): 193–202.
Jones P and Peppiatt E. Managing Perceptions of Waiting Times in Service Queues. International Journal of Service Industry Management. 1996; 7(5): 47-61.
Davis MM and Vollmann TE. A Framework for Relating Waiting Time and Customer Satisfaction in a Service Operation. Journal of Services Marketing, 1990; 4(1): 61-69.
Maister D. The Psychology of Waiting. (Online) 2005. http://davidmaister.com/articles/the-psychology-of-waiting-lines/
Ryan G and Valverde M. Waiting Online: A Review And Research Agenda, Internet Research: Electronic Networking Applications and Policy. Internet Research. 2003; 13(3): 195-205.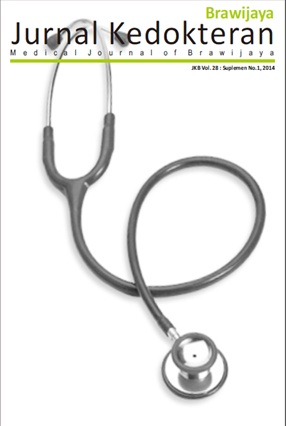 Downloads
License
Authors who publish with this journal agree to the following terms:
Authors retain copyright and grant the journal right of first publication with the work simultaneously licensed under a Creative Commons Attribution License that allows others to share the work with an acknowledgement of the work's authorship and initial publication in this journal.
Authors are able to enter into separate, additional contractual arrangements for the non-exclusive distribution of the journal's published version of the work (e.g., post it to an institutional repository or publish it in a book), with an acknowledgement of its initial publication in this journal.
Authors are permitted and encouraged to post their work online (e.g., in institutional repositories or on their website) prior to and during the submission process, as it can lead to productive exchanges, as well as earlier and greater citation of published work (See The Effect of Open Access).