Positioning Unit Rehabilitasi Medik sebagai Centre of Excellence di Rumah Sakit Baptis Batu
Abstract
Rumah sakit perlu membangun produk unggulan (centre of excellence) yang dapat menarik pasien dan citra rumah sakit. Penelitian ini dilakukan untuk mengeksplorasi positioning unit rehabilitasi medi di mata pelanggan. Penelitian dilakukan pada 30 responden yang dipilih secara accidental sampling pada bulan Oktober 2013. Jumlah sampel yang diambil sebanyak 30 responden dengan menggunakan kuesioner, dengan variasi pertanyaan tertutup yang menggunakan skala Likert, serta pertanyaan terbuka sebagai instrumen. Variabel yang diukur adalah karakteristik responden dan respon terhadap positioning kualitas pelayanan rehabilitasi medik. Hasil menunjukkan karakteristik responden yang datang menggunakan fasilitas rehabilitasi medik sebagian besar berusia usia 31-35, perempuan, berasal dari dari wilayah batu, tingkat pendidikan sarjana, bekerja sebagai PNS/PPNS, dengan sumber pembiayaan terbesar dari ASKES. Dimata pelanggan menunjukkan bahwa pelayanan yang diberikan baik, ramah, cepat, tepat, serta mempunyai tingkat keberhasilan terapi yang baik, dengan fasilitas lengkap dan harga terjangkau. Unit juga sudah menjadi top of mind responden jika memerlukan pelayanan rehabilitasi medik. Hasil ini menunjukkan bahwa unit rehabilitasi medik mempunyai potensi untuk dikembangkan menjadi centre of excellence di Rumah Sakit Baptis Batu.
Kata Kunci: Â Produk unggulan (centre of excellence), unit rehabilitasi medik, positioning
Downloads
Download data is not yet available.
References
Aditama TY. Manajemen Administrasi Rumah Sakit. Jakarta: UI-Press; 2006.
Rumah Sakit Baptis Batu. Rencana Strategis RS Baptis Batu. Batu: RS Baptis Batu; 2013.
Howland C, Halstead L, and Grabois M. Medical Rehabilitation. New York: Raven Press; 1985.
Nwaka S, Ochem A, Besson D, et al. Analysis of Pan-African Centres of Excellence in Health Innovation Highlights Opportunities and Challenges for Local Innovation and Financing in the Continent. BMC International Health and Human Rights. 2012; 12(11): 12.
Einspruch EM, Omachonu VK, and Einspruch NG. Quality Function Deployment (QFD): Application to Rehabilitation Services. International Journal of Health Care Quality Assurance. 1996; 9(3): 42-46.
Trarintya MAP. Pengaruh Kualitas Pelayanan Terhadap Kepuasan dan Word of Mouth (Studi Kasus Pasien Rawat Jalan di Wing Amerta RSUP Sanglah Denpasar). [Tesis]. Universitas Udayana, Denpasar. 2011.
Wheatley B, DeJong G, and Sutton J. Consolidation of the Inpatient Medical Rehabilitation Industry. Health Affairs. 1998; 17(3): 209-215.
Chandra A, Stroube WB, and Plitt JH. Itemization of Rehabilitation Centers from Marketing Point of View- Current Analysis and Future Challenges. (Online) 2002. http://sbaer.uca.edu/research/acme/2002/21.pdf
Kartajaya H, Yuswohady, Mussry J, dan Taufik. Positioning, Diferensiasi, dan Brand. Jakarta: PT. Gramedia Pustaka; 2008.
Bergés I, Ottenbacher KJ, Smith PM, Smith D, and Ostir GV. Perceived Pain and Satisfaction with Medical Rehabilitation after Hospital Discharge. Clinical Rehabilitation. 2006; 20(8): 724-730.
Frisch J and McNamara J. Optimizing the Performance of a Hospital Outpatient Rehabilitation Department. Louisville: RehabCare; 2012.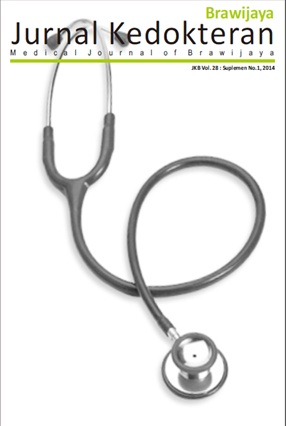 Downloads
License
Authors who publish with this journal agree to the following terms:
Authors retain copyright and grant the journal right of first publication with the work simultaneously licensed under a Creative Commons Attribution License that allows others to share the work with an acknowledgement of the work's authorship and initial publication in this journal.
Authors are able to enter into separate, additional contractual arrangements for the non-exclusive distribution of the journal's published version of the work (e.g., post it to an institutional repository or publish it in a book), with an acknowledgement of its initial publication in this journal.
Authors are permitted and encouraged to post their work online (e.g., in institutional repositories or on their website) prior to and during the submission process, as it can lead to productive exchanges, as well as earlier and greater citation of published work (See The Effect of Open Access).