Pengembangan Model Jenjang Karir Perawat Klinis di Unit Rawat Inap Rumah Sakit
Abstract
Perawat klinik di RSBB terdiri dari pegawai tetap dan pegawai kontrak. Pengembangan karir yang selama ini dilaksanakan di RSBB berdasarkan masa kerja dan pelatihan yang diikuti oleh perawat belum dilaksanakan sesuai dengan jenjang karir profesional perawat. Penelitian ini bertujuan untuk menganalisa pengembangan karir perawat klinik di rumah sakit Baptis Batu (RSBB) dan menyusun rancangan pengembangan karir profesional perawat di rumah sakit Baptis Batu. Penelitian ini merupakan penelitian kualitatif. Penelitian dilakukan selama bulan Oktober-November 2013. Data diperoleh dengan wawancara dan focus group discussion (FGD) dengan Direktur rumah sakit, manajer sumber daya manusia, kepala komite keperawatan, manajer keperawatan, kepala-kepala ruangan dan perwakilan perawat di unit rawat inap. Hasil penelitian menunjukkan sebagian besar perawat (96,7%) memiliki latar belakang pendidikan DIII keperawatan, belum terdapat pola khusus dalam pelaksanaan recruitment, rotasi dan promosi perawat. Rancangan jenjang karir profesional perawat di RSBB disusun berdasarkan latar belakang pendidikan, masa kerja dan uji kompetensi. Dari setiap level jenjang karir, perawat akan dibagi dalam kategori perawat junior, middle dan senior dan diikuti dengan pemberian penghargaan berupa remunerasi.
Kata Kunci: Pengembangan karir, perawat klinik
Downloads
Download data is not yet available.
References
Azwir, Ayuningtyas D, dan Riastuti K. Pengembangan Pola Karir Perawat Klinik Rumah Sakit Umum Daerah Tarakan Jakarta Pusat Tahun 2008. Jurnal Manajemen Pelayanan Kesehatan. 2010; 13(01): 16-22.
The Joint Commision. Robert Wood Johnson Foundation Initiative on the Future of Nursing. (Online) 2010. http://www.iom.edu/~/ media/Files/Activity%20Files/Workforce/Nursing/Project%20Background.pdf
Zaidin A. Dasar-Dasar Keperawatan Profesional. Jakarta: Widya Medika; 2001.
Kusnanto. Pengantar Profesi & Praktek Keperawatan Profesional. Jakarta: EGC; 2003.
Axley L. Competency: A Concept Analysis. Nursing Forum. 2008; 43(4): 214-222.
Furukawa P and Cunha ICKO. Profile and Competencies of Nurse Managers at Accredited Hospitals. Revista Latino-Am Enfermagem. 2011; 19(1): 106-114.
Hayes B, Bonner A, and Pryor J. Factors Contributing to Nurse Job Statisfaction in the Acute Hospital Setting: A Review of Recent Literature. Journal of Nursing Management. 2010; 18(7): 804-814.
Hunt ST. Nursing Turnover: Costs, Causes, & Solutions. USA: SuccessFactors, Inc; 2009.
Nault D. Nurse's Essential Role in the Fight for Safe Patient Care. Michigan: Michigan Nurse's Assosiation; 2013.
Suroso J. Penataan Sistem Jenjang Karir Berdasarkan Kompetensi untuk Meningkatkan Kepuasan Kerja dan Kinerja Perawat di Rumah Sakit. Explanasi. 2011; 6(2): 123-131.
NHS Careers. Careers in Nursing. (Online). http://www.nhscareers.nhs.uk/explore-by-career/nursing/
Nursallam dan Efendy F. Pendidikan dalam Keperawatan. Jakarta: Salemba Medika; 2008.
Chanafie D. Hubungan Persepsi Perawat Tentang Jenjang Karir dengan Kepuasan Kerja di RSUD Budhi Asih Jakarta. [Tesis]. Universitas Indonesia, Jakarta. 2005.
Kacel B, Miller M, and Norris D. Measurement of Nurse Practitioner Job Satisfaction in a Midwestern State. Journal of American Academy of Nurse Practitioners. 2005; 17(1): 27-32.
Iswanty dan Dhini S. Analisis Faktor-faktor yang Berpengaruh terhadap Kepuasan Kerja Tenaga Medis Poliklinik Rawat Jalan RSUD Tugurejo Semarang Tahun 2004. [Tesis]. Universitas Diponegoro, Semarang. 2005.
Wibowo F. Analisis Pengaruh Peran Kepemimpinan dan Pengembangan Karir terhadap Komitmen Organisasi dalam Meningkatkan Kinerja Karyawan. [Tesis]. Universitas Diponegoro, Semarang. 2006.
Buheli K. Faktor yang Mempengaruhi Kinerja Perawat dalam Penerapan Proses Keperawatan di RSUD Toto Kabupaten Bone Bolango 2012. Beranda. 2012; 5(1).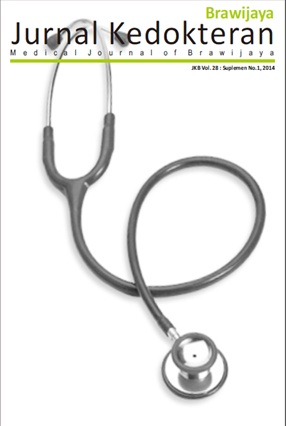 Downloads
License
Authors who publish with this journal agree to the following terms:
Authors retain copyright and grant the journal right of first publication with the work simultaneously licensed under a Creative Commons Attribution License that allows others to share the work with an acknowledgement of the work's authorship and initial publication in this journal.
Authors are able to enter into separate, additional contractual arrangements for the non-exclusive distribution of the journal's published version of the work (e.g., post it to an institutional repository or publish it in a book), with an acknowledgement of its initial publication in this journal.
Authors are permitted and encouraged to post their work online (e.g., in institutional repositories or on their website) prior to and during the submission process, as it can lead to productive exchanges, as well as earlier and greater citation of published work (See The Effect of Open Access).