Hambatan Implementasi Surviving Sepsis Campaign Guidelines 2012 pada Pasien Anak di Rumah Sakit Rujukan Tersier
Abstract
Tata laksana adekuat sepsis dapat memperbaiki luaran pasien. Surviving sepsis campaign (SSC) guidelines 2012 merupakan panduan internasional tata laksana sepsis berat dan syok septik, namun implementasinya dipengaruhi oleh sumberdaya dan fasilitas kesehatan. Penelitian ini mengevaluasi implementasi SSC di rumah sakit. Studi prospektif dilakukan antara Februari-Juni 2013 pada seluruh pasien usia 1 bulan–18 tahun yang memenuhi kriteria sepsis, dengan menilai penggunaan cairan resusitasi dan obat vasoaktif, waktu pemberian antibiotika, waktu pengambilan kultur, pemberian nutrisi, penggunaan ventilator, dan angka kematian. Di antara 40 pasien, 34 merupakan kasus syok septik. Seluruh pasien syok septik mendapatkan resusitasi cairan dan obat vasoaktif. Obat vasoaktif diberikan kurang dari 6 jam pada 21 pasien. Hanya 14 pasien mendapatkan antibiotika pada jam pertama, dan hanya 6 pasien dilakukan pemeriksaan kultur darah sebelum pemberian antibiotika awal. Sebanyak 28 pasien membutuhkan ventilator, namun 13 pasien tidak bisa mendapatkannya.Hal ini meningkatkan risiko mortalitas 2,1 kali (95% IK 1,2; 3,7). Saat perawatan di unit intensif, 27 pasien mendapatkan nutrisi pada 6-24 jam pertama, namun sebagian besar (32 pasien) mendapatkan kalori kurang dari 80% dalam 48 jam pertama yang meningkatkan risiko mortalitas 3 kali (95% IK 1,1; 8,2). Mortalitas terjadi pada 24 pasien. Hal ini menunjukkan adanya hambatan pelaksanaan SSC guidelines 2012 dalam hal pemberian antibiotika, pemeriksaan kultur darah, penggunaan ventilator, dan pemberian nutrisi adekuat. Ketidaktersediaan ventilator dan terapi nutrisi inadekuat meningkatkan risiko mortalitas.
Kata Kunci: Antibiotika, kultur darah, mortalita, nutrisi, sepsis, ventilator
Downloads
Download data is not yet available.
References
Kissoon N, Carcillo JA, Espinosa V, et al. World Federation of Pediatric Intensive Care and Critical Care Societies: Global Sepsis Initiative. Pediatric Critical Care Medicine. 2011; 12(5): 494-503.
Dellinger RP, Levy MM, Rhodes A, et al. Surviving Sepsis Campaign: International Guidelines for Management of Severe Sepsis and Septic Shock: 2012. Critical Care Medicine. 2013; 41(2): 580-637.
Goldstein B, Giroir B, and Randolph A. International Pediatric Sepsis Consensus Conference: Definitions for Sepsis and Organ Dysfunction in Pediatrics. Pediatric Critical Care Medicine. 2005; 6(1): 2-8.
Havalad S, Quaid MA, and Sapiega V. Energy Expenditure in Children with Severe Head Injury: Lack of Agreement between Measured and Estimated Energy Expenditure. Nutrition in Clinical Practice. 2006; 21(2): 175-81.
Han YY, Carcillo JA, Dragotta MA, et al. Early Reversal of Pediatric-Neonatal Septic Shock by Community Physicians is Associated with Improved Outcome. Pediatrics. 2003; 112(4): 793-799.
Carcillo JA, Han K, and Orr RA. Goal-Directed Management of Pediatric Shock in the Emergency Department. Clinical Pediatric Emergency Medicine. 2007; 8(3): 165-75.
Kumar A, Roberts D, Wood KE, et al. Duration of Hypotension before Initiation of Effective Antimicrobial Therapy is the Critical Determinant of Survival in Human Septic Shock. Critical Care Medicine. 2006; 34(6): 1589-1596.
Corey AL and Snyder S. Antibiotics in 30 Minutes or Less for Febrile Neutropenic Patients: A Quality Control Measure in a New Hospital. Journal of Pediatric Oncology Nursing. 2008; 25(4): 208-212.
Gaieski DF, Mikkelsen ME, Band RA, et al. Impact of Time to Antibiotics on Survival in Patients with Severe Sepsis or Septic Shock in Whom Early Goal-Directed Therapy was Initiated in the Emergency Department. Critical Care Medicine. 2010; 38(4): 1045-1053.
López-Fernández Y, Azagra AM, de la Oliva P, et al. Pediatric Acute Lung Injury Epidemiology and Natural History Study: Incidence and Outcome of the Acute Respiratory Distress Syndrome in Children. Critical Care Medicine. 2012; 40(12): 3238-3245.
Zhu YF, Xu F, Lu XL, et al. Mortality and Morbidity of Acute Hypoxemic Respiratory Failure and Acute Respiratory Distress Syndrome in Infants and Young Children. Chinese Medical Journal (English Edition). 2012; 125(13): 2265-2271.
Jaramillo-Bustamante JC, Marín-Agudelo A, Fernández-Laverde M, and Bareño-Silva J. Epidemiology of Sepsis in Pediatric Intensive Care Units: First Colombian Multicenter Study. Pediatric Critical Care Medicine. 2012; 13(5): 501-508.
Agus MS and Jaksic T. Nutritional Support in the Critically Ill Child. Current Opinion in Pediatrics. 2002; 14(4): 470-481.
Mehta NM, Bechard LJ, Cahill N, et al. Nutritional Practices and Their Relationship to Clinical Outcomes in Critically Ill Children—An International Multicenter Cohort Study. Critical Care Medicine. 2012; 40(7): 2204-2211.
Rogers EJ, Gilbertson HR, Heine RG, and Henning R. Barriers to Adequate Nutrition in Critically Ill Children. Nutrition Journal. 2003; 19(10): 865-868.
Beck AM, Balknäs UN, Fürst P, et al. Food and Nutritional Care in Hospitals: How to Prevent Undernutrition Report and Guidelines from the Council of Europe. Clinical Nutrition. 2001; 20(5): 455-460.
de Neef M, Geukers VG, Dral A, Lindeboom R, Sauerwein HP, and Bos AP. Nutritional Goals, Prescription and Delivery in a Pediatric Intensive Care Unit. Clinical Nutrition. 2008; 27(1): 65-71.
Villet S, Chiolero RL, Bollmann MD, et al. Negative Impact of Hypocaloric Feeding and Energy Balance on Clinical Outcome in ICU Patients. Clinical Nutrition. 2005; 24(4): 502-509.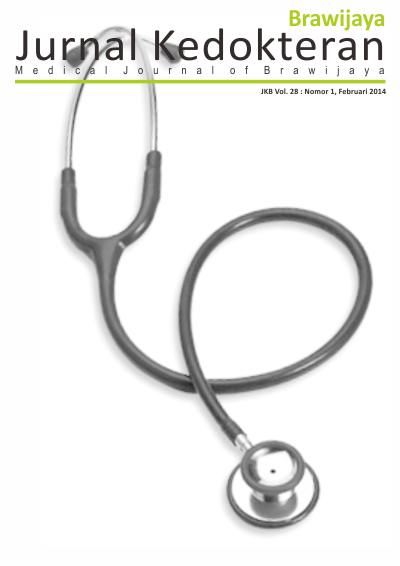 Downloads
License
Authors who publish with this journal agree to the following terms:
Authors retain copyright and grant the journal right of first publication with the work simultaneously licensed under a Creative Commons Attribution License that allows others to share the work with an acknowledgement of the work's authorship and initial publication in this journal.
Authors are able to enter into separate, additional contractual arrangements for the non-exclusive distribution of the journal's published version of the work (e.g., post it to an institutional repository or publish it in a book), with an acknowledgement of its initial publication in this journal.
Authors are permitted and encouraged to post their work online (e.g., in institutional repositories or on their website) prior to and during the submission process, as it can lead to productive exchanges, as well as earlier and greater citation of published work (See The Effect of Open Access).