Jus Brokoli Menurunkan Kadar Low Density Lipoprotein Darah pada Tikus Model Diabetes Melitus
Abstract
Menurunkan kadar LDL merupakan salah satu fokus utama dalam terapi Diabetes Melitus untuk menurunkan risiko kematian. Brokoli (Brassica oleracea Var. Italica) kaya akan vitamin dan mineral telah digunakan sebagai terapi diet bagi penderita Diabetes Melitus, terutama untuk menurunkan kadar LDL. Tujuan dari penelitian ini adalah untuk mengetahui pengaruh jus brokoli terhadap penurunan kadar LDL pada tikus putih model Diabetes Melitus (DM) dengan induksi STZ. Metode yang digunakan adalah experiment laboratory dengan rancangan post test only. Sampel dibagi menjadi 5 kelompok dengan 4 ekor tiap kelompok, yaitu kelompok kontrol negatif, kelompok kontrol positif (diinduksi STZ dan tanpa jus brokoli), kelompok perlakuan 1 (diinduksi STZ dan jus brokoli 2,52 g/Kg BB), kelompok perlakuan 2 (diinduksi STZ dan jus brokoli 5,04 g/Kg BB), dan kelompok perlakuan 3 (diinduksi STZ dan jus brokoli 7,56 g/Kg BB) dengan perlakuan 14 hari. Uji one way ANOVA yang dilanjutkan uji Tuckey menunjukkan terjadi penurunan yang signifikan (p=0,000) kadar LDL pada tikus model DM, pada ketiga dosis dengan kadar LDL terendah pada dosis 7,56g/kgBB. Dapat disimpulkan pemberian jus brokoli menurunkan LDL darah pada tikus model DM.
Kata Kunci: Diabetes Melitus, jus brokoli, penurunan kadar LDL
Downloads
Download data is not yet available.
References
World Health Organization. Noncomunicable Diseases (NCD's) in the South East Asia Region – 2011 – Situation and Response. WHO Regional Officer for South-East Asia: 2011.
Sabella R. 101 Terapi Herbal, Buah, dan Sayuran untuk Diabetes. Klaten: Abata Sehat; 2009.
Wijaya A. Parameter Risiko Penyakit Vaskuler Aterosklerotik Koroner dan Serebral. Forum Diagnosticum. 1995; 3: 1-15.
Ruslianti. Pengobatan Diabetes melalui Pola Makan. Jakarta: Kawan Pustaka; 2008.
Mahendra, Krisnatuti D, Tobing A, dan Boy. Care Your Self Diabetes Melitus. Jakarta: Penerbit Plus; 2010.
Domínguez-Avila JA, Alvarez-Parrilla E, de la Rosa-Carrillo LA, et al. Effect of Fruit and Vegetable Intake on Oxidative Stress and Dyslipidemia Amrkers in Human and Animal Model. In: Prof. Iraj Rasooli (Ed). Phytochemicals – Bioactivities and Impact on Health. Croatia: InTech; 2011; pp. 227-252.
Guyton AC. Fisiologi dan Mekanisme Penyakit. Edisi 3. Jakarta: EGC; 1995.
Syahputra MHD. Diabetic Ketoacidosis. [Repository]. Universitas Sumatera Utara, Medan. 2003.
Tjokroprawiro A. Diabetes Melitus Klasifikasi, Diagnosis, dan Terapi. Jakarta: PT. Gramedia Pustaka Utama; 2000.
Rosanoff A and Seelig MS. Comparison of Mechanism and Functional Effects of Magnesium and Statin Pharmaceuticals. Journal of the American College of Nutrition. 2004; 23(5): 501S-505S.
Peng IW and Kuo SM. Flavonoid Structure Affects the Inhibition of Lipid Peroxidation in Caco-2 Intestinal Cells at Physiological Concentrations. The Journal of Nutrition. 2003; 133(7): 2184-2187.
Ansarullah, Bharucha B, Dwivedi M, et al. Antioxidant Rich Flavonoids from Oreocnide Integrifolia Inhance Glucose Uptake and Insulin Secretion and Protects Pancreatic Beta-cells from Streptozotocin Insult. BioMed Central Complementary and Alternative Medicine. 2011; 11: 126.
Weickert MO dan Pfeiffer AFH. Metabolic Effects of Dietary Fiber Consumption and Prevention of Diabetes. The Journal of Nutrition. 2008; 138(3): 439-442.
Widowati W. Potensi Antioksidan sebagai Antidiabetes. Jurnal Kedokteran Maranatha. 2008; 7(2): 193-202.
Manaf A. Insulin: Mekanisme Sekresi dan Aspek Metabolisme dalam Buku Ajar Ilmu Penyakit Dalam. Edisi 4. Jakarta: Pusat Penerbitan Departemen Ilmu Penyakit Dalam FK-UI; 2008.
Mihardja L, Delima, Manz HS, Ghani L, and Soegondo S. Prevalence and Determinants of Diabetes Mellitus and Impaired Glucose Tolerance in Indonesia (A Part of Basic Health Research/Riskesdas). Acta Medica Indonesia. 2009; 41(4): 169-74.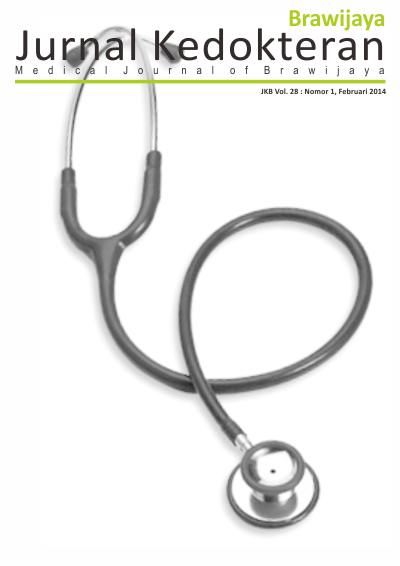 Downloads
License
Authors who publish with this journal agree to the following terms:
Authors retain copyright and grant the journal right of first publication with the work simultaneously licensed under a Creative Commons Attribution License that allows others to share the work with an acknowledgement of the work's authorship and initial publication in this journal.
Authors are able to enter into separate, additional contractual arrangements for the non-exclusive distribution of the journal's published version of the work (e.g., post it to an institutional repository or publish it in a book), with an acknowledgement of its initial publication in this journal.
Authors are permitted and encouraged to post their work online (e.g., in institutional repositories or on their website) prior to and during the submission process, as it can lead to productive exchanges, as well as earlier and greater citation of published work (See The Effect of Open Access).