Penerapan Training Needs Analysis dalam Upaya Peningkatan Kompetensi Perawat di Rumah Sakit Wava Husada
Abstract
Pencapaian jam diklat karyawan di Rumah Sakit Wava Husada masih belum sesuai Standar Pelayanan Minimal Rumah Sakit tahun 2012. Standar karyawan yang mengikuti diklat 20 jam/tahun berjumlah lebih dari 60%, sedangkan pencapaian masih 11%. Belum tercapainya jam diklat karyawan merupakan salah satu faktor yang dapat menyebabkan kurangnya kompetensi perawat. Pelatihan yang berbasis Training Needs Analysis (TNA) perlu diadakan untuk meningkatkan kompetensi perawat. Studi ini bertujuan membuat Training Needs Analysis di Unit Rawat Inap B. Studi dilakukan pada bulan Agustus-Oktober 2015 dengan pendekatan participatory action research. Metode yang digunakan adalah observasi, wawancara, diskusi dan studi dokumen. Tools kompetensi akan disusun berdasarkan standar kompetensi baik dari kompetensi teknis dan kompetensi manajerial. Selanjutnya akan dilakukan diskusi untuk menentukan prioritas dalam pelaksanaan diklat. Hasil dari studi ini adalah tersusun program diklat, baik dari kompetensi teknis dan kompetensi manajerial di unit rawat inap B berdasarkan Training Needs Analysis (TNA). Berdasarkan pembahasan pada studi ini disimpulkan bahwa salah satu upaya untuk meningkatkan kompetensi perawat adalah dengan mengadakan pelatihan, pendidikan dan pengembangan. Kompetensi akan meningkat apabila dilakukan pelatihan dengan persyaratan yang baik. Training Needs Analysis (TNA) merupakan tahap awal yang harus dibuat dalam perencanaan pelatihan, sehingga pelatihan dapat berjalan efektif dan efisien.
Kata Kunci: Kejadian tidak diharapkan, kompetensi, training needs analysis
Downloads
Download data is not yet available.
References
Henriksen K and Dayton E. Issues in the Design of Training for Quality and Safety. Quality and Safety in Health Care. 2006; 15(1): 17-24.
Henriksen K, Joseph A, and Zayas-Cabán T. The Human Factors of Home Health Care: A Conceptual Model for Examining Safety and Quality Concerns. Journal of Patient Safety. 2009; 5(4): 229-236.
Lusiani M. Hubungan Karakteristik Individu dan Sistem Penghargaan dengan Kinerja Perawat Menurut Persepsi Perawat Pelaksana di RS SW Jakarta .[Tesis]. Universitas Indonesia, Jakarta. 2006.
Chan MF. Factors Affecting Knowledge, Attitude, and Skills Levels for Nursing Staff Toward the Clinical Management System in Hongkong. Computer, Informatics, Nursing. 2009; 27(1): 57-65.
Choo S and Bowley C. Using Training and Development to Affect Job Satisfaction Within Franchising. Journal of Small Business and Enterprise Development. 2007; 14(2): 495-503.
Moeheriono. Pengukuran Kinerja Berbasis Kompetensi. Surabaya: Ghalia Indonesia; 2010.
Lubis M. Pengaruh Beban Kerja terhadap Efektifitas Kerja Perawat di Instalasi Rawat Inap RSU. Dr. Pringadi Medan. [Tesis]. Universitas Sumatera Utara, Medan. 2007.
Steensma H and Groeneveld K. Evaluating a Training Using the Four Level Model. Journal of Workplace Learning. 2010; 22(5): 319-331.
Sleezer CM, Kelsey KD, and Wood TE. Three Reflections on Assessing Safety Training Needs. Performance Improvement Quarterly. 2008; 21(2): 103-118.
Van Eerde W, Tang KCS, and Talbot G. The Mediating Role of Training Utility in the Relationship Between Training Needs Assessment and Organizational Effectiveness. The International Journal of Human Resource Management. 2008; 19(1): 63-73.
Ferdous T and Razzak BM. Importance of Training Needs Assassment in the Banking Sector of Bangladesh: A Case Study on National Bank Limited. International Journal of Business and Management. 2012; 7(10): 63-73.
Iqbal MZ and Khan RA. The Growing Concept and Uses of Training Needs Assessment: a Review with Proposed Model. Journal of European Industrial Training. 2011; 35(5): 439-466.
Singal A. A Stakeholder Based Approach to Manage the Training Process. Indian Management Studies Journal. 2009; 13: 103-122.
Reed J and Vakola M. What Role Can a Training Needs Analysis Play in Organisational Change? Journal of Organizational Change Management. 2006; 19(3): 393-407.
Haslinda A and Mahyuddin MY. The Effectiveness of the Training in The Public Service. American Journal of Scientific Research. 2009; 6: 39-51.
Detty R, Christin, dan Istiharini. Evaluasi Efektivitas Program Pelatihan "Know Your Customer and Money Laundering" di Bank X Bandung. Journal of Management and Business Review. 2009; 6: 20-34.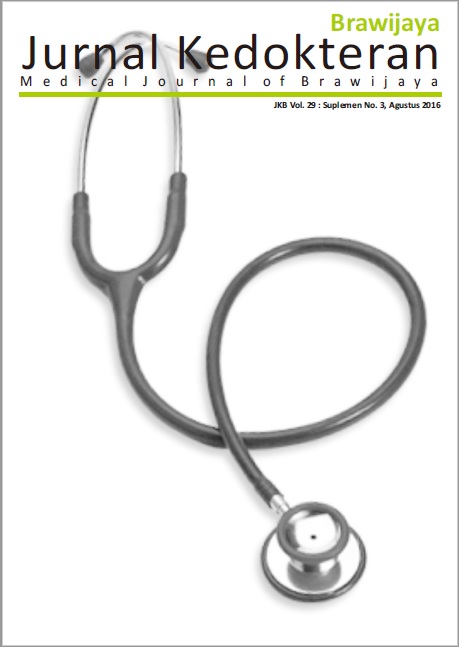 Downloads
License
Authors who publish with this journal agree to the following terms:
Authors retain copyright and grant the journal right of first publication with the work simultaneously licensed under a Creative Commons Attribution License that allows others to share the work with an acknowledgement of the work's authorship and initial publication in this journal.
Authors are able to enter into separate, additional contractual arrangements for the non-exclusive distribution of the journal's published version of the work (e.g., post it to an institutional repository or publish it in a book), with an acknowledgement of its initial publication in this journal.
Authors are permitted and encouraged to post their work online (e.g., in institutional repositories or on their website) prior to and during the submission process, as it can lead to productive exchanges, as well as earlier and greater citation of published work (See The Effect of Open Access).