Faktor Penyebab Waktu Tunggu Lama di Pelayanan Instalasi Farmasi Rawat Jalan RSUD Blambangan
Abstract
Instalasi Farmasi RSUD Blambangan merupakan revenue center bagi Rumah Sakit. Waktu tunggu pelayanan Apotek Rawat Jalan RSUD Blambangan belum sesuai Standar Pelayanan Minimal Departemen Kesehatan Republik Indonesia. Penelitian ini bertujuan mengidentifikasi, menentukan akar permasalahan dan menentukan alternatif solusi atas permasalahan waktu tunggu pelayanan Instalasi Farmasi. Metode untuk mengidentifikasi akar masalah digunakan analisis tulang ikan (fish bone ishikawa) dan dilakukan Focus Group Discussion. Untuk memprioritaskan akar masalah ini digunakan metode USG (Urgency, Serious, and Growth). Metode untuk alternatif solusi adalah Mc. Namara. Hasil penelitian menunjukan 3 akar masalah yaitu proses screening lama dan satu loket, jauhnya Poli Penyakit Dalam sebagai resep terbanyak, tempat penerimaan resep BPJS dan umum jadi satu loket. Solusi terpilih adalah menambah tenaga screening dan loket antrian. Sebelum menambah tenaga screening dan loket antrian, waktu tunggu rata-rata obat jadi 70,81 menit, racikan 139,85 menit. Setelah solusi waktu tunggu rata-rata obat jadi 63,88 menit, racikan 108 menit. Hasil solusi waktu tunggu mengalami penurunan, obat jadi 7 menit, racikan 31 menit.Kata Kunci: Antrian, instalasi farmasi, loket antrian, screening, waktu tunggu
Downloads
Download data is not yet available.
References
Hidayat T. Laporan Tahunan 2013 RSUD Blambangan Banyuwangi. Banyuwangi: RSUD Blambangan; 2013.
Febriawati H. Manajemen Logistik Farmasi Rumah Sakit. Yogyakarta: Gosyen Publishing; 2013.
Ryan G and Valverde M. Waiting Online: A Review and Research Agenda. Internet Research. 2003; 13(3):195-205.
Purwastuti CR. Analisis Faktor-faktor Pelayanan Farmasi yang Memprediksi Keputusan Beli Obat Ulang dengan Persepsi Pasien Klinik Umum di Unit Rawat Jalan RS Telogorejo Semarang. [Tesis]. Universitas Diponegoro, Semarang. 2005.
Pruyn A and Smidts A. Effects of Waiting on the Satisfaction with the Service: Beyond Objective Time Measures. International Journal of Research in Marketing. 1998;15(4):321-334.
Davis MM and Heineke J. How Disconfirmation, Perception and Actual Waiting Times Impact Customer Satisfaction. International Journal of Service Industry Management. 1998; 9(1): 64-73.
Aditama TY. Pelayanan Farmasi dalam Manajemen Administrasi Rumah Sakit. Jakarta: UI Press; 2002.
Susilowati H. Pengembangan Model Sistem Antrian Resep pada Farmasi Rawat Jalan Rumah Sakit Haji Jakarta 2002. [Tesis]. Universitas Indonesia, Jakarta. 2002.
Ifmaily. Analisis Pengaruh Persepsi Layanan Farmasipaien Unit Rawat Jalan Terhadap Minat Beli Obat Ulang di Instalasi Farmasi RSI Ibnu Sina-Yarsi 2006. [Tesis]. Universitas Diponegoro, Semarang. 2006.
Putu Kusmunarini. Penerimaan Dokter Dan Waktu Tunggu Pada Peresepan Elektronik Dibandingkan Peresepan Manual. Jurnal Manajemen Pelayanan Kesehatan. 2011;14:133-138.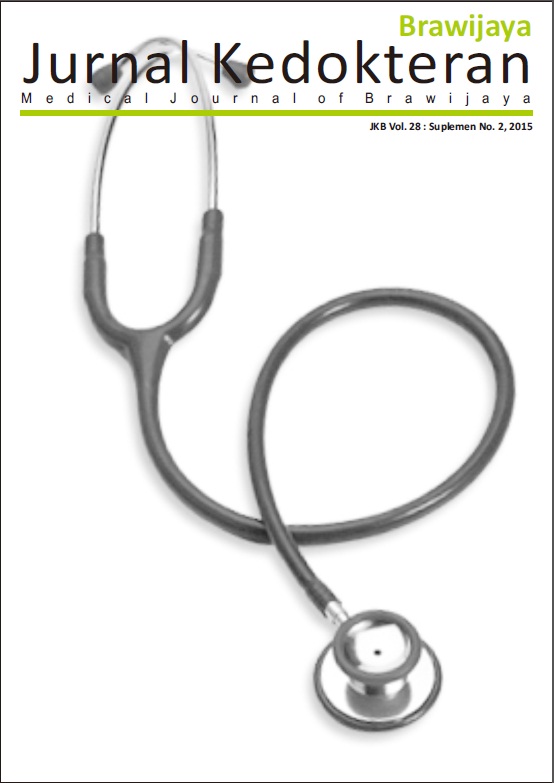 Downloads
License
Authors who publish with this journal agree to the following terms:
Authors retain copyright and grant the journal right of first publication with the work simultaneously licensed under a Creative Commons Attribution License that allows others to share the work with an acknowledgement of the work's authorship and initial publication in this journal.
Authors are able to enter into separate, additional contractual arrangements for the non-exclusive distribution of the journal's published version of the work (e.g., post it to an institutional repository or publish it in a book), with an acknowledgement of its initial publication in this journal.
Authors are permitted and encouraged to post their work online (e.g., in institutional repositories or on their website) prior to and during the submission process, as it can lead to productive exchanges, as well as earlier and greater citation of published work (See The Effect of Open Access).