Efek Hipoglikemik Ekstrak Cincau Hitam (Mesona palustris BL) pada Tikus Wistar Diabetes yang di Induksi Alloxan
Abstract

Cincau hitam atau black grass jelly (Mesona palustris BL) adalah bahan minuman tradisional Indonesia yang dipercaya bermanfaat untuk kesehatan. Cincau hitam biasanya dikonsumsi dalam bentuk gel untuk es campur. Pada penelitian ini cincau hitam dibuat serbuk sehingga praktis penggunaannya. Penelitian dilakukan untuk mengetahui efek hipoglikemik serbuk ekstrak cincau hitam pada tikus Wistar diabetes karena induksi alloxan, dengan rancangan nested design (faktor perlakuan dan waktu) pada kelompok perlakuan dan menggunakan  kontrol. Pengukuran dilakukan sesudah perlakuan pada semua kelompok. Terdapat 5 kelompok, kontrol negatif (tikus normal), kontrol positif (tikus diabetes), tikus diabetes perlakuan dengan obat glibenklamid, tikus diabetes perlakuan suplemen cincau hitam dosis 1 (7,2mg/200gBB) dan perlakuan dosis 2 (21,6mg/200gBB). Hasil dari penelitian ini serbuk suplemen ekstrak cincau hitam tergolong tinggi aktifitas antioksidannya (IC50=69,04±2,89ppm). Hasil penelitian menunjukkan suplemen ekstrak cincau hitam mempunyai efek hipoglikemik. Efek hipoglikemik perlakuan suplemen dosis 2 bahkan tidak berbeda dengan perlakuan obat diabetes glibenklamid. Hasil histopatologi dengan pewarnaan HE perlakuan dosis 2 selama 4 minggu menunjukkan secara signifikan dapat memperbaiki kerusakan morfologi pulau Langerhans pankreas karena induksi alloxan. Dapat disimpulkan pemberian serbuk ekstrak cincau hitam pada dosis 21,6mg/200g BB selama 4 minggu dapat memberikan efek hipoglikemik setara dengan glibenklamid, dan memperbaiki kerusakan morfologi pulau Langerhans pankreas pada tikus diabetes yang diinduksi alloxan.
Kata Kunci: Efek hipoglikemik, induksi alloxan, pulau Langerhans, serbuk ekstrak cincau hitam (Mesona palustris BL), tikus Wistar diabetes
Downloads
Download data is not yet available.
References
Wild S, Roglic A, Green A, Sicree R, and King H. Global Prevalence of Diabetes Estimates for the Year 2000 and Projections for 2030. Diabetes Care. 2004; 27(5): 1047-1053.
World Health Organization. Country and Regional Data: World. (Online) 2009. diabetes/facts/ world.html [diakses tanggal 10 September 2013].
Evans JL, Goldfine ID, Maddux BA, and Grodsky GM. Oxidative Stress and Stress-Activated Signaling Pathways: A Unifying Hypothesis of Type 2 Diabetes. Endocrine Reviews. 2002; 23(5): 599–622 .
Oprescu AI, Bikopoulos G, Naassan A, et al. Free Fatty Acid–Induced Reduction in Glucose-Stimulated Insulin Secretion: Evidence for a Role of Oxidative Stress In Vitro and In Vivo. Diabetes Journal. 2007; 56(12): 2927–2937.
Tony H dan Suharto B. Insulin, Glukagon, dan Antidiabetik Oral. Di dalam: Ganiswara SG. Farmakologi dan Terapi Edisi 4. Jakarta: Gaya Baru; 2005; hal. 467-481.
Baynes JW and Thorpe SR. Role of Oxidative Stress in Diabetic Complications. A New Perspective on an Old Paradigm. Diabetes. 1999; 48(1): 1-9.
Hung CY and Yen GC. Extraction and Identification of Antioxidative Components of Hsian- Tsao (Mesona Procumbens Hemsl). Lebensimittle-Wissenschaft und-Technologie. 2001; 34(5): 306-311.
Widyaningsih TD. Potential Black Cincau (Mesona Palustris BL) as Functional Food Ingredients is Imunomodulator. Seminar of Proceeding of the Local Food, LIPI. Yogyakarta, 2010.
Yen GC, Hung YL, and Hsieh CL. Protective Effect of Extracts of Mesona Procumbens Hemsl on DNA Damage in Human Lymphocytes Exposed to Hydrogen Peroxide and UV Irradiation. Food and Chemical Toxicology. 2000; 38(9): 747-754.
Yen GC, Duh PD, and Hung YL. Contibutions of Major Components to the Antimutagenic Effect of Hsian-tsao (Mesona procumbens Hemsl). Journal of Agricultural and Food Chemistry. 2001; 49(10): 5000-5004.
Yeh CT, Huang WH, and Yen GC. Antihypertensive Effects of Hsian-Tsao and Its Active Compound In Spontaneously Hypertensive Rats. The Journal of Nutritional Biochemistry. 2009; 20 (11): 866-875.
Widyaningsih TD, Sukardiman, Djoko AP, and Darmanto W. Immunomodulatory Effects of the Water Extract of Black Cincau (Mesona Palustris BL) Against Interferon Gamma Expression, Immuno-Surveillance Activation and Apoptosis on Benzo (A) Pyrene-Induced Fibrosarcoma Carcinogenesis in Mice. Journal of Technology and Food Industry. 2012; 23(1): 29-35.
Widyaningsih TD. Olahan Cincau Hitam. Surabaya: Trubus Agrisarana; 2007.
Hung CY and Yen GC. Antioxidant Activity of Phenolic Compounds Isolated rom Mesona Procumbens Hemsl. Journal of Agricultural and Food Chemistry. 2002; 50(10): 2993-2997.
Andarwulan N and Shetty K. Stimulation of Novel Phenolic Metabolite, Epoxy-Psuedoisoeugenol-(2 Methylbutyrate) [EPB], in Trans-formed Anise (Pimpinella Anisum L.) Root Cultures by Fish Protein Hydro-lysates. Journal of Food Biotechnology. 2000; 14: 1-20.
Hatano T, Edamatsu R, Hiramitsu M, et al. Effect of the Interaction of Tannins with Co-Existing Substances. VI. Effect of Tannins and Related Polyphenols on Superoxide Anion Radical and on 1,1-Diphenyl-2-Picrylhidrazil Radical. The Journal Chemical and Pharmaceutical Bulletin. 1989; 37: 2016-2021.
Rachmadani AD dan Estiasih T. Beras Analog Berbasis Umbi Garut (Maranta Arundinaceae L) dan Alginat sebagai Pangan Berkhasiat Obat (Medicinal Foods) yang Diujikan pada Tikus Hiperglikemik. [Skripsi]. Universitas Brawijaya, Malang. 2010.
Kusumawati D. Bersahabat dengan Hewan Coba. Yogyakarta: Gadjah Mada University Press; 2004.
Molyneux P. The Use of the Stable Free Radical Diphenyl Picrylhydrazyl (DPPH) for Estimating Antioxidant Activity. Songklanakarin Journal of Science and Technology. 2004; 26(2): 211-219.
Nurdin MH. Pengembangan Produk Minuman Fungsional Teh Instan Berbahan Cincau Hitam (Mesona Palustris BL) dengan Metode Pengeringan Hampa Udara. [Skripsi]. Universitas Brawijaya, Malang. 2012.
Aronson D. Hyperglycemia and the Pathobiology Of Diabetic Complications. Advances in Cardiology. 2008, 45: 1-16.
Mycek MJ, Harvey RA, dan Champe PC. Insulin dan Obat-Obat Hipoglikemik Oral. Edisi 2. Jakarta: Widya Medika. 2001.
Jian Song, Oran K, Shenglin C, Rushad D, Peter E, Jae BP, and Mark L. Membrane Transport Structure Function and Biogenesis: Flavonoid Inhibition of SVCT1 And GLUT2, Intestinal Transporters for Vitamin C and Glucose. The Journal of Biological Chemistry. 2002; 277(18): 15252-15260.
Kwon O, Eck P, Chen S, et al. Inhibition of Intestinal Glucose Transporter GLUT2 by Flavonoids. The Journal of the Federation of American Societies for Experimental Biology, 2007; 5(21): 336-377.
Bunting K, Wang J, and Shannan MF. Control of Interleukin-2-gene Transcription: A Paradigm for Inducible, Tissue Specific Gene Expressions. Vitamins and Hormones. 2006;74:105-45.
Lenzen S. The Mechanisms of Alloxan and Streptozotocin-Induced Diabetes. Diabetologia. 2008; 51(2): 216-226.
Diani AR, Sawada G, Wyse B, Murray FT, and Khan M. Pioglitazone Preserves Pancreatic Islet Structure and Insulin Secretory Function in Three Murine Models of Type 2 Diabetes. The American Journal of Physiology-Endocrinology and Metabolism. 2004; 286(1): 116- 122.
Yamada S, Komatsu M, Sato Y, et al. Time Dependent Stimulation of Insulin Exocytosis by 3',5'-Cyclic Adenosine Monophosphate in the Rat Islet Beta-Cell. Endocrinology. 2002; 143(11): 4203-4209,
Suherman dan Suharti K. Insulin dan Antidiabetik Oral. Di dalam: Setiabudy GR, Nafrialdi, Elysabeth (Eds). Farmakologi dan Terapi. Jakarta: Departemen Farmakologi dan Terapeutik Fakultas Kedokteran Universitas Indonesia; 2007.
Cook MN, Girman CJ, Stein PP, Alexander CM, and Holman RR. Glycemic Control Continues to Deteriorate After Sulfonylureas are Added to Metformin among Patients with Type 2 Diabetes. Diabetes Care. 2005; 28(5): 995-1000.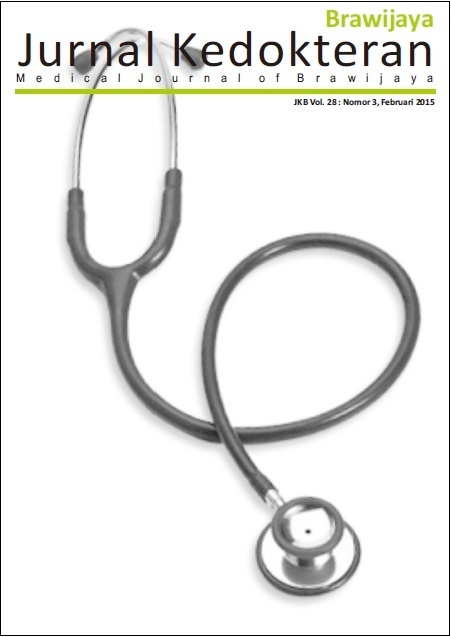 Downloads
License
Authors who publish with this journal agree to the following terms:
Authors retain copyright and grant the journal right of first publication with the work simultaneously licensed under a Creative Commons Attribution License that allows others to share the work with an acknowledgement of the work's authorship and initial publication in this journal.
Authors are able to enter into separate, additional contractual arrangements for the non-exclusive distribution of the journal's published version of the work (e.g., post it to an institutional repository or publish it in a book), with an acknowledgement of its initial publication in this journal.
Authors are permitted and encouraged to post their work online (e.g., in institutional repositories or on their website) prior to and during the submission process, as it can lead to productive exchanges, as well as earlier and greater citation of published work (See The Effect of Open Access).