Peran Pengetahuan dan Sikap Dokter dalam Ketepatan Koding Diagnosis berdasar ICD 10
Abstract
Berdasarkan data di RS X di Malang, sejak diterapkannya INA-CBG pada tahun 2009 masih terdapat ketidaksesuaian diagnosis dengan kode ICD-10. Tujuan penelitian ini untuk mengetahui peran faktor-faktor yang mempengaruhi ketepatan penulisan koding diagnosis ICD-10 oleh tenaga medis RS X di Malang. Desain penelitian ini menggunakan desain penelitian deskriptif kualitatif. Informan penelitian ini berjumlah 5 orang dengan menggunakan teknik wawancara mendalam (In depth interview) dan Focus Group Discussion (FGD). Hasil penelitian menunjukkan lemahnya pengetahuan, pemahaman dan sikap Dokter terhadap pentingnya akurasi koding diagnosis sesuai ICD 10 dalam manajemen di rumah sakit, meskipun sudah terpapar dengan pelatihan dan sosialisasi yang didukung dengan adanya prosedur standar. Rumah sakit perlu memperkuat pemahaman dan sikap positif Dokter terhadap akurasi koding diagnosis sesuai ICD yang didukung dengan mekanisme reward and punishment yang jelas
.Kata Kunci: Akurasi koding diagnosis,dokter, Â ICD 10, pengetahuan dan sikap
Downloads
Download data is not yet available.
References
Bowman ED and Abdelhak M. Coding Classification and Reimbursement Systems. In: Abdelhak M, Grostick S, and Hanken MA (Ed). Health Information: Management of a Strategic Resource. Philadelphia: WB Saunders Company; 2001.
Kasra K, Amrizal MN, and Syed MA. The Impact of Casemix System on Quality of Patient Care in a Class B Hospital in West Sumatera Province, Indonesia. BMC Health Service Research. 2012; 9(12): 2.
O'malley KJ, Cook KF, Price MD, Wildes KR, Hurdle JF, and Ashton CM. Measuring Diagnosis ICD Code Accuracy. Health Service Research. 2005; 40(5): 1620-1639.
Santos S, Murphy G, Baxter K, and Robinson KM. Organizational Factors Affecting the Quality of Hospital Clinical Coding. Health Information Management. 2008; 37(1): 25-37.
Rahman H, Hariyono W, dan Rosyidah. Kebijakan Pengisian Diagnosis Utama dan Keakuratan Kode Diagnosis Pada Rekam Medis Di Rumah Sakit PKU Muhammadiyah Yogyakarta. Kesehatan Masyarakat. 2011; 5(2): 162-232.
Huff G. Trainning Peer to Peer ICD 10. Journal of Ahima. 2014.
Stratton B. Supporting Time Pressed Physicians: AHIMA Launches Clinical Documentation for ICD 10 Online Trinning. (Online). http://www.ahima.org /~/media/AHIMA/Files/PR/N130814%20Press%20Release%20ICD-10%20Physician%20Training% 20FINAL.ashx
Indriani D, Kusnanto H, Mukti AG, dan Kuntoro. Sistem Pendukung Keputusan Klinis Untuk Efisiensi dalam Pelaksanaan INA CBGs. [Tesis]. Universitas Gajah Mada, Yogyakarta. 2012.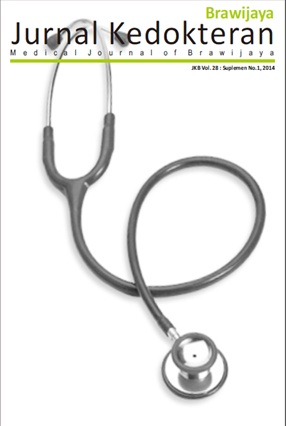 Downloads
License
Authors who publish with this journal agree to the following terms:
Authors retain copyright and grant the journal right of first publication with the work simultaneously licensed under a Creative Commons Attribution License that allows others to share the work with an acknowledgement of the work's authorship and initial publication in this journal.
Authors are able to enter into separate, additional contractual arrangements for the non-exclusive distribution of the journal's published version of the work (e.g., post it to an institutional repository or publish it in a book), with an acknowledgement of its initial publication in this journal.
Authors are permitted and encouraged to post their work online (e.g., in institutional repositories or on their website) prior to and during the submission process, as it can lead to productive exchanges, as well as earlier and greater citation of published work (See The Effect of Open Access).