Studi Kasus: Efek Suplemen Vitamin A dan C pada Perilaku Anak Autism Spectrum Disorder
Abstract
Anak Autism Spectrum Disorder (ASD) dengan patologi usus hipersensitifitas terhadap makanan atau leaky gut seringkali menunjukkan defisiensi vitamin dan mineral  diantaranya tidak tercukupinya kebutuhan vitamin A dan C dalam jangka waktu yang lama. Salah satu cara penanganan anak ASD adalah dengan memberikan suplemen vitamin A dan C. Penelitian ini bertujuan untuk mengetahui kecenderungan atau pengaruh penggunaan suplemen vitamin A dan C terhadap perilaku anak ASD. Rancangan penelitian yang digunakan adalah case study dengan mengamati perubahan perilaku pada lima kasus ASD yang menggunakan suplemen vitamin A dan C. Penilaian perilaku dilakukan dengan menggunakan Applied Behavioral Analysis. Hasil menunjukkan pada semua kasus menunjukkan konsumsi vitamin A dan C sebagai hasil suplemen vitamin. Pada satu kasus dengan absorbsi vitamin A dan C yang rendah karena kurangnya konsumsi lemak dan protein menunjukkan perilaku yang kurang. Empat kasus lain menunjukkan perilaku yang lebih baik.Kata Kunci: Autism Spectrum Disorder (ASD), perilaku, vitamin A, vitamin C
Downloads
Download data is not yet available.
References
Judarwanto W. Alergi Makanan dan Autisme. (Online) 2000. http://www.fik.ui.ac.id/pkko/files/ ALERGI%20MAKANAN%20DAN%20AUTISME%20yayan.doc [diakses 10 April 2008].
Sun X and Allison C. A review of the prevalence of Autism Spectrum Disorder in Asia. Research in Autism Spectrum Disorders. 2010; 4(2): 156-167.
McCandless J. Children with Starving Brains: A Medical Treatment Guide for Autism Spectrum Disorder. 4th edition. Wilton Manors, Florida: Bramble Books; 2009.
Levy SE, Mandell DS, and Schultz RT. Autism. The Lancet. 2009; 374: 1627-1638.
Gropper SS and Smith JL. Advance Nutrition and Human Metabolism. 6th edition. Belmont: Wadsworth Cengage Learning; 2009.
Kelley DS and Bendich A. Essential Nutrients and Immunologic Functions. The American Journal of Clinical Nutrition. 1996; 63(6): 994-996.
Jamain S, Quach H, Betancur C, et al. Mutations of the X-linked Genes Encoding Neuroligins NLGN3 and NLGN4 are Associated with Autism. Nature Genetics. 2003; 34: 27-29.
Zahar G. Metoda Balur Detoksifikasi Logam dan Radikal Bebas untuk Anak Autis Tanpa Diet. Jakarta: Perhimpunan Seminat Peluluh Radikal Bebas (PSPRB); 2004.
Curtis LT and Patel K. Nutritional and Environmental Approaches to Preventing and Treating Autism and Attention Deficit Hyperactivity Disorder (ADHD). The Journal of Alternative and Complementary Medicine. 2008; 14(1): 79-85.
Maulana M. Anak Autis â€Mendidik Anak Autis dan Gangguan Mental Lain Menuju Anak Cerdas dan Sehatâ€. Edisi ke 2. Jogjakarta: Katahati; 2008.
Ebstein RP, Mankuta D, Yirmiya N, and Malavasi F. Are Retinoids Potential Therapeutic Agents in Disorders of Social Cognition Including Autism? FEBS Letters. 2011; 585(11): 1529-1536
Kaplan BJ, Fisher JE, Crawford SG, Field CJ, and Kolb B. Case Report: Improved Mood and Behavior During Treatment with a Mineral-Vitamin Supplement: An Open-Label Case Series of Children. Journal of Child and Adolescent Psychopharmacology. 2004; 14(1): 115-122.
Mahan LK and Escott-Stump S. Food Nutrition and Diet Therapy. 11th edition. Philadelphia: WB Saunders Company; 2004.
Iqbal K, Khan A, and Khattak MMAK. Biological Significance of Ascorbic Acid (Vitamin C) in Human Health. Pakistan Journal of Nutrition. 2004; 3(1): 5-13.
Myers S and Johnson CP. Management of Children with Autism Spectrum Disorders. Pediatrics. 2007; 120(5): 1162-1182.
Jacob RA, Kelley DS, Pianalto FS, et al. Immunocompetence and Oxidant Defense During. The American Journal of Clinical Nutrition. 1991; 54(6): 1302-1309.
Campbell JD, Cole M, Bunditrutavorn B, and Vell AT. Ascorbic Acid is a Potent Inhibitor of Various Forms of T Cell Apoptosis. Cellular Immunology. 1999; 194(1): 1-5.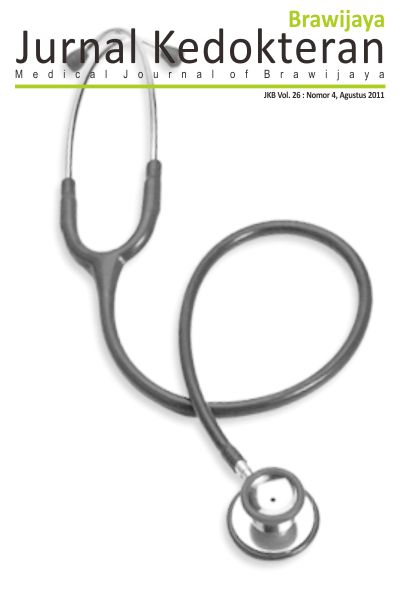 Downloads
License
Authors who publish with this journal agree to the following terms:
Authors retain copyright and grant the journal right of first publication with the work simultaneously licensed under a Creative Commons Attribution License that allows others to share the work with an acknowledgement of the work's authorship and initial publication in this journal.
Authors are able to enter into separate, additional contractual arrangements for the non-exclusive distribution of the journal's published version of the work (e.g., post it to an institutional repository or publish it in a book), with an acknowledgement of its initial publication in this journal.
Authors are permitted and encouraged to post their work online (e.g., in institutional repositories or on their website) prior to and during the submission process, as it can lead to productive exchanges, as well as earlier and greater citation of published work (See The Effect of Open Access).