Chromosome Aberration on Growth and Developmental Disorder
Keywords:
Chromosomes, development, disorders, growth
Abstract
Growth and development in humans begin at conception, which shows progress and interdependence. Normal children show the characteristic of growth and development. In children with growth and development disorder, chromosomal abnormality may be found. This study aimed to determine chromosomal abnormality in patients with growth and development disorder. The samples were taken from karyotype results of patients in the Medical Genetics Laboratory, Faculty of Medicine, Universitas Wijaya Kusuma Surabaya, from 2010-2020. The inclusion criteria were infants to adolescents aged 24 years and unmarried who experienced impaired growth and development, including sexual development. Chromosomal abnormalities were obtained from cytogenetic analysis using the G-banding method. From 75 samples with growth and development disorders, there were abnormalities in the number of autosomal chromosomes and sex chromosomes found in patients with Down syndrome, Turner syndrome, Klinefelter syndrome, and Edwards syndrome. Chromosomal structural abnormalities found were deletion, translocation, inversion, duplication, marker chromosome, and heteromorphism. This study showed the importance of karyotyping in children and adolescents with growth and developmental disorders.
Downloads
Download data is not yet available.
References
Arun R, Shailaja, and Rao Prasanna. Growth and Development in Children: An Ayurvedic Perspective. International Journal of Ayurvedic and Herbal Medicine. 2013; 3(5): 1337–1342.
Koletzko B, Chourdakis M, Grote V, et al. Regulation Of Early Human Growth: Impact on Long-Term Health. Annals of Nutrition & Metabolism. 2014; 65(2-3): 101–109.
National Sexual Violence Research Center. An Overview on Healthy Childhood Sexual Development. (Online) 2016. https://www.nationalcac.org/wp-content/uploads/2016/08/HealthySexualDevelopmentOverview.pdf
García‑Acero M, Moreno‑Niño O, Suárez-Obando F, et al. Disorders of Sex Development: Genetic Characterization of a Patient Cohort. Molecular Medicine Reports. 2020; 21(1): 97–106.
Witchel SF. Disorders of Sex Development. Best Practice & Research. Clinical Obstetrics & Gynaecology. 2018; 48: 90-102.
Markosyan R. Patients with Disorders of Sex Development. Annals of Pediatric Endocrinology & Metabolism. 2021; 26(2): 74–79.
Pang KC, Feldman D, Oertel R, and Telfer M. Molecular Karyotyping in Children and Adolescents with Gender Dysphoria. Transgender Health. 2018; 3(1): 147–153.
Kohva E, Miettinen PJ, Taskinen S, Hero M, Tarkkanen A, Raivio T. Disorders of Sex Development: Timing of Diagnosis and Management in a Single Large Tertiary Center. Endocrine Connections. 2018; 7(4): 595–603.
Vora KA and Srinivasan S. A Guide to Differences/Disorders of Sex Development/Intersex in Children and Adolescents. Australian Journal of General Practice. 2020; 49(7): 417–422.
Howe B, Umrigar A, and Tsien F. Chromosome Preparation from Cultured Cells. Journal of Visualized Experiments: JoVE. 2014; (83): 3–7.
Centers for Disease Control and Prevention. Growth Charts for Children with Down Syndrome. (Online) 2011. https://www.cdc.gov/ncbddd/birthdefects/downsyndrome/growth-charts.html
Rieser P and Davenport M. Turner Syndrome A Guide for Families. States, Turn Syndr Soc United States. (Online) 2017. https://turnersyndromefoundation.org/wp-content/uploads/2017/08/New-Turner-Syndrome-Guide-for-Families-Patricia-Reiser-CFNP-and-Marsha-Davenport-MD.pdf
Centers for Disease Control and Prevention. Growth Charts for Girls 2 to 20 years. (Online) 2000. https://www.cdc.gov/growthcharts/data/set1clinical/cj41c022.pdf
Turnpenny P and Ellard S. Emery's Elements of Medical Genetics. 15th edition. Amsterdam: Elsevier; 2017.
Karkera S. A Current Knowledge of "Down Syndrome: A Review." Journal of Dental and Medical Sciences. 2021; 3(1): 805–810.
Attia AM, Ghanayem NM, and El Naqeeb HH. Sexual and Reproductive Functions in Men with Down′S Syndrome. Menoufia Medical Journal. 2015; 28(2): 471-476.
Nurkhairulnisa AI, Chew KT, Zainudin AA, et al. Management of Menstrual Disorder in Adolescent Girls with Intellectual Disabilities: A Blessing or a Curse? Obstettic and Gynecology International. 2018; 2018: 1-5.
Oulmane Z, Hilali MK, Cherkaoui M. Characteristics of Menarcheal Age, Menstrual Hygiene and Socio-Demographic Factors in Girls with Down Syndrome in Morocco. Social Work in Public Health. 2021; 36(5): 537–547.
Oktay K, Bedoschi G, Berkowitz K, et al. Fertility Preservation in Women with Turner Syndrome: A Comprehensive Review and Practical Guidelines. Journal of Pediatric and Adolescent Gynecology. 2016; 29(5): 409–416.
D'Ambrosio F, Chan JT, Aslam H, Aguirre Castaneda R, De Simone L, and Shad Z. Turner Syndrome Due to Xp22.33 Deletion with Preserved Gonadal Function: Case Report. Oxford Medical Case Reports. 2019; 2019(5): 191–194.
Efthymiadou A, Stefanou EG, and Chrysis D. 45,X/46,XY Mosaicism: A Cause of Short Stature in Males. Hormones. 2012; 11(4): 501–504.
Jafari-Ghahfarokhi H, Moradi-Chaleshtori M, Liehr T, Hashemzadeh-Chaleshtori M, Teimori H, and Ghasemi-Dehkordi P. Small Supernumerary Marker Chromosomes and Their Correlation with Specific Syndromes. Advanced Biomedical Research. 2015; 4(1): 1-7.
Samango-Sprouse CA, Counts DR, Tran SL, Lasutschinkow PC, Porter GF, and Gropman AL. Update on the Clinical Perspectives and Care of the Child with 47,XXY(Klinefelter Syndrome). The Application of Clinical Genetics. 2019; 12: 191–202.
Quiroga R, Monfort S, Oltra S, Ferrer-Bolufer I, et al. Partial Duplication of 18q Including a Distal Critical Region for Edwards Syndrome in a Patient with Normal Phenotype and Oligoasthenospermia: Case Report. Cytogenetic and Genome Research. 2011; 133(1): 78–83.
Chang YW, Wang PH, Li WH, et al. Balanced and Unbalanced Reciprocal Translocation: An Overview of a 30-Year Experience in a Single Tertiary Medical Center in Taiwan. Journal of the Chinese Medical Association. 2013; 76(3): 153–157.
Kosyakova N, Grigorian A, Liehr T, et al. Heteromorphic Variants of Chromosome 9. Molecular Cytogenetics. 2013; 6(1): 1–11.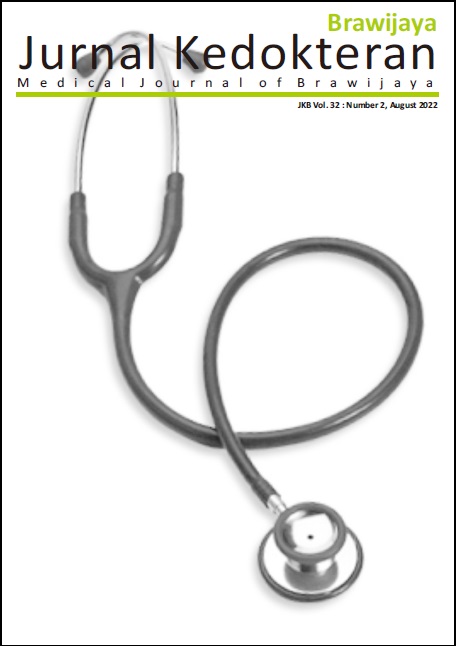 Downloads
License
Authors who publish with this journal agree to the following terms:
Authors retain copyright and grant the journal right of first publication with the work simultaneously licensed under a Creative Commons Attribution License that allows others to share the work with an acknowledgement of the work's authorship and initial publication in this journal.
Authors are able to enter into separate, additional contractual arrangements for the non-exclusive distribution of the journal's published version of the work (e.g., post it to an institutional repository or publish it in a book), with an acknowledgement of its initial publication in this journal.
Authors are permitted and encouraged to post their work online (e.g., in institutional repositories or on their website) prior to and during the submission process, as it can lead to productive exchanges, as well as earlier and greater citation of published work (See The Effect of Open Access).