Perempuan 17 tahun dan Laki-laki 15 tahun dengan Interdigitating Dendritic Cell Sarcoma (IDCS)
Keywords:
Antibodi CD1a, antibodi anti S100, imunohistokimia, interdigitating dendritic cell sarcoma, manifestasi tulang
Abstract
Neoplasma yang berasal dari sel dendritik dan histiosit merupakan keganasan yang jarang terjadi, <1% dari semua neoplasma. Interdigitating dendritic cell sarcoma (IDCS) merupakan keganasan yang jarang terjadi yang berasal dari antigen-presenting cells sistem imun.  Keganasan ini seringkali melibatkan limfonodi, dan meskipun jarang dapat terjadi ekstranodal. Telah dilaporkan dua kasus dengan IDCS pada tulang. Kasus pertama, wanita 17 tahun dengan fraktur tulang paha kanan. Pemeriksaan radiologis menunjukkan fraktur 1/3 proksimal diafise dan lesi litik yang dicurigai fraktur patologis. Kasus kedua, laki-laki 15 tahun dengan massa pada region temporoparietal kanan. Pemeriksaan radiologis menunjukkan proses dengan lesi osteolitik pada calvaria yang dicurigai proses metastase. Analisa imunohistokimia pada kedua kasus tersebut menunjukkan antibodi anti S100 yang positif dan antibodi CD1a yang negatif. Pasien pertama telah mendapat kemoterapi dengan regimen CHOP (Siklofosfamid-Doksorubisin-Vinkristin-Prednison) sebanyak 6 siklus dan mengalami perbaikan secara klinis sedangkan kasus kedua kami kehilangan kontak. 
Downloads
Download data is not yet available.
References
Dalia S, Shao H, Sagatys E, Cualing H, and Sokol L. Dendritic Cell and Histiocytic Neoplasms: Biology, Diagnosis, and Treatment. Cancer Control. 2014; 21(4): 290-300.
Saygin C, Uzunaslan D, Ozguroglu M, Senocak M, and Tuzuner N. Dendritic Cell Sarcoma: A Pooled Analysis Including 462 Cases with Presentation of Our Case Series. Critical Reviews in Oncology/Hematology 2013; 88(2): 253-271.
Han SW, Kim ZS, Kim HM, et al. Interdigitating Dendritic Cell Sarcoma Occurred Alone in Axilla. Journal of the Korean Surgical Society. 2012; 82(5): 330-334.
Gaertner EM, Tsokos M, Derringer GA, Neuhauser TS, Arciero C, and Andriko JA. Interdigitating Dendritic Cell Sarcoma: A Report of Four Cases and Review of the Literature. American Journal of Clinical Pathology 2001; 115(4): 589-597.
Ohtake H and Yamakawa M. Interdigitating Dendriting Cell sarcoma and Follicular Dendritic Cell Sarcoma: Histopathological Finding for Differential Diagnosis. Journal of Clinical and Experimental Hematopathology. 2013; 53(3): 179-184.
Rosenberg SA, Niglio SA, Jo VY, and Goydos JS. Interdigitating Dendritic Cell Sarcoma Presenting in the Skin: Diagnosis and the Role of Surgical Resection, Chemotherapy and Radiotherapy in Management. Rare Tumors. 2014; 6(4): 5573.
Pokuri VK, Merzianu M, Gandhi S, Baqai J, Loree TR, and Bhat S. Interdigitating Dendritic Cell Sarcoma. Journal of the National Comprehensive Cancer Network. 2015; 13(2): 128-132.
Ye Z, Liu F, Cao Q, and Lin H. Interdigitating Dendritic Cell sarcoma of Lymph Node Mimicking Granuloma: A Case Report and Review of The Literature. Polish Journal of Pathology 2011; 62(4): 274-277.
Lee S, Lee SR, Chang WJ, Kim HS, Kim BS, and Kim IS. Succesful Treatment of Disseminated Interdigitating Dendritic Cell Sarcoma with Adriamycin, Bleomycin, Vinblastine, and Dacarbazine Chemotherapy. The Korean Journal of Hematology. 2012; 47(2): 150-153.
Adam Z, Pour L, Vesely K, et al. Interdigitating Dendritic Cell Sarcoma of the Leg. Onkologie. 2009; 32(6): 364–365.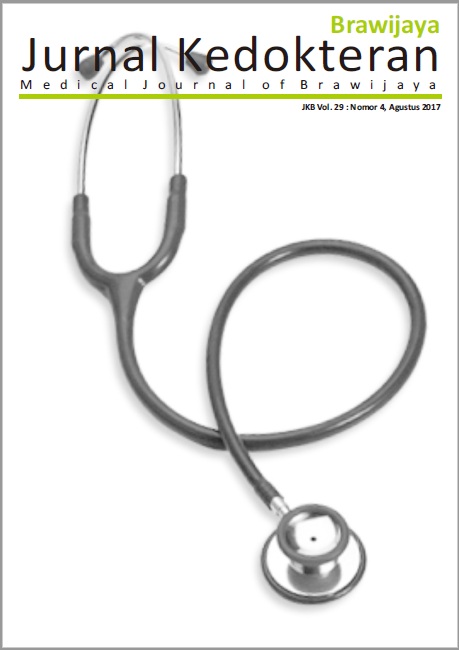 Downloads
License
Authors who publish with this journal agree to the following terms:
Authors retain copyright and grant the journal right of first publication with the work simultaneously licensed under a Creative Commons Attribution License that allows others to share the work with an acknowledgement of the work's authorship and initial publication in this journal.
Authors are able to enter into separate, additional contractual arrangements for the non-exclusive distribution of the journal's published version of the work (e.g., post it to an institutional repository or publish it in a book), with an acknowledgement of its initial publication in this journal.
Authors are permitted and encouraged to post their work online (e.g., in institutional repositories or on their website) prior to and during the submission process, as it can lead to productive exchanges, as well as earlier and greater citation of published work (See The Effect of Open Access).