Pengaruh Ekstrak Daun Kersen (Muntingia calabura L) terhadap Kolesterol Darah, Soluble ICAM-1 dan Pembentukan Sel Busa pada Tikus dengan Diet Tinggi Lemak dan Kolesterol
Keywords:
Daun kersen, kolesterol, soluble ICAM-1, sel busa
Abstract
Ekstrak daun kersen (EDK) terbukti mempunyai aktivitas antioksidan dan anti-inflamasi yang signifikan namun belum pernah dilakukan penelitian EDK terhadap kadar kolesterol dan inflamasi vaskuler. Penelitian ini bertujuan untuk membuktikan pengaruh EDK terhadap kadar kolesterol darah, kadar soluble ICAM-1 dan pembentukan sel busa aorta tikus wistar yang diberi diet tinggi lemak dan kolesterol (DTL-TK). Penelitian dilakukan dengan Post Test-Only Controlled Group Design. Tikus Wistar jantan sebanyak 24 ekor dirandom menjadi 4 kelompok diantaranya kontrol negatif (KN), kontrol positif (KP), EDK dosis 1 (D1), EDK dosis 2 (D2). KN diberi diet normal, KP diberi DTL-TK saja, D1 diberi DTL-TK dan EDK 250mg/kg BB, D2 diberi DTL-TK dan EDK 500mg/kg BB. Pakan dan EDK diberikan 1 kali dalam sehari. EDK diberikan menggunakan sonde, bersamaan dengan pemberian pakan selama 8 minggu. Hasil penelitian menunjukkan bahwa terdapat perbedaan bermakna (p<0,05) antara KN dan KP pada kadar kolesterol HDL. Terdapat perbedaan bermakna (p<0,05) antara KN dan D1 pada kadar kolesterol total. Terdapat perbedaan bermakna (p<0,05) antara KP dan D1 pada kadar soluble ICAM-1. Terdapat perbedaan bermakna (p<0,05) antara KP dan D2 pada kadar kolesterol total, kolesterol HDL, dan kadar soluble ICAM-1. Tidak terdapat perbedaan bermakna (p>0,05) antara D1 dan D2 pada semua parameter. Hasil pengamatan histopatologi aorta abdominal belum menunjukkan pembentukan sel busa diantara 4 kelompok. EDK dosis 500mg/kg BB dapat menurunkan kadar kolesterol total tikus yang diberi DTL-TK, EDK dosis 250mg/kg BB dan 500mg/kg BB dapat menurunkan kadar soluble ICAM-1 tikus yang diberi DTL-TK.
Kata Kunci: Daun kersen, kolesterol, soluble ICAM-1, sel busa
Downloads
Download data is not yet available.
References
Milias GA, Panagiotakos DB, Pitsavos C, Xenaki D, Panagopoulos G, and Stefanadis C. Prevalence of Self-Reported Hypercholesterolaemia and its Relation to Dietary Habits, in Greek Adults; a National Nutrition and Health Survey. Lipid in Health and Disease. 2006; 5(5).
Rolfes SR, Pinna K, and Whitney E. Understanding Normal and Clinical Nutrition. 9th Edition. Canada: Wadsworth Cengage Learning; 2012; pp. 271.
Yaghmaie P, Kazem Parivar, and Minou Haftsavar. Effect of Citrus aurantifolia Peel Essential Oil on Serum Cholesterol Levels in Wistar Rats. Journal of Paramedical Science. 2011; 2(1): 29-32.
World Health Organization. Noncommunicable Diseases Country Profiles 2011. Geneva: World Health Organization; 2011.
Mendis S, Puska P, and Norrving B. Global Atlas on Cardiovasculer Disease Prevention and Control. Geneva: World Health Organization in Collaboration with the World Heart Federation and World Stroke Organization; 2011; pp. 8.
Erickson KL, Kelley DS, and Hubbard NE. Dietary Fat and Immunity in Humans. In: Gershwin ME, Nestel P, and Keen CL (Eds). Handbook of Nutrition and Immunity. Totowa, New Jersey: Humana Press; 2004; pp. 141-145.
Prabha SP, Ansil PN, Nitha A, Wills PJ, and Latha MS. Anti-Atherogenic Activity of Methanolic Extract of Gardenia gummifera Linn. F. on High Fat Diet Induced Atherosclerosis in Rats. International Journal of Pharmacy and Pharmaceutical Sciences. 2013; 5(2): 388-393.
Calder PC and Catherine JF. Nutrition and the Immune Function. New York: CAB International; 2002; pp. 65-67.
Gustavsson C, Agardh CD, Zetterqvist AV, Nilsson J, Agardh E, and Gomez MF. Vascular Cellular Adhesion Molecule-1 (VCAM-1) Expression in Mice Retinal Vessels is affected by Both Hyperglycemia and Hyperlipidemia. PloS ONE. 2010; 5(9): 1-12.
Witkowska MA. Soluble ICAM-1: A Marker of Vascular Inflammation and Lifestyle. Cytokine. 2005; 31(2): 127-134.
Fotis L, Agrogiannis G, Vlachos IS, et al. Intercellular Adhesion Molecule (ICAM)-1 and Vascular Cell Adhesion Molecule (VCAM)-1 at the Early Stages of Atherosclerosis in a Rat Model. In Vivo. 2012; 26(2): 243-250.
Karásek D, Vaverková H, Halenka M, Budíková M, and Novotný D. Soluble Cell Adhesion Molecules S-VCAM-1 and S-ICAM-1 in Subjects with Familial Combined Hyperlipidemia. Biomedical papers of the Medical Faculty of the University Palacký, Olomouc, Czechoslovakia. 2005; 149(1): 101-108.
Du Z, Yang Y, and Hu Y. A Long-Term High-Fat Diet Increases Oxidative Stress, Mitochondrial Damage and Apoptosis in the Inner Ear of D-Galactose-Induced Aging Rats. Hearing Research. 2012; 287(1-2): 15-24.
Kustiyah I dan Sarjadi PA. Pengaruh Berbagai Variasi Dosis Ekstrak Morinda citrifolia terhadap Kadar Lipid Serum dan Perkembangan Lesi Aterosklerotik pada Aorta Abdominalis Tikus Wistar. Media Medika Indonesia. 2003; 38(4): 193-202.
Sufian AS, Ramasamy K, Ahmat N, Zakaria ZA, and Yusof MI. Isolation and Identification of Antibacterial and Citotoxic Compounds from the Leaves of Muntingia calabura L. Journal of Ethnopharmacology. 2013; 146(1): 198-204.
Sani MHM, Zakaria ZA, Balan T, Teh LK, and Salleh MZ. Antinociceptive Activity of Methanol Extract of Muntingia calabura Leaves and the Mechanisms of Action Involved. Evidence-Based Complementary and Alternative Medicine. 2012; 2012: 1-10.
Yusof MIM, Salleh MZ, Kek TK, Ahmat N, Azmin NFN, and Zakaria ZA. Activity-Guided Isolation of Bioactive Constituents with Antinociceptive Activity from Muntingia calabura L. Leaves Using the Formalin Test. Evidence-Based Complementary and Alternative Medicine. 2013; 2013: 1-9.
Sindhe MA, Bodke Y, and Aswathanarayanappa C. Antioxidant and In Vivo Anti-Hyperglycemic Activity of Muntingia calabura Leaves Extracts. Der Pharmacia Lettre. 2013; 5(3): 427-435.
Zakaria ZA, Mohamed AM, Jamil NS, et al. In Vitro Antiproliferative and Antioxidant Activities of the Extracts of Muntingia calabura Leaves. American Journal of Chines Medicine. 2011; 39(1): 183-200.
Shih CD, Chen JJ, and Lee HH. Activation of Nitric Oxide Signaling Pathway Mediates Hypotensive Effect of Muntingia calabura L (Tiliaceae) Leaf Extract. American Journal of Chines Medicine. 2006; 34(5): 857-872.
Zakaria ZA, Hazalin NAMN, Zaid SNHM, et al. Antinociceptive, Anti-Inflammatory and Antipyretic Effects of Muntingia calabura Aqueous Extract in Animal Models. Journal of Natural Medicines. 2007; 61(4): 443-448.
Roza JM, Zheng XL, and Guthrie N. Effect of Citrus Flavonoids and Tocotrienols on Serum Cholesterol Levels in Hypercholesterolemic Subjects. Alternative Therapies in Health and Medicine. 2007; 13(6): 44-48.
Shabrova EV, Tarnopolsky O, Singh AP, Plutzky J, Vorsa N, and Quadro L. Insights into the Molecular Mechanisms of the Anti-Atherogenic Actions of Flavonoids in Normal and Obese Mice. PloS ONE. 2011; 6(10): e24634.
Murwani S, Mulyohadi A, and Ketut M. Diet Aterogenik pada Tikus Putih (Rattus Novergicus Strain Wistar) sebagai Model Hewan Aterosklerosis. Jurnal Kedokteran Brawijaya. 2006; 22(1): 6-9.
Voight R. Buku Pelajaran Teknologi Farmasi. Edisi ke 5. Yogyakarta: UGM Press; 1995.
Chawla R. Practical Clinical Biochemistry Methods and Interpretations. Third Edition. New Delhi, India: Jaypee Brothers Medical Publishers; 2006.
Culling CFA. Handbook of Histopathological and Histochemical Techniques. Third Edition. London: Butterworths; 2013.
Swithers SE, Ogden SB, and Davidson TL. Fat Substitutes Promote Weight Gain in Rats Consuming High-Fat Diets. Behavioral Neuroscience. 2011; 125(4): 512-518.
Shi D, Chen C, Zhao S, Ge F, Liu D, and Song H. Walnut Polyphenols Inhibit Pancreatic Lipase Activity In Vitro and Have Hypolipidemic Effect on High-Fat Diet-Induced Obese Mice. Journal of Food and Nutrition Research. 2014; 2(10): 757-763.
Katakami N, Kaneto H, Osonoi T, et al. Usefulness of Lipoprotein Ratios in Assessing Carotid Atherosclerosis in Japanese Type 2 Diabetic Patients. Atherosclerosis. 2011; 214(2): 442-447.
Lee SO, Simons AL, Murphy PA, and Hendrich S. Soyasaponin Lowered Plasma Cholesterol and Increased Fecal Bile Acids in Female Golden Syrian Hamsters. Experimental Biology and Medicine. 2005; 230(7): 472-478.
Sato M, Ueda T, Nagata K, et al. Dietary Kakrol (Momordica dioica roxb) Flesh Inhibits Triacylglycerol Absorption and Lowers the Risk for Development of Fatty Liver in Rats. Experimental Biology and Medicine. 2011; 236(10): 1139-1146.
Kamisoyama H, Honda K, Tominaga Y, Yokota S, and Hasegawa S. Investigation of the Anti-Obesity Action of Licorice Flafonoid Oil in Diet Induced Obese Rats. Bioscience, Biotechnology, and Biochemistry. 2008; 72(12): 3225-3231.
Nicholls SJ, Tuzcu EM, Sipahi I, et al. Statins, High-Density Lipoprotein Cholesterol, and Regression of Coronary Atherosclerosis. Journal of the American Medical Association. 2007; 297(5): 499-508.
Aptekmann NP and Cesar TB. Long-Term Orange Juice Consumption is Associated with Low LDL-Cholesterol and Apolipoprotein B in Normal and Moderately Hypercholesterolemic Subjects. Lipids in Health and Disease. 2013; 12(119): 1-10.
Troup R, Hayes JH, Raatz SK, et al. Effect of Black Tea Intake on Blood Cholesterol Concentrations in Individuals with Mild Hypercholesterolemia: a Diet-Controlled Randomized Trial. Journal of the Academy Nutrition and Dietetics. 2015; 115(2): 264-271.
Oliveira TT, Ricardo KFS, Almeida MR, Costa MR, and Nagem TJ. Hypolipidemic Effect of Flavonoids and Cholestyramine in Rats. Latin American Journal of Pharmacy. 2007; 26(3): 407-410.
Mooradian AD, Haas MJ, and Wong NC. The Effect of Select Nutrients on Serum High-Density Lipoprotein Cholesterol and Apolipoprotein A-I Levels. Endocrine Reviews. 2006; 27(1): 2-16.
Nijveldt RJ, van Nood E, van Hoorn DE, Boelens PG, van Norren K, and van Leeuwen PA. Flavonoids: A Review of Probable Mechanisms of Action and Potential Applications. The American Journal of Clinical Nutrition. 2001; 74(4): 418-425.
Wang N, Wan JB, Chan SW, et al. Comparative Study on Saponin Fractions from Panax Notoginseng Inhibiting Inflammation Induced Endothelial Adhesion Molecule Expression and Monocyte Adhesion. Chinese Medicine. 2011; 6(37): 1-12.
Kong L, Luo C, Li X, Zhou Y, and He H. The Anti-Inflammatory Effect of Kaempferol on Early Atherosclerosis in High Cholesterol Fed Rabbits. Lipids in Health and Disease. 2013; 12(155): 12.
Schrijvers DM1, De Meyer GR, Herman AG, and Martinet W. Phagocytosis in Atherosclerosis: Molecular Mechanisms and Implications for Plaque Progression and Stability. Cardiovascular Research. 2007; 73(3): 470-480.
Du Z, Yang Y, Hu Y, et al. A Long-Term High-Fat Diet Increases Oxidative Stress, Mitochondrial Damage and Apoptosis in the Inner Ear of D-Galactose-Induces Aging Rats. Hearing Research. 2012; 287(1-2): 15-24.
Song SH, Min BI, Lee JH, and Cho KS. Chronological Effects of Atherogenic Diets on the Aorta, Liver and Spleen of Rabbits. Journal of Korean Medical Sciences. 2000; 15(4): 413-419.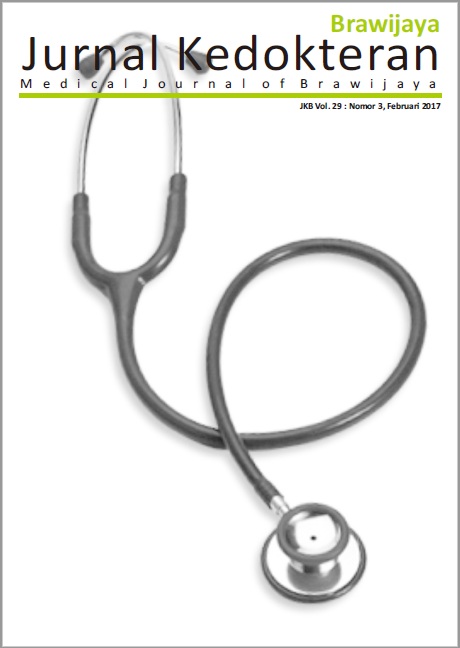 Downloads
License
Authors who publish with this journal agree to the following terms:
Authors retain copyright and grant the journal right of first publication with the work simultaneously licensed under a Creative Commons Attribution License that allows others to share the work with an acknowledgement of the work's authorship and initial publication in this journal.
Authors are able to enter into separate, additional contractual arrangements for the non-exclusive distribution of the journal's published version of the work (e.g., post it to an institutional repository or publish it in a book), with an acknowledgement of its initial publication in this journal.
Authors are permitted and encouraged to post their work online (e.g., in institutional repositories or on their website) prior to and during the submission process, as it can lead to productive exchanges, as well as earlier and greater citation of published work (See The Effect of Open Access).