Efektivitas Ekstrak Daun Sirsak (Annona Muricata) dalam Menurunkan Kadar TNFα dan Meningkatkan Kadar NO Uji Coba pada Mencit Swiss yang Diinokulasi Plasmodium Berghei
Keywords:
Annona muricata, NO, P. berghei ANKA, TNF-α
Abstract
Ekstrak daun sirsak (Annona muricata) mengandung antioksidan seperti flavanoid, acetogenins yang memiliki peran sebagai antiplasmodium secara in vitro. Penelitian ini bertujuan menguji pengaruh ekstrak etanol daun sirsak terhadap penurunan kadar Tumor Necrosis Fakctor-alpha (TNFα) dan peningkatan kadar Nitric Oxide (NO) pada limpa mencit Swiss betina yang diinokulasi Plasmodium berghei ANKA. Desain penelitian ini adalah Post Test only randomized Control Group Design. Sampel terdiri dari mencit Swiss normal (K-), mencit yang diinokulasi P. berghei ANKA (K+), mencit yang diberikan ekstrak daun sirsak 100 mg/KgBB/hari (P1), mencit yang diberikan ekstrak daun sirsak 200mg/KgBB/hari (P2), mencit yang diinokulasi P. berghei ANKA dan diberikan ekstrak 100mg/KgBB/hari (P3), mencit yang diinokulasi P. berghei ANKA dan diberikan ekstrak 200mg/KgBB/hari (P4). Rerata kadar TNFα kelompok P4 lebih rendah di banding kelompok yang lain (X=403,88). Uji Bonferroni kelompok P4 berbeda bermakna (p=0,04). Rerata kadar NO kelompok P3 (0,93) lebih tinggi dibanding K(+) dan P4. Hasil uji Mann whitney menunjukkan bahwa kadar NO berbeda bermakna antara K(+) dengan K(-), K(+) dengan P1, K(+) dengan P2, K(-) dengan P4, P1 dengan P4, P2 dengan P4. Hasil uji korelasi Spearmen Rank antara kadar TNFα dan NO menunjukkan adanya korelasi (p <0,05).
Downloads
Download data is not yet available.
References
DAFTAR PUSTAKA
World Health Organization. World Malaria Report 2011. Geneva, Switzerland: WHO; 2011.
Kementerian Kesehatan Republik Indonesia. Epidemiologi Malaria di Indonesia. Jakarta: Buletin Jendela Data dan Informasi Kesehatan; 2011.
Sianny S dan Herni S. Efek Anti Malaria Ekstrak Brotowali (Tinospora crispa) pada Mencit yang Diinfeksi Plasmodium berghei. Jurnal Ilmiah Kedokteran Wijaya Kusuma. 2007; 1 (1) : 13 - 22.
Susy T dan Khie K. Potensi Buah Merah Sebagai Antioksidan dalam Mengatasi Malaria Berghei pada Mencit Strain Balb/C. Majalah Kedokteran Indonesia. 2010; 60(12): 571-575.
Schofield L and Grau GE. Immunological Processes in Malaria Pathogenesis. Nature Reviews Immunology. 2005; 5: 722-735.
Chen Q, Schlichtherle M, and Wahlgren M. Molecular Aspect of Severe Malaria. Clinical Microbiology Review. 2000; 13(3): 439-450.
Perera MK, Herath NP, Pathirana SL, et al. Association of High Plasma TNF-alpha Levels and TNF-alpha/IL-10 Ratios with TNF2 Allele in Severe P. Falciparum Malaria Patients in Sri Lanka. Pathogens and Global Health. 2013; 107(1): 21-29
Cabrales P, Zanini GM, Meays D, Frangos JA, and Carvalho LJ. Nitric Oxide Protection Againts Murine Cerebral Malaria is Associated with Improved Cerebral Microcirculatory Physiology. The Journal of Infectious Diseases. 2011; 203(20): 1454-1463.
Newton CRJC, Hien TT, and White N. Cerebral Malaria. Journal of Neurology, Neurosurgery, & Psychiatry. 2000; 69: 433-441.
Fitri LE, Suhendwo W, Murwarni S, Muliartha IKG, dan Ali M. Effect of Combined Therapy Using Chloroquine and Vitamin C to The Peritoneal Macrophage Functionin Balb/c Strain Mice Infected by Plasmodium Berghei. Majalah Kedokteran Unibraw. 2003; 19(3): 99-103.s
Mishra S, Ahmad S, Kumar N, and Sharma BK. Annona muricata (The Cancer Killer): A Review. The Global Journal of Pharmaceutical Research. 2013; 2(1): 1613-1618.
Syahida M, Maskat MY, Suri R, Mamot S, and Hadijah H. Soursop (Anona muricata L.): Blood Hematology and Serum Biochemistry of Sprague-Dawley Rats. International Food Research Journal. 2012; 19(3): 955-959.
Hanum PS, Hayano M, and Kojima S. Cytokine and Chemokine Responses in a Cerebral Malaria Susceptible or Resistant Strain of Mice to Plasmodium Berghei ANKA Infection: Early Chemokine Expression in the Brain. International Immunology. 2003; 15(5): 633-640.
Julius M, Rebecca W, Francis K, Zipporah N, Viviene M, and Muregi FW. Cytokine Levels Associated with Experimental Malaria Pathology during Plasmodium berghei ANKA Infection in a Mouse Model. Journal of Clinical Immunology and Immunopathology Research. 2013; 5(1): 1-8
Depinay N, Franetich JF, Grüner AC, et al. Inhibitory Effect of TNFα on Malaria Pre-erythrocytic Stage Development: Influence of Host Hepatocyte/Parasite Combinations. PLoS One. 2011; 6(3): 1-8.
Miller LH, Baruch DI, Marsh K, and Doumbo OK. The Pathogenic Basis of Malaria. Nature publishing group. 2002; 415(6872): 673-679.
Kinra P and Dutta V. Serum TNFα Levels: A Prognostic Marker for Assesment of Severity of Malaria. Tropical Biomedicine. 2013; 30(4): 645-653
Clark IA, Alleva LM, Mills AC, and Cowden WB. Pathogenesis of Malaria and Clinically Similiar Conditions. Clinical Microbiology Review. 2004; 17(3): 509-539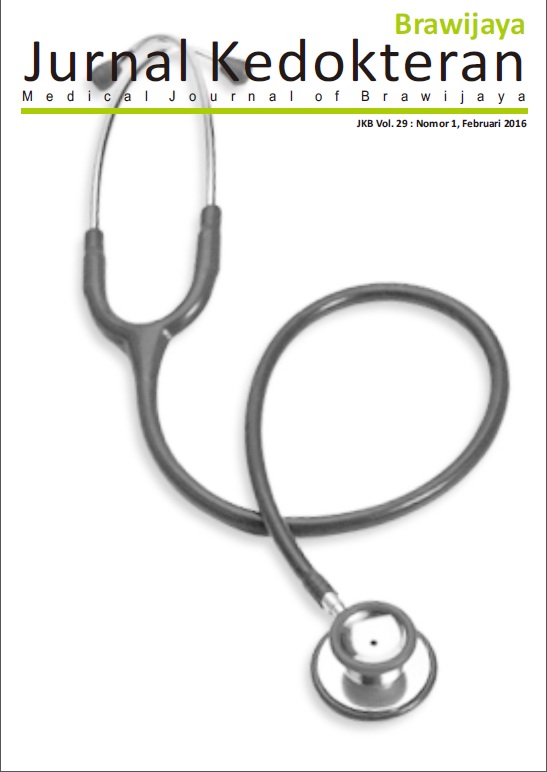 Downloads
License
Authors who publish with this journal agree to the following terms:
Authors retain copyright and grant the journal right of first publication with the work simultaneously licensed under a Creative Commons Attribution License that allows others to share the work with an acknowledgement of the work's authorship and initial publication in this journal.
Authors are able to enter into separate, additional contractual arrangements for the non-exclusive distribution of the journal's published version of the work (e.g., post it to an institutional repository or publish it in a book), with an acknowledgement of its initial publication in this journal.
Authors are permitted and encouraged to post their work online (e.g., in institutional repositories or on their website) prior to and during the submission process, as it can lead to productive exchanges, as well as earlier and greater citation of published work (See The Effect of Open Access).