Ekspresi Human Leukocyte Antigen–C di Trofoblas dan Natural Killer Cell di Desidua pada Preeklampsia Berat
Keywords:
HLA-C, kehamilan normal, PEB, sel NK
Abstract
Preeklampsia Berat (PEB) masih merupakan penyebab utama morbiditas dan mortalitas maternal maupun perinatal. Kejadian preeklampsia berkisar antara 4,4-17,5% dari ibu hamil. Human Leukocyte Antigen-C (HLA-C) dan Natural Killer cell (sel NK) diduga memegang peranan penting terhadap proses terjadinya preeklampsia. Penelitian ini bertujuan untuk mengetahui ekspresi HLA-C dan sel NK pada PEB, dengan menggunakan metode observasional analitik dan potong lintang. Penelitian dilakukan pada bulan Desember 2014-Januari 2015 di bagian Obstetri dan Ginekologi RSUD Dr. Moewardi Surakarta dan Laboratorium Patologi Anatomi Fakultas Kedokteran Universitas Sebelas Maret Surakarta. Jumlah sampel 40 yang telah memenuhi kriteria inklusi dan eksklusi dibagi menjadi 2 kelompok, yaitu 20 PEB dan 20 hamil normal. Semua sampel dilakukan pemeriksaan ekspresi HLA-C pada trofoblasnya dan sel NK pada desidua dengan metode imunohistokimia dan dilakukan analisis statistik dengan uji t. Rerata ekspresi HLA-C di trofoblas pada kelompok PEB : 15,39±3,45 dan kehamilan normal 8,07±3,70, dengan nilai  p=0,00 (p<0,05).  Rerata ekspresi sel NK di desidua pada PEB 14,78±3,57 dan kehamilan normal 8,48±3,35, dengan nilai p=0,00 (p<0,05). Simpulan, ekspresi HLA-C di trofoblas dan sel NK di desidua pada PEB lebih tinggi dibandingkan dengan kehamilan normal.
Downloads
Download data is not yet available.
References
Robert JM and Gammil HS. Preeclampsia Recent Insight. Hypertension. 2005; 46(6): 1243-1249.
RSUD Dr. Moewardi Surakarta. Data Obstetric Bagian Obgin RSUD Dr. Moewardi 2012. Surakarta: RSUD Dr. Moewardi; 2012.
RSUD Dr. Moewardi Surakarta. Data Obstetric Bagian Obgin RSUD Dr. Moewardi 2013. Surakarta: RSUD Dr. Moewardi; 2013.
Hviid TV. HLA-G in Human Reproduction: Aspects of Genetics, Function and Pregnancy Complication. Hum ReprodUpdate. 2006; 12(3): 209-232.
Hiby SE, Apps R, Sharkey AM, et al. Maternal Activating KIRs Protect Against Human Reproductive Failure Mediated by Fetal HLA-C2. The Journal of Clinical Investigation. 2010; 120(11): 4102-4110.
Moffett A and Hiby SE. How does the Maternal Immune System Contribute to the Development of Pre-eclampsia. Placenta. 2007; 28 Suppl A: S51-S56.
Murti B. Desain dan Ukuran Sampel untuk Penelitian Kuantitatif dan Kualitatif di Bidang Kesehatan. Yogyakarta: Gajah Mada University; 2006; hal. 40.
Primatika AD. Pengaruh Infiltrasi Anestetik Lokal Levobupivakain terhadap Skor Histologi MHC Kelas I pada Penyembuhan Luka. [Tesis]. Universitas Diponegoro, Semarang.2006.
Nowak M, Madej JA and Dziegiel P. Immunohistochemical Localization of COX2 in Cells of Mammary Adenocarcinomas in Bitches as Related of Tumour Malignancy Grade. Bulletin of the Veterinary Institute in Pulawy. 2005; 49: 433-437.
Sargent IL, Borzychowski AM, and Redman CWG. NK Cell and Pre-eclampsia. Journal of Reproductive Immunology. 2007; 76(1-2): 40-44.
Hanna J, Goldman-Wohl D, Hamani Y, et al. Decidual NK cells Regulate Key Developmental Processes at the Human Fetal-Maternal Interface. Nature medicine. 2006; 12(9): 1065-1074.
Long W, Shi Z, Fan S, et al. Association of Maternal KIR and Fetal HLA-C Genes with the Risk of Preeclampsia in Chinese Han Population. Placenta. 2015; 36(4): 433-437.
Yu H, Pan N, Shen Y, et al. Interaction of Paternal KIR and Fetal HLA-C Genotypes with the Risk of Preeclampsia. Hypertens Pregnancy. 2014; 33(4): 402-411.
Nakimuli A, Chazara O, Hiby SE, et al. A KIR B Centromeric Region Present in Africans but not Europeans Protects Pregnant Women from Pre-eclampsia. Proceedings of the National Academy of Sciences of the United States of America. 2015; 112(3): 845-850.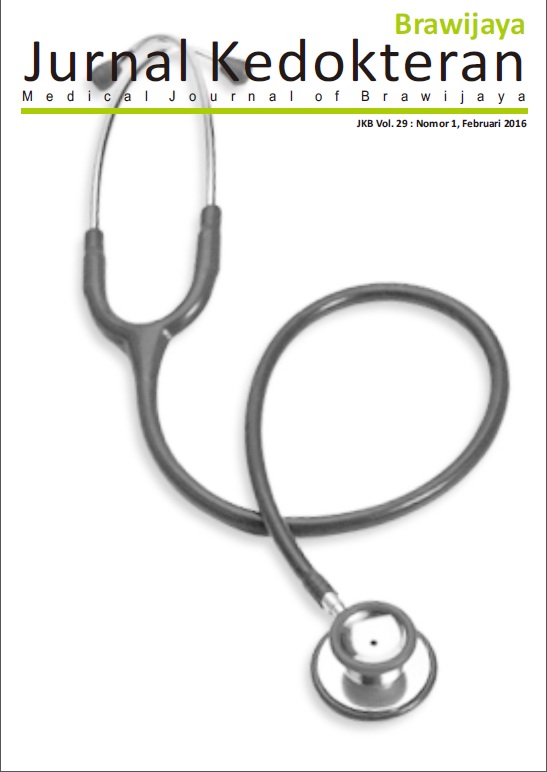 Downloads
License
Authors who publish with this journal agree to the following terms:
Authors retain copyright and grant the journal right of first publication with the work simultaneously licensed under a Creative Commons Attribution License that allows others to share the work with an acknowledgement of the work's authorship and initial publication in this journal.
Authors are able to enter into separate, additional contractual arrangements for the non-exclusive distribution of the journal's published version of the work (e.g., post it to an institutional repository or publish it in a book), with an acknowledgement of its initial publication in this journal.
Authors are permitted and encouraged to post their work online (e.g., in institutional repositories or on their website) prior to and during the submission process, as it can lead to productive exchanges, as well as earlier and greater citation of published work (See The Effect of Open Access).